As soon as the Mavericks' surprisingly long playoff run ended, the big question re-emerged. It's the same one that was presumably answered back in 2019 when Dallas traded for Kristaps Porzingis. The one that got magnified when Luka Doncic signed his supermax extension last summer. The one everyone returned to asking once Dallas finally ended the Porzingis era in February by shipping the Latvian big man to Washington.
Can the Mavericks find the right co-star next to Doncic?
It's easy to see why the quest for the second star is back on the agenda. Although the Mavericks exceeded expectations in their trip to the Western Conference Finals, their lack of top-end talent was evident once they got there. Dallas was the only conference finalist without multiple players with past All-Star, All-NBA, or All-Defensive team selections on their résumé. But let's forget the "can they?" part for a second—hardly a small thing, anyway, based on the past track record and their limited assets. What about "should they?"
In his exit interview, Nico Harrison hinted that Dallas chasing another star might not be Dallas' top priority, at least not nearly as much as fit with Doncic. But while the Mavericks' on-court synergy and off-court chemistry were a big part of their success, a lack of draft capital, no salary cap space, and their upcoming entry into the luxury tax bracket for the first time since 2010-11 championship season might have something to do with Harrison's insistence on fit rather than getting the fanbase hopes up by talking about a big-splash move.
Which is not necessarily a bad thing because building a balanced roster where all players fit together is where the NBA is going anyway. This year's failed Nets, Lakers, and Sixers experiments might be signs that we're at the dusk of the super team era. Meanwhile, Golden State and Boston, the last two teams standing, definitely look like the most well-balanced, compatible rosters with no glaring weak spots.
The last point is the key. What we learned by watching the Mavericks and other teams' playoff battles unfold is in 2022, the NBA is less about the brightest stars than the weakest links on both sides of the floor. NBA offenses have evolved to emphasize spreading the floor, hunting for matchups, and being innovative with exploiting weak defenders even when they are not defending on the ball, all of which requires every player on the court to be at least competent defensively. The same logic applies to offense, as defenses will put pressure on the opposing star players by playing zone on the back side and helping off any weak link. That's how Rudy Gobert could ignore Josh Green every time he was in the game in the Utah series, instead spending his time patrolling the paint. Same goes for the Warriors switching to zone as soon as Frank Ntilikina was on the floor.
Being able to play a lineup with no clear weak spots at your fourth and fifth starters seems to matter as much as the top-end talent, if not more. The Celtics are a great example of that: Boston can play lineups with several players who can create on offense without hurting them defensively. The Mavericks were up against a similar problem when they faced the Warriors. Golden State surrounded Steph Curry with good, even elite defenders at every other position while still having enough secondary shot and playmaking around him on offense. There weren't many weak points to attack.
For the Mavericks to reach that elite level, they'll need to start correcting roster imbalance and past team-building failures. Most of the players on the current roster are either good on offense or defense. Now the front office needs to find upgrades who can replace "or" with "and."
Which is not an easy task, because once Luka Doncic's extension kicks in, and once they re-sign Jalen Brunson, four of Mavericks' highest-paid players will be guards who can put the ball in the basket but are not above-average defensively. That makes it difficult to play more than a pair of them together, and against the best teams, even two on the floor simultaneously can be challenging. This is the reason why Tim Hardaway Jr. was benched before his injury and why the trio of Doncic, Brunson, and Spencer Dinwiddie were on the court together for only 142 out of 1595 possessions in the playoffs. Lineups that featured all three ball handlers ranked at the very bottom in postseason defense, allowing 127.9 points per 100 possessions.
That left Jason Kidd juggling between offense and defense throughout the playoffs; the vast majority of Mavs' postseason lineups featured two ball handlers and the other three spots filled by defensive specialists. Surrounding Doncic and Brunson with three-and-D players is a sound concept, and Dallas has three players who fit that role really well. Dorian Finney-Smith, Reggie Bullock, and Maxi Kleber were the backbone of Dallas' improved defense, and all three shot 40 percent or better from behind the arc in the playoffs. The challenge with this trio is that the "three" in the three-and-D literally is just a spot-up three. Among the 67 players with more than 70 field goal attempts in the Playoffs, Kleber and Bullock rank last (66th and 67th) in the share of self-created shots while Finney-Smith is 62nd. Among the 73 players with more than 200 playoff minutes, Kleber (70th) and Bullock (71st) are at the bottom in drives per 100 possessions, with Finney-Smith not much better at 58th. Among the 76 players with more than 300 playoff touches, Kleber (75th), Bullock (74th), and Finney-Smith (61st) are at the bottom in average dribbles taken. You get the point.
The Mavericks have probably the most extreme roster in the NBA. There are three players who do all the driving and dribbling, surrounded by role players that can't (or don't) do it at all.
That killed them in the Warriors series. Golden State threw all kinds of different looks at Doncic—hedging hard, trapping, playing zone and box-and-one defense—knowing full well that aside from Brunson and Dinwiddie, no one else was dynamic enough to attack the gaps off the dribble. But because that trio is so limited defensively, the three Mavericks' best offensive players played just 31 minutes together in the series. More often than not, it was Doncic and Brunson sharing the floor, and because Finney-Smith, Bullock, and Kleber are all so redundant offensively, playing them together for extended stretches puts additional pressure on Doncic and Brunson to create every single shot. Hardaway Jr. is a player who can do a bit more with the ball, and he was certainly missed against the Warriors on offense, but he'd add to the problems on the other side.
So, how do you fix this? Finding a replacement for Dwight Powell in the starting lineup is an obvious first step given Harrison highlighting rebounding and rim protection as areas for improvement. But shot creation and playmaking are the hardest to find at the center spot, so it's not a position where teams prefer to devote most of the cap space unless your name is Nikola Jokic, Joel Embiid, or Karl-Anthony Towns. Playing smaller lineups that can play five-out basketball is something the Mavericks will continue to do, so all they need is finding a competent center for 20 to 25 playoff minutes. Think Al Horford and Kevon Looney, both of whom are starting on teams at the highest levels while contributing on both ends.
Long-term, the Mavericks need to find an upgrade on the wing: a two-way player who can play great defense and do more than just spot up on offense. Harrison is right that finding the right fit should be the priority, but that's easier said than done here, where quality two-way players—Paul George, Jaylen Brown, Khris Middleton, and Jrue Holiday come to mind—are hard to find and typically at least borderline All-Stars. And if the Mavericks can't get another All-Star now, they need to look for somebody with the potential to become one. Andrew Wiggins is a good example, a disappointing score-first player who managed to resurrect his career by morphing into a defensive stopper who can play off Curry and score on his own if needed. OG Anunoby, Jerami Grant, and even a reclamation project like Jonathan Isaac are all wings in the range of $ 17 to 21 million per year—where Hardaway Jr.'s and Dinwiddie's contracts are and Brunson's hopefully will be—and it would make sense for the Mavericks to try a swap one of their guards for someone in that ilk. The domino effect would bump Finney-Smith, Bullock, and Kleber a spot lower in the rotation, which would solidify the overall lineup balance.
Expectations will be much higher for this team after Doncic and the fanbase got their first taste of playoffs success. Doncic, Brunson, and Finney-Smith all improved a lot over the course of their careers, while Doncic can do even more by improving his defense (which would make some of the team building challenges easier). But after several years of making lateral moves without significant roster upgrades, it's the Mavericks' front office that needs to make the biggest step forward. Yes, the new regime's first moves—signing Bullock, trading Porzingis for Dinwiddie and Davis Bertans—were successes. In the big picture, however, going from Seth Curry to Bullock was an offense for defense move and moving on from Porzingis was more addition by subtraction. There is a solid argument to be made that re-signing Hardaway Jr. last year and Brunson this offseason, no matter the price, are moves that have to be made to retain assets. Now it's time for the Mavericks to use and re-shuffle some of those assets to build a better, more balanced roster.
Get the ItList Newsletter
Be the first to know about Dallas' best events, contests, giveaways, and happenings each month.
Author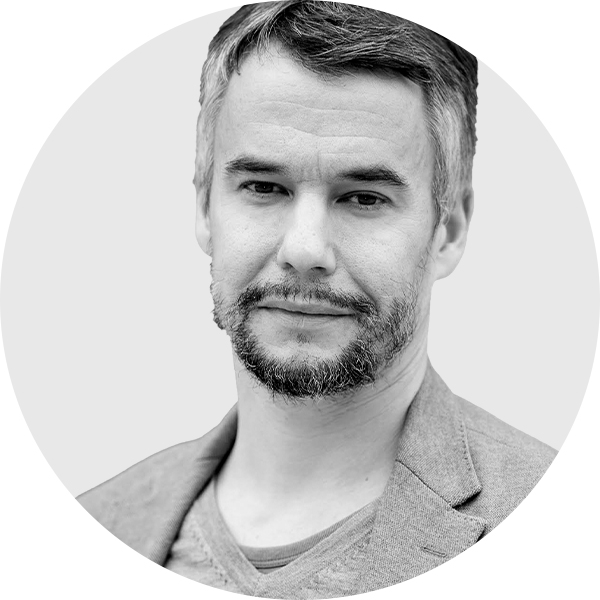 Iztok Franko covers the Mavericks for StrongSide. He is an analyst that uncovers stories hidden in NBA data and basketball…