The playoffs are complicated. Each series is its own story, and each game is its own chapter encompassing a dozen moments and plot points. But the playoffs can also be simple. Each of those moments, those plot points, falls into one of two buckets: the things we observe and the emotions they inspire within us. That's what we're here to talk about.
What We Saw
After 104 games, the 2021-22 season has come to a close for the Dallas Mavericks. It ended in what one could characterize as a frustrating game in a vacuum, but it doesn't make sense to feel any disappointment about this team. The Mavericks just ran out of gas and out of talent against a superior team. On a night when superstars on both teams struggled mightily shooting the ball—Luka Doncic was 10 of 28 from the field; Steph Curry shot 5 of 17—the Warriors had much more to lean on. Curry was the Warriors' fifth-leading scorer with 15 points, while Doncic and Spencer Dinwiddie were the only Mavericks who scored more than 13 points. 
After enforcing their style of play in the prior two series, the Mavericks were in catch-up mode on both ends of the floor throughout the Western Conference Finals. Two long series of playing small on what was basically a six-man rotation took its toll. The defense fell apart in this series, and in those moments when they got the occasional stop, Kevon Looney often bought Golden State another chance on the offensive glass. 
This game was a microcosm of the whole series, in which the Mavericks looked overmatched for the most part but had enough good stretches to make you think that this team could be on the verge of something big in the future. And as bad as they looked in Game 5, the Mavericks still managed to make a final push in the third quarter. It was the last hurrah of a proud team that, as Mike brilliantly put it, just didn't want to tap out. 
The Warriors were the best possible benchmark to teach the Mavericks how big the gap is between threatening for a championship and being ready to win one. Now it's time for them to regroup and learn how to apply those lessons. —Iztok Franko
What It Felt Like
Finally, it ended.
Truth be told, I figured I'd have cause to type those words a while ago. If it wasn't early in the Utah series (only due to the uncertain timeline of Luka Doncic's calf strain in the regular-season finale), then it would probably be early in the second round against the Suns. When neither of those came to pass, certainly sometime shortly after Dallas dropped Game 5 in Phoenix. That didn't happen, either. Nor did a series sweep by Golden State.
All throughout, the Mavericks kept fighting, something you're well aware of if you've watched these games and read these columns. But fighting and winning are two different things. Pluck is not prowess. Gumption is not greatness. And so, as endearing as it was that this team squeezed every drop out of a roster still in development, it means much more that they exceeded everything imagined of them.
Because we are not used to overachievement in our local sports scene, not recently. Certainly not from the Cowboys, nor from the Rangers since the shocking 2010 World Series appearance. The same could be said for the Wings, who only came to town in 2015 and didn't commit to a direction until several years after that. The Stars' 2020 Stanley Cup Final run notwithstanding, North Texas spent a full decade absorbing disappointment and frustration and pain. The surprises, seldom as they were, nearly always skewed negative.
Then along came this group. Ever since the Kristaps Porzingis trade—the line of demarcation between what the Mavericks used to be and what they became—a Dallas team punched up for a change. Watching them stagger opponents and drop them to the mat far earlier than expected was the best sort of surprise. That comes from winning, not just fighting, yet it's bigger than both. This was sport at its finest: subverting expectations in a way that jolts the city awake, then together around a common cause.
One final loss in a conference finals defeat changes none of that. The last month was the sort of thrill this city seldom feels, but finally it ended. It had to. That's the only way something even greater can begin. —Mike Piellucci
Get our weekly recap
Brings new meaning to the phrase Sunday Funday. No spam, ever.
Authors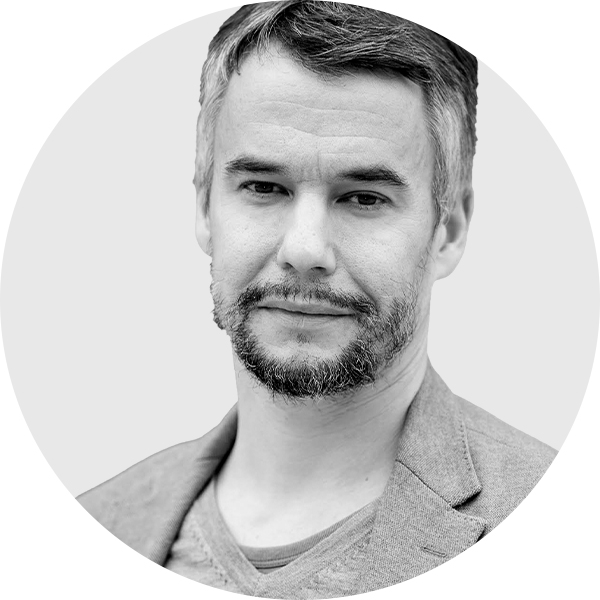 Iztok Franko covers the Mavericks for StrongSide. He is an analyst that uncovers stories hidden in NBA data and basketball…
Mike Piellucci is D Magazine's sports editor. He is a former staffer at The Athletic and VICE, and his freelance…