The playoffs are complicated. Each series is its own story, and each game is its own chapter encompassing a dozen moments and plot points. But the playoffs can also be simple. Each of those moments, those plot points, falls into one of two buckets: the things we observe and the emotions they inspire within us. That's what we're here to talk about.
What We Saw
Instead of trying to figure out what the hell just happened in this game—why Clark Kent keeps turning into Superman in the American Airlines Center—I want to examine what takeaways inspire some hope that the Mavericks can break the home team's dominance in Sunday's winner-take-all Game 7.
It starts with defense after Dallas once again clamped down on Phoenix. That's seven high-level halves in their last eight for these Mavericks, who look comfortable defending the Suns' main actions, showing aggressively on the ball, trapping Devin Booker, and switching every other action. Frank Ntilikina has been a difference-maker, a disruptive force who makes sure that pressure on Chris Paul and Devin Booker doesn't stop when Dorian Finney-Smith or Reggie Bullock takes a breather. As a result, both teams are trying to hunt mismatches and play iso-ball, a style the Mavericks are much more comfortable with. And both Suns' stars are feeling the heat, averaging almost four turnovers per game each in this series.
The other reason for optimism is Doncic. This was not his best game by any stretch, but it might be his most mature one. Unlike in Game 5, the missed layups, step-backs, and free-throws didn't throw the 23-year-old off track. He stuck to his game plan and kept attacking, all while creating shots for others and taking care of the ball. The Suns' plan to defend Doncic's pick-and-roll actions without excessive help, which worked so well in the previous game, backfired in this one, as Doncic finished with 33 points and eight assists to just one turnover. More important, he had his most drives and free throws in a game since the series opener. We know Luka will be fearless with the season on the line, but it won't matter without the focus and poise he displayed Thursday.
Add Jalen Brunson outplaying Paul as the best second option in this series—the free-agent-to-be is averaging 21 points in his last four games—and the Mavericks have a formula for victory. In my series preview, I wrote that the Mavericks' best hope is to hang in there, somehow get to Game 6 or even Game 7, and cross their fingers that Paul wears down as the series progresses. Judging by how excited Paul was for the additional off day before the final showdown, the plan might be working. And the Mavericks walking into the Footprint Center with the season on the line and a solid plan is all we could have hoped for. —Iztok Franko
What It Felt Like
There is one certainty about these Mavericks: they do not quit. They can sometimes be out-schemed, and they often can be out-talented. The right team, on the right night, can snuff out their three-point attack. Luka Doncic, for all his brilliance, remains rough around the edges—in his conditioning, in his defense, at the free-throw line.
But Game 5's strange third quarter notwithstanding, Dallas does not capitulate. The Mavericks fight, and they scrap, and they absolutely refuse to take shit. Credit their superstar for setting that tone. Knock Doncic down late in a game, as the Jazz did last series, and the rest of the starting five is there to back him up. Dunk on him and mean mug, as Deandre Ayton did in the third quarter last night, and he'll clap back by stealing Chris Paul's lunch, moseying up the floor, and backing him down on the other end.  
Whatever team bounces them from these playoffs will need to drive a stake into their heart, then another into through skull just to be safe. And to watch Thursday's Game 6 was to see Phoenix clutch those weapons with shaky hands and sweaty palms as Dallas kept bearing down.
This started with Doncic—his leg in a sleeve, his face occasionally twisting into a grimace. But it trickled down to everyone logging relevant minutes, from peak Reggie Bullock and Maxi Kleber performances to Spencer Dinwiddie rediscovering his shooting stroke and Dwight Powell's tone-setting alley-oop/block sequence in the first minute of the third. This wasn't the first time the Suns unraveled—the road team has in every game this series—but it resonated differently than the first two in Dallas. The Mavericks refused to let the Suns linger, no longer required friendly whistles or junk ball. For the first time all series, Dallas, not Phoenix, seemed like the superior team.
Sunday will tell us, once and for all, if it genuinely is. The Mavericks will again be underdogs, deservedly so. They must end this series in a building where they haven't won in three years, where the Suns have already resurrected themselves once after this sort of letdown. Phoenix is still deeper, still more talented. By rights, the Mavericks should lose.
But strange things happen in Game 7s and stranger ones still when that underdog has the best player on the floor. The only thing we know is the same one we've understood all along: Phoenix, the perpetual bully, must knock out the Mavericks to advance. Because it damn sure can't make them tap. —Mike Piellucci
Get our weekly recap
Brings new meaning to the phrase Sunday Funday. No spam, ever.
Authors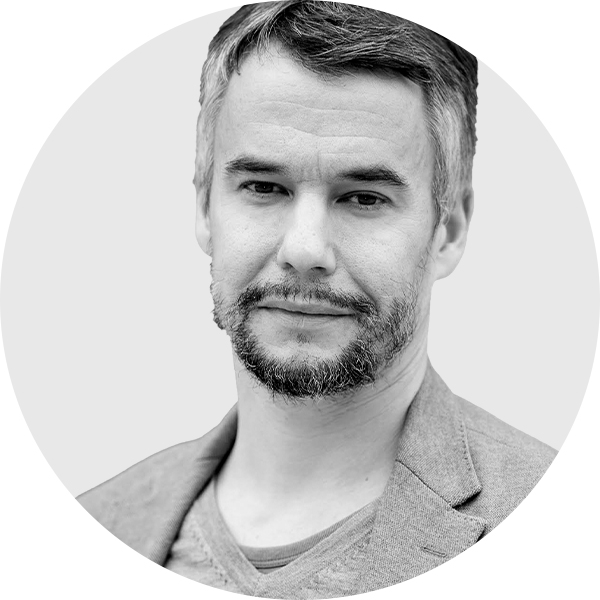 Iztok Franko covers the Mavericks for StrongSide. He is an analyst that uncovers stories hidden in NBA data and basketball…
Mike Piellucci is D Magazine's sports editor. He is a former staffer at The Athletic and VICE, and his freelance…