You can't miss it. The biggest, flashiest restaurant in Trinity Groves has its name in Broadway marquee lights. Add a windmill and it's Moulin Rouge, my friend says as we approach. 
When Phil Romano conceived his restaurant incubator with two business partners almost 12 years ago, he saved himself the end spot. If this were a cake, he snagged the corner piece. Saint Rocco's faces Dallas, the city where Romano founded Nick and Sam's, Macaroni Grill, and Eatzi's. Romano, il padrone. He's made it clear his new restaurant is a signature flourish, an ode to his childhood and that of executive chef and co-owner Jay Valley, a veteran of Eatzi's. You can go to Lucia or Nonna for authentic regional Italian. Saint Rocco's is thoroughly, transportingly New York Italian-American.

Walk past Aperol and Campari umbrellas that shade outdoor tables and let a man in a black suit guide you from the host's station. Turn the corner, and the scene is straight from the movies, where everything is veal scallopini and red sauce for miles. 

If there's a color, it's red. From the sprays of gladiolas to the cans of San Marzano tomatoes lining shelves by the open kitchen, where loaves of bread are stacked by a domed oven. Red shades muffle light, and ruby carpeting mutes sound. You're in a cocoon, where crooners croon and Glenn Miller leads his band—classics over which you can talk easily, even when the room fills. A fleet of starched-shirt, white-aproned servers moves between linen-draped tables or stands at the ready, guarding a wall of wine bottles. Surely, on the wall of black-and-white family photos, someone is shaking hands with Sinatra.

You can imagine your parents here, or your grandparents, but also a former you with a prom date, you at a rehearsal dinner. Time slips away. Do they make places like this anymore? 
Cocktails remind you of a time before the craft-cocktail revolution, when drinks fell into categories of slushy, on the rocks, and with bubbles. They lean heavily Italian, with Campari, Aperol, bitters, sweet vermouth. The frozen peach Bellini is as thick and slushy as a milkshake. Go anywhere fruit-ward and you tend to get cough syrup. But the Limoncello Martini with Prosecco is a lemon-drop dream for lovers of the liqueur. The wine list is short and familiar—no great discoveries, but a solid selection mainly from Italy and California that works well with the food. 

Now you open the menu, and it's just what you expected. With a few exceptions, the usual suspects, usual methods—Milanese, Parmigiana, Bolognese. 

"We just talked about different things we ate growing up," Valley says. His mother's family is from Italy's Piedmont region, transplanted to Massachusetts. "We had spaghetti and meatballs every Wednesday. Roast chicken, roast beef, or lasagna on Sundays. There was always pasta hanging in the house," he says. "[My mother would] be drying it out. She would use those fold-out laundry hangers. Lasagnas and fettucinis. She made a lot of angel hairs, because she loved to use them in soups."

He still has—and uses for the menu's lobster ravioli—her hand-cranked pasta machine and ravioli cutter. Romano, meanwhile, grew up pure New York Italian-American, with a grandfather who made his own wine. "I didn't know there was anyone but Italians and Catholics until I was 12," he says. 
"You start putting too much, you start to lose people," executive chef and co-owner
Jay Valley says. "When Mom was in the kitchen, she wasn't a chef. She was just cooking."
What they're aiming for is "good, solid, comfortable food. Comfortable dining room," Valley says. "You start putting too much, you start to lose people. When Mom was in the kitchen, she wasn't a chef. She was just cooking."
At their best, dishes reveal a classic Italian respect for good, staple products. 
Flatbreads from the oven have a crisp crust and generous, simple toppings. And if the fig-balsamic glaze on one topped with prosciutto and arugula got lost, it was lost in a tangle of good things. Manicotti came as a single, supple crèpe rolled around a soft ricotta filling and blanketed with tomato cream sauce. Spinach, lightly sautéed, had kept its vibrancy, completing a composition in red, white, green—the colors of Italy. The antipasto board was similarly classic, with shaved prosciutto and salami fanned alongside aged provolone, a good Gorgonzola, and a rather ordinary mozzarella drizzled with pesto, accompanied by baby artichoke hearts and roasted red peppers. 
By now, you've noted the simple, straightforward treatment. The fact that the tomato sauce, a family recipe, has no sharp edges, but a comforting, rounded flavor. The way vegetables are lightly grilled, simply seasoned. You can see yourself coming for a glass of Sangiovese and antipasti. 
Now you navigate the entrées, perhaps with a detour to the Roma chop salad, which, with crispy bacon, crumbles of that same good Gorgonzola, and chopped cherry tomatoes in a simple dressing, is better than the watery Caesar.
The lineup is traditional: chicken, pork, beef, veal, seafood, pasta. If you order the veal Milanese, tuck into it pronto. Cut from the enormous, bone-in portion and drag the middling-tender meat through rich lemon-caper sauce, corraling a few stray capers. Enjoy a good mouthful, because a few bites in, the bulky breading has turned soggy, the caper-lemon-butter honeymoon is over, and you're facing something filling but decidedly ordinary.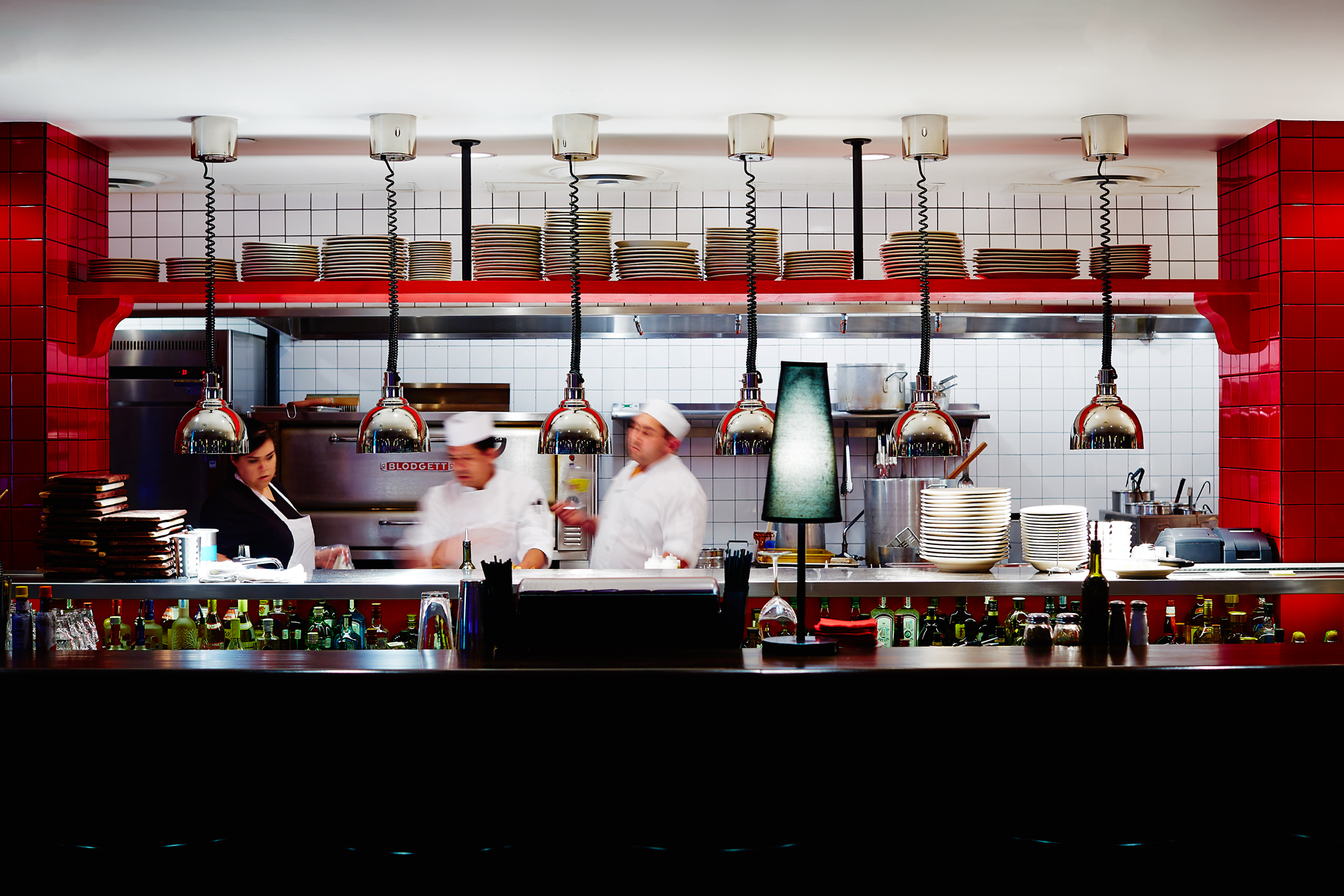 Beef that was good in ragù was a disaster naked. The carpaccio with caper aioli had good texture but was nearly flavorless, like plastic wrap with a faint essence of beef. The filet we ordered medium rare arrived bloody, with a clouded flavor and indecisive char. Its accompanying polenta, normally a comforting staple, was a watery gruel curiously studded with whole-kernel corn. 

The staff, though ample, is not more informed for all that. One evening, our waitress couldn't say whether a pasta came with red sauce or white. (A little of both? she ventured.) Another was no help when we hesitated between baked ziti or veal Milanese: "Depends on if you're in the mood for pasta or not." Perhaps he could have offered more details. It's too bad, as some of the dishes have stories worth telling. 

The lasagna, for example. Valley serves it deconstructed, a glorious landslide, noodles entwined pell-mell with flavorful ragù and tiny sausage meatballs that come as fine-textured, well-seasoned surprises. On top ooze layers of Parmesan and fontina. "We call it day-before lasagna," Valley says. Both he and Romano remember eating it thus on days when their mothers had cooked and built the next day's layered dish. 

Garlicky, pesto-topped shrimp came on a buttery dune of pastina, whose tiny pearls were a well-suited partner. Big, floppy ribbons of buttered noodles soaked in the rustic jus from a pot roast. But the best thing about seafood linguini was a meager half lobster tail amidst lackluster sea fare. Wateriness in the sauce seemed a result of poorly drained pasta. 

For dessert, it's classics again, some house-made, others not. Ricotta cheesecake is a change from New York-style. House-made cannoli have an almond-flavored filling. Two scoops of spumoni, served in a martini glass, are precisely the mix of nostalgia and theatricality that Saint Rocco's captures so consistently, where pasta may just be pasta, but an evening feels like a night on the town. Something makes you want to linger in the cocoon. That's ultimately what Romano is offering. He has the location. It remains to be seen how the movie plays out. 
Get the SideDish Newsletter
Dallas' hottest dining news, recipes, and reviews served up fresh to your inbox each week.