From D CEO June 2019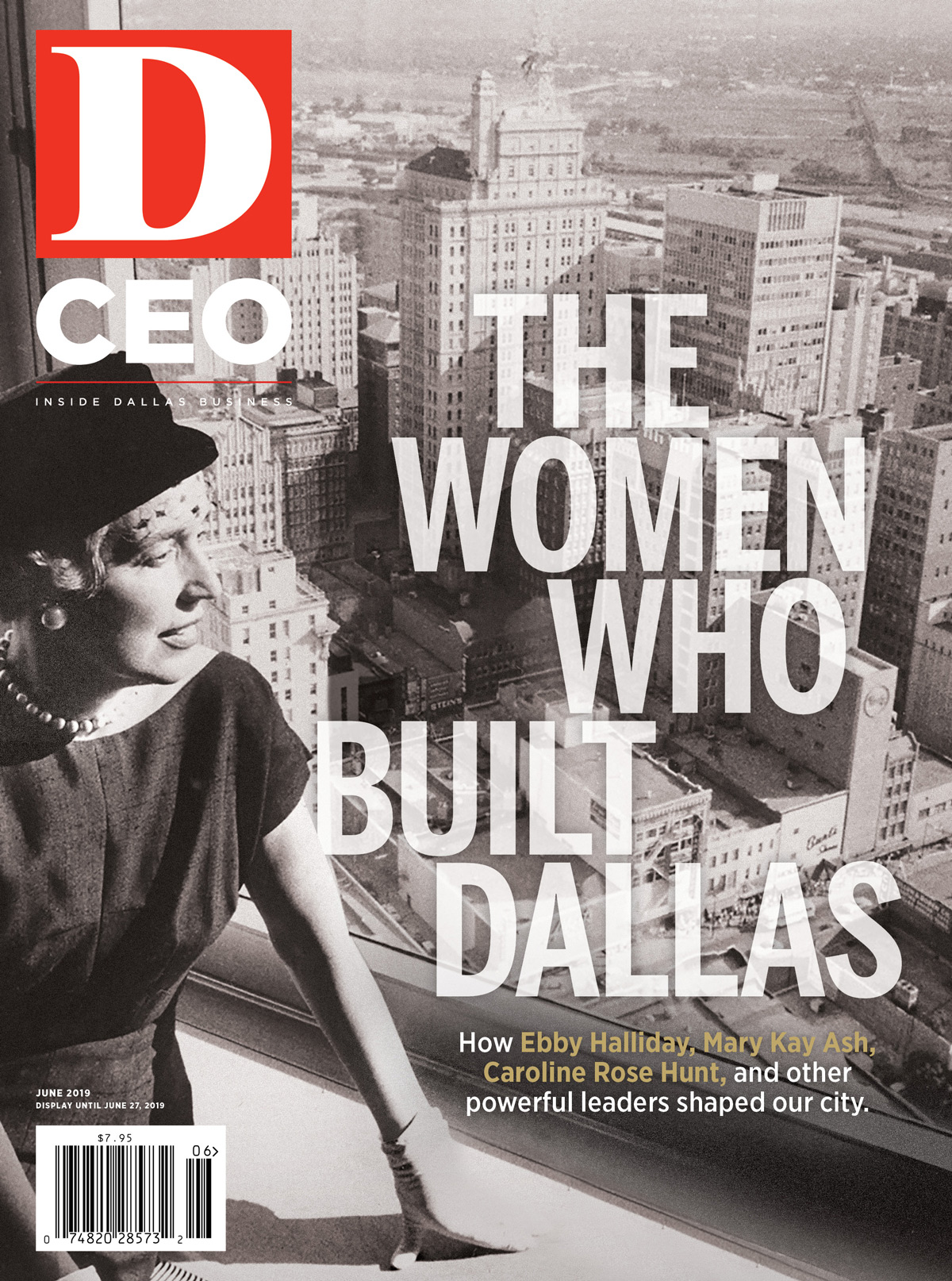 Subscribe
It has been nearly six years since Sharon Morrison embarked on an entrepreneurial journey in a real estate startup with Emmitt Smith, and two years since the former Dallas Cowboys star left the partnership. Since then, the newly named ESRP has refocused on its core mission, made a big headquarters move, and inked significant office and industrial transactions for clients like NTT Data, UPS, and 7-Eleven. It has been a complicated and sometimes tumultuous journey, but through it all, Morrison has been the steady hand at the helm.
She never intended to get into commercial real estate. She was just looking for a way to earn money after her freshman year at The University of Texas at Austin. Through a friend, she secured an internship at Henry S. Miller Commercial. And she never looked back. "It was luck," she says. "Pure luck."
Morrison went on to spend four years with Miller, working on all manner of real estate transactions. She spent one summer in San Diego and learned the art of cold calling. She also found time to do fun things like sail on the 1988 America's Cup winner Stars & Stripes, check out the horse races at Delmar Downs, and generally live outside the confines of her comfort zone.
Following college, the newly wed Morrison moved with her husband, Kevin, to Houston, and got her first full-time gig in real estate, leasing a 71-story office building downtown for the Rubloff Co. Three years later, she and Kevin returned to Dallas. Looking for work, she reached out to Tom McCarthy, now managing director at JLL. At the time, he was working as an industrial director for JLL predecessor, The Staubach Co. Morrison knew him as "Coach."
She was captain and starting point guard of the basketball team at Ursuline Academy, which McCarthy led to a 1987 state championship. McCarthy says Morrison was a tough athlete with ice in her veins. "If you had the game on the line and somebody had to shoot two free throws, you wanted it to be Sharon," he says. At one game, he says, Morrison went to shake hands with a player on the opposing team—only to get punched in the face. "Sharon was hurt, but she didn't cry," McCarthy say. "She took it—didn't say anything. That shows you something about Sharon's toughness."
Taking a Fearless Approach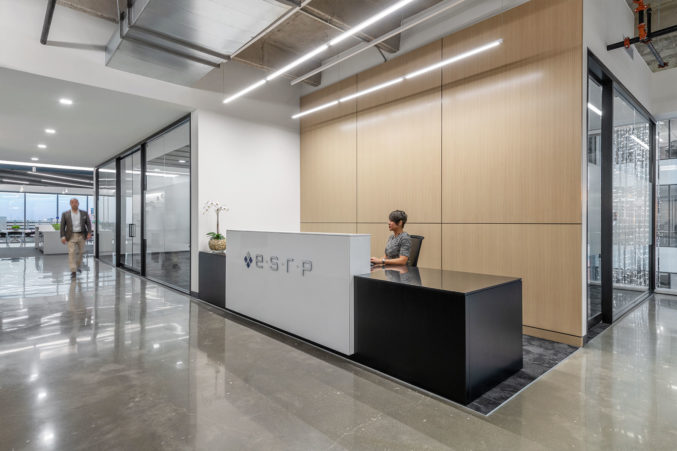 Back then, McCarthy was building The Staubach Co.'s industrial division. He decided to take a chance on his former player, even though women on that side of the business were few and far between. "I just knew she was a winner," he says. The newly formed duo took a fearless approach, aggressively pursuing new business. The market took note when they closed a 1 million-square-foot transaction—at a time when mega-deals like that were highly unusual. They tag-teamed deals for nearly 15 years under The Staubach Co. banner.
Learning from McCarthy and Roger Staubach profoundly shaped Morrison's career. She says the team mentality, work ethic, and strategy she saw there has guided everything she has done and everything she continues to do. But things took a dramatic turn when JLL bought The Staubach Co. in 2008. Competing real estate firms began circling like vultures, eager to snap up seasoned Staubach pros. "There was a transition period where we kind of lost our identity," McCarthy says. "We were fighting to keep everything as consistent as possible, but there were a lot of people who were at that time looking to spread their wings."
Among them was Morrison. McCarthy says their relationship buckled under the strain. "That was a tough period," he says. "I could tell that there was something in the works, but I didn't know what it was and she couldn't explain it to me because it was her personal business. We just couldn't be as open and as honest as we always were—and are to this day."
In the end, Morrison and another Staubach colleague, Brant Landry, left to grow an industrial division for Transwestern. "She showed a lot of guts," McCarthy says. "And that's where she and I part. She just had more guts than me."
Differences In Vision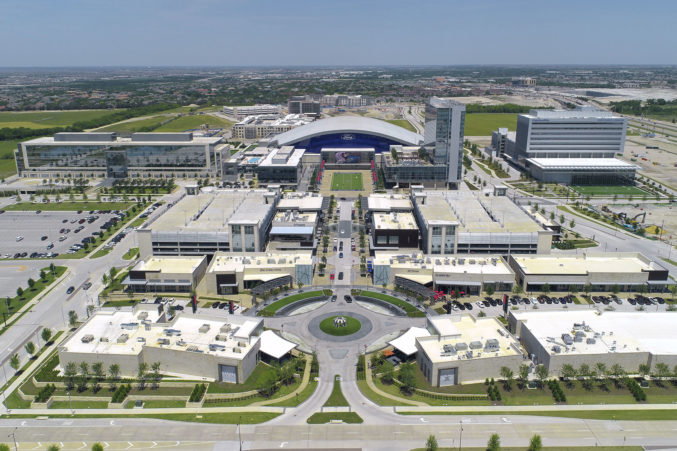 After five successful years at Transwestern, Morrison and Landry decided to take things to the next level by going off on their own. They floated their idea to Smith, who had worked in retail and mixed-use at The Staubach Co. after retiring from football. Everything aligned, and the trio launched E Smith Realty Group in August of 2013.
Two years later, Landry left to focus on investments, but Morrison successfully recruited another ex-Staubach star, Susan Arledge, and her team at Cresa. Arledge, who now serves as a divisional president at ESRP, brought a deeper level of services to the company, especially in the realm of site selection, demographic and labor analytics, and incentives.
E Smith Realty Partners was on an upward trajectory, but before long, differences in vision began to bubble up. Morrison says Smith wanted to start looking at ownership opportunities in retail and mixed-use real estate. She worried it would detract from the company's core mission of tenant representation and create conflicts of interest.
And so, in the summer of 2017, they parted ways. Smith ultimately formed a new enterprise under the Newmark Knight Frank umbrella called E Smith Advisors, and Morrison was left holding the reins to a company named after the man who had walked away.
'First-Mover Advantage'
With her firm's future on the line, Morrison quickly moved to rebrand and realign the company around the Staubach model. She kept the original venture's initials, ESRP, but gave them a new meaning: ex-Staubach real estate professionals.
"We decided to stay true to what we know, our heritage, which was the core at The Staubach Co., of tenant representation," Morrison says.
A bigger statement came last August, when Morrison moved ESRP and its team of 50 to an office building at The Star in Frisco, also home to the Dallas Cowboys headquarters. It was a big risk; her company still had 30 months left on its existing lease in a building along the tollway. "That's how passionate we became about the idea to elevate and change our game," she says. "Our competition is all either in Uptown or Preston Center, maybe south on the Tollway. That's exactly why we liked the decision. It was because we could be a first mover—we could have first-mover advantage."
The relocation has already been a game-changer for ESRP in terms of recruitment, retention, and image. For Morrison, it's all or nothing on her mission to make her firm the best it can be. McCarthy has no doubt that his former star player has a winning game plan: "Now that it's her own deal, the future is limitless for her," he says.
D CEO Newsletter
Stay up to speed on DFW's fast-moving business community with weekly news reports, interviews, and insights.