McFarlin Group
Matt Johnson, Principal and Co-Founder
The McFarlin Group's business model is simple. Using outside debt and equity financing, the Dallas developers build senior living and memory care facilities, such as for people with Alzheimer's disease.
Each development is about 60,000 to 70,000 square feet and costs about $13 million, with 75 percent of that cost coming via debt. After staffing up with 40 to 45 people, McFarlin fills the facility with 90 to 100 residents, who get something of a Marriott experience at a Hampton Inn price.
After getting things operating smoothly, McFarlin sells the facility, then moves on to the next project.
The trick was getting the model off the ground in 2008, when Matt Johnson co-founded McFarlin with principal Dustin Pridmore. With banks not lending, McFarlin found debt financing through the federal Department of Housing and Urban Development. Equity financing was tough as well, so McFarlin reduced its fees and gave its equity stakeholders more of the profits as a means of establishing a solid track record.
So far, so good. To date, McFarlin has developed and sold a combined eight properties. It's now putting up five more, including one in Allen, one in the San Antonio area, and three in Phoenix.
Going forward, look for McFarlin to retain the management and operational jobs for the new buyers of its projects, and to snap up poorly planned developments that rivals put on the market. 
—J.B.


Mortgage Contracting Services
Caroline Reaves, CEO
Many corporate chieftains think of the 2007 to 2010 era as a period of falling revenue and shrinking staffs. Caroline Reaves remembers that time differently.
Her Plano business, Mortgage Contracting Services, inspects and helps maintain and protect residential properties for which banks and other lenders have assumed responsibility.
When the housing bust hit, Mortgage Contracting had to ramp up quickly to handle all the work on properties for which borrowers had defaulted on loans. Then, as the tide of defaults began to recede, Reaves—who was promoted to CEO in 2009—had to find new lines of business to replace the revenue that the improving economy was taking away.
Fortunately, she and her team were up to the task. The company added a service that handles registrations, renewals, and de-registrations of properties with municipalities, for example. And in September 2014, Mortgage Contracting bought two units of California's CoreLogic (NYSE: CLGX) that supply various property valuation services.
Since Reaves became chief executive, Mortgage Contracting's staff has grown from 250 people in Plano and Tampa, Florida, to nearly 800 in four cities nationwide.
—J.B. 


Mizzen+Main
Kevin Lavelle, Founder and CEO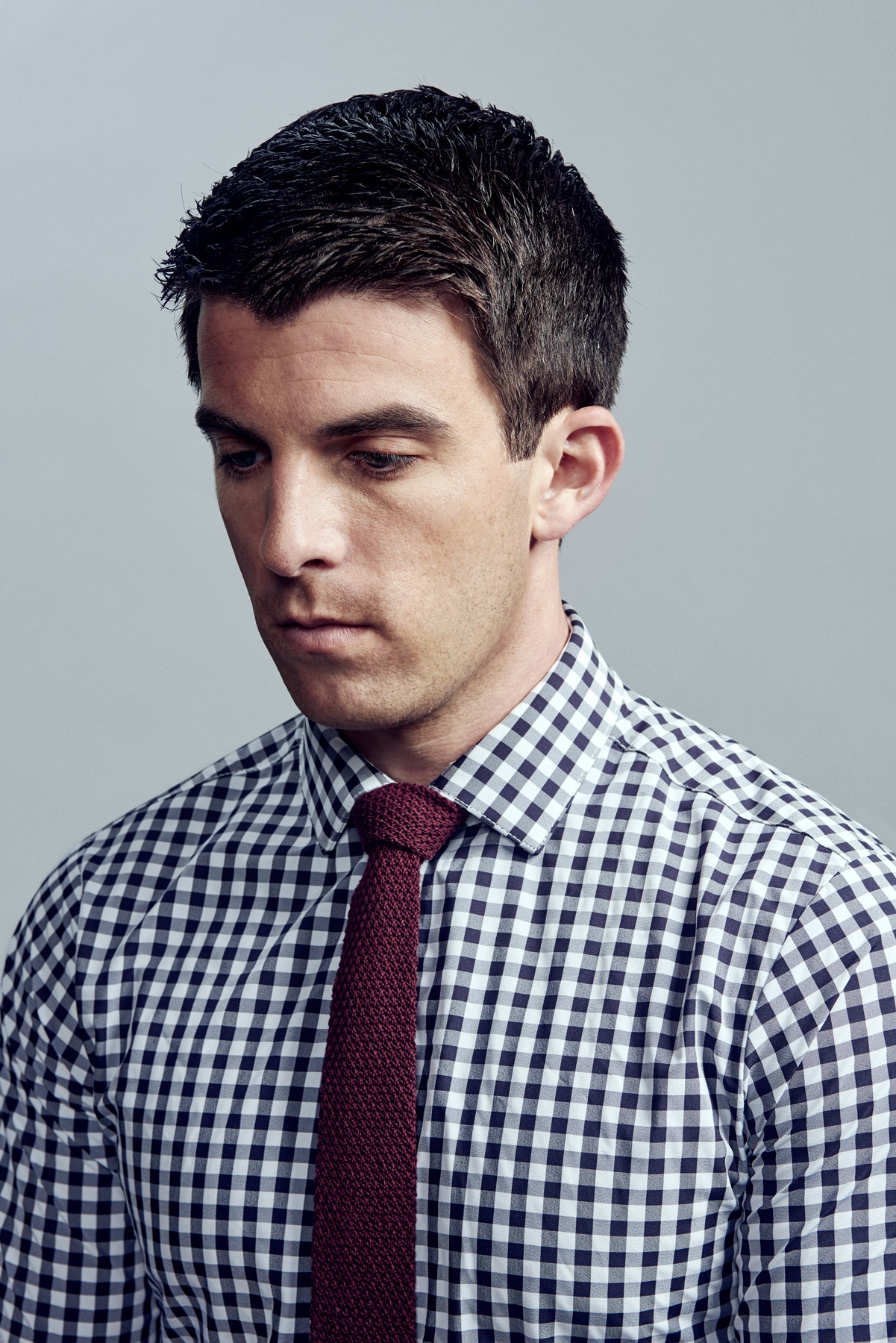 Naysayers come with the territory when you're an entrepreneur with a new idea. Fortunately for Kevin Lavelle, he chose not to heed their warnings.

Lavelle believed that consumers would buy men's dress shirts made from performance fabrics used in athletic wear. In 2012, although he had no experience in apparel, design, or manufacturing, he started Mizzen+Main and produced his first moisture-wicking, wrinkle-free, four-way dress shirt—it requires no ironing or dry cleaning—and began selling it online. "I came in blind and that helped me to be successful, because I had no biases about the industry," he says.

Finding the right fabrics and manufacturers proved to be difficult, but it finally happened. Lavelle did the design work, and created a website, logo, and hang-tags for the shirts. He ran the business out of his home for two years. Today, his company has 100 wholesale partners and his shirts are sold in 29 states and Canada.

All of his products are manufactured in the United States, and the customer base includes 150 professional athletes. The company has grown by four times every year, and its product line has expanded with the addition of performance Henleys, polo shirts, sweaters, and a blazer.

—G.V.


Newcrestimage
Mehul Patel, Chairman and CEO
Mehul Patel is a second-generation hotelier who moved to Garland from India with his family when he was 14. It didn't take long for him to learn the art of dealmaking, purchasing his first hotel with his brother at the age of 17.
In 2012, Patel was named CEO when the real estate development company merged with Image Hospitality, a hotel management firm. The companies had been joint venture partners since 2007, but sealing the deal became a "turning point" for Patel and newly formed NewcrestImage.
The Lewisville-based company grew from 150 employees and $17 million in revenue in 2012 to 650 employees and $48 million in revenue in 2014. Projected revenue for this year is $77 million.
"Because of my brother and partners, we have all the talent pool inside the company," Patel says. "We can do one timeline that not many companies can do with complex projects."
The company currently owns 17 hotels in Texas, Oklahoma, Louisiana, and Arkansas, with another 10 properties under construction. In 2013, NewcrestImage acquired 25 company-owned LaQuinta properties, and within 180 days, sold them all to friends and family.
Last December, the company launched the NewcrestImage Real Estate Fund, which provides capital for those wanting to buy lodging properties bearing "the flags of established franchisors. It has to do with the American dream," Patel says. 
—K.N. 


Newline Interactive Inc.
Chris Bradford, President and Co-founder
Kevin Wang, CEO and Co-founder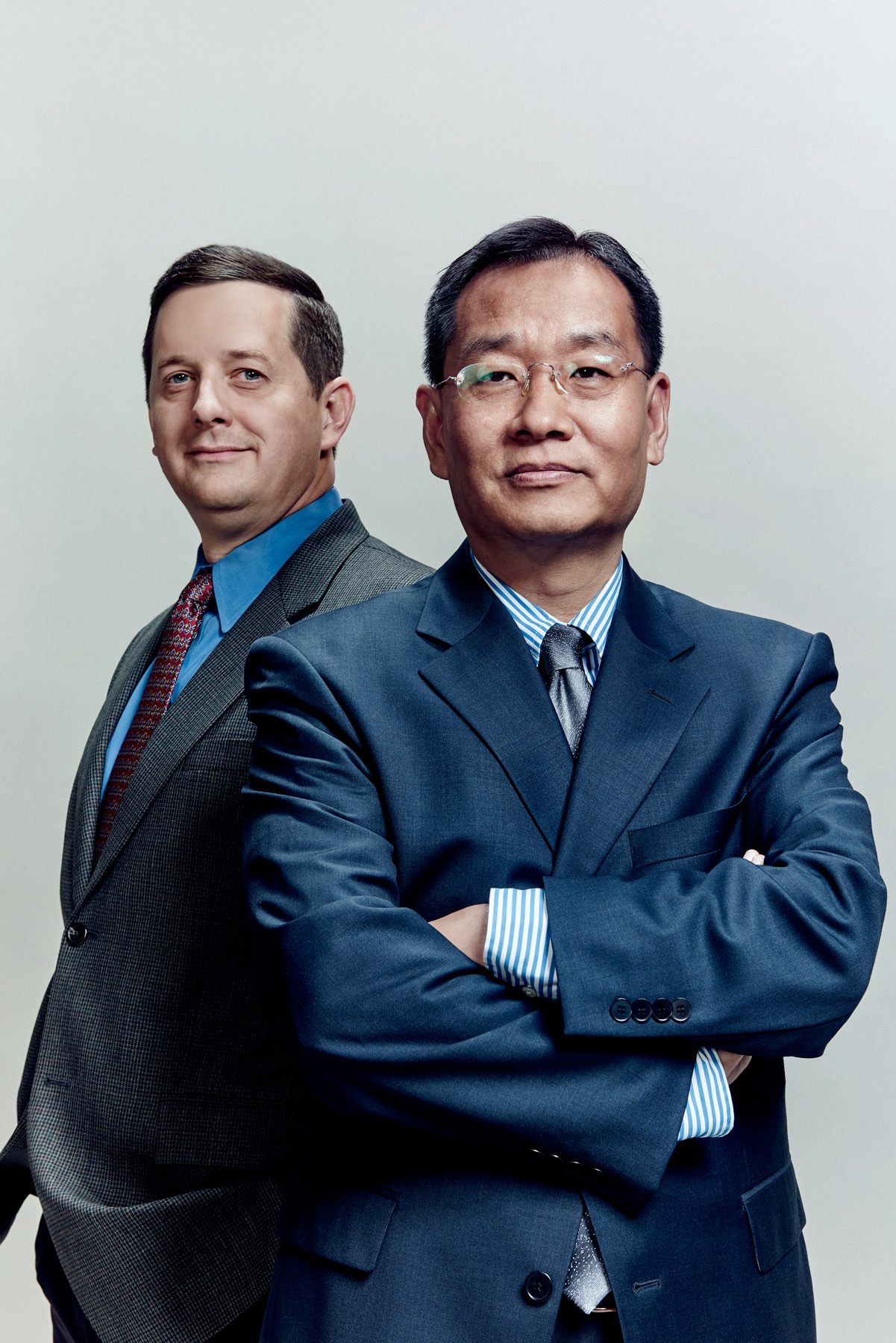 In the world of electronics, it has various names, including "feature bloat" and "featuritis." The phenomenon is technology overloaded with capabilities that most people neither need nor take advantage of.
A 2009 study found that most consumers would do nicely with four features on a portable device. Nonetheless, device makers keep pushing gadgets that can do too much—and are therefore more difficult to use.
So when Kevin Wang and Chris Bradford co-founded Plano's Newline Interactive Inc. in 2012, they took the decidedly anti-tech approach of producing touchscreens and software that are easy to put to work.
Newline's products make things faster and easier for businesspeople giving presentations in meetings—that's where the big touchscreens with active screen sizes of as much as 84 inches come in—as well as for collaboration. "We're actually solving problems that folks have tried to solve," Bradford says.
Not that the pair, who both have undergraduate degrees in engineering, are afraid of a little complexity. When raising capital, they recruited investors from Wang's native China, the U.S., and various points in between. "Dealing with people from different cultures is a challenge," Wang says. But it's all good, he adds. Revenue for 415-employee Newline grew more than 300 percent between 2013 and 2014.
—J.B. 


Onyx Payments
Mark Dubrow, President and CEO
When travel agents and travel-oriented websites such as Expedia and Travelocity help arrange hotel stays, it's customary for the hoteliers to pay a commission to the folks who referred the business.
That sounds mundane, but it can be a major headache for everyone involved. Keeping tabs on who should get what commission, dealing with exchange rates, resolving disputes—who wants to mess with all that?
Turns out, Mark Dubrow is more than happy to. Onyx Payments, the Dallas company of which he is president and CEO, generates eight figures of revenue annually by helping 60,000 hotels process commissions to 100,000 travel agencies and related referral sources across the globe.
Thanks in part to two acquisitions last year, Onyx's revenue nearly doubled between 2013 and 2014. In a mid-May interview, Dubrow added that while no negotiations were underway for more deals, "we're opportunistic, and we're acquisitive."
Until April 2013, Onyx was part of Pegasus Solutions, a Dallas supplier of various booking-related services to hotels. Pegasus's business interests were leading it in different directions. So when an affiliate of the Miami-based private equity firm H.I.G. Capital purchased what is now Onyx, Dubrow—who had run the unit for Pegasus—was quick to jump aboard.
Dubrow sees several opportunities for future growth, such as through data Onyx already compiles on what happens once guests arrive, or don't arrive, at hotels. "I'm loving every minute of it," he says.
—J.B. 


Paragon Health Inc. 
Rick Allen, President, CEO, and Chairman
In healthcare, "infusion therapy" is a fancy term for delivering medications via a needle or catheter. Patients receiving infusion therapy have medical problems, such as cancer, that can't be treated with pills or other drugs.
In the southwestern region of the country, Dallas-based Paragon Healthcare Inc. is rapidly becoming a big player in providing home-based infusion therapy—and in a few other areas of the health business as well.
Paragon manages seven infusion centers across Texas, along with eight home-infusion pharmacies spread across the state, plus Colorado and Tennessee. Another arm of the business helps coordinate insurance benefits and ensures that patients can maximize their coverage. (Many of these operations were separate companies until a 2011 rollup that put them all under one roof.)
Suppliers of healthcare are facing pressure to lower costs by getting infusion patients their meds via outpatient avenues, such as those Paragon provides. So perhaps not surprisingly, the company's business is booming.
Revenue climbed from $70.4 million in 2013 to $94 million last year, according to Rick Allen, who has served as president, CEO, and chairman since September 2002. He expects revenue will hit $135 million this year, and that Paragon will add six to eight new facilities to its current 20 locations over the next 24 months.
Since 2003, Paragon has paid quarterly dividends to shareholders and annual bonuses to full-time employees, Allen says, adding, "It's been fun."
—J.B. 


PetData
Chris Richey, President and Co-founder
Chris Richey was already running a successful company when he had the idea for PetData. While walking his dogs, Richey would routinely encounter stray animals, bring them home, and try to find their owners. Outdated tags, answering machines, and delays sparked an idea about how to find a better way to reunite pets with their owners.
At the time, Richey was running a company called SafetyNet, best known for its "How's My Driving?" decals. On a whim, he applied for a city of Dallas pet-licensing contract—and won. PetData has since licensed more than 7 million animals for 60 cities, counties, and animal agencies in 20 states. The company's gross revenue in 2014 was nearly $14 million, and revenue has increased 28 percent per year since 1994, Richey says.
PetData, which gets paid for each license sold, is an attractive option for municipalities that want to outsource the function, improve compliance, and benefit from the extra revenue. "No other company does what we do, which is an entire fulfillment process from beginning to end, and we have a call center," Richey says, adding that the company has a 95 percent contract renewal rate.
PetData is Richey's fourth company. The former corporate finance professional and tennis coach likens running a business to coaching. "Being an entrepreneur is what I love doing," he says. "It's not dissimilar than when I was a coach in tennis, leading a group of people to help them do better because you want them to succeed."
—K.N. 


PGL
Beau Lamothe, CEO
Entrepreneurship runs in Beau Lamothe's family, and he learned the logistics and supply-chain industry working at his father's company. He started PGL, his own company in the same industry, with friend Dustin Eash—now the company's CFO and and owner—after the pair graduated from the University of North Texas in 2006.
Initially, PGL focused on serving the hotel and hospitality industry and worked for several big names, including Rosewood Hotels. The company chalked up modest growth until the Great Recession.
"We had been brought in as project managers for the hotel companies," LaMothe says. "We evolved into logistics and supply-chain services because things changed."
PGL started with eight employees and now has more than 170 offices in 13 U.S. cities and one in China, offering ocean freight, air freight, full truckload, LTL, intermodal, warehousing, customs clearance, order fulfillment, and custom crating services. It is focused on several areas for growth, including e-commerce fulfillment and the oil and gas industry. "Even though oil prices are down now, that segment is going to become more prevalent domestically," LaMothe says. 
—G.V.


Primexx Energy Partners
Tom Fagadau, President and CEO
Tom Fagadau grew up in the oil and gas business working for his father's company. After earning an economics degree and an MBA, he joined Fagadau Energy in a finance-and-accounting capacity.
In 2001, Primexx Energy Partners was formed as a rollup of different entities that he and his father owned. At the time, the company's assets, which are principally in West Texas and Northern Oklahoma, were valued at about $30 million. Today they're worth $2.6 billion.
"Southern Delaware, in Reeves County, is our core outfit," he says of the West Texas play. "That's where 90 percent of the growth will come from."
The oil and gas exploration business is a proving ground for entrepreneurs that's filled with peaks and valleys. The recent drop in oil prices has affected the Dallas-based company's 63 employees, but Fagadau has lived through cyclical markets before.
"You learn to adjust to anything that comes down the road," he says. 
—K.N. 

Get the D CEO Newsletter
Stay up to speed on DFW's fast-moving business community with weekly news reports, interviews, and insights.