When it comes to identifying the most dynamic and inspiring businesspeople in North Texas, there are few better "talent scouts" than the EY Entrepreneur Of The Year awards program. Because each of the program's honorees has demonstrated excellence and success, each of their stories contains a nugget of wisdom—if not several of them. 
This year, for the eighth straight year, D CEO is proud to present all of the 2015 finalists in the program's Southwest Region—49 individuals, plus two "iconic entrepreneurs" selected for recognition: multimedia mogul Glenn Beck, the program's Master In Media & Entertainment honoree, and American Airlines Group Chairman and CEO Doug Parker, the program's Entrepreneur Of The Year-Transformation.
The 2015 finalists were selected by a panel of independent judges that included former winners and leading chief executive officers. They were: Nitin Ahuja, co-founder and CEO, Entercoms Inc.; Chris Cantarella, senior client partner, Korn Ferry; Carrie Freeman Parsons, vice chair, Freeman; Satin Mirchandani, CEO, TractManager Holdings; Steve Valenta, senior managing director, NASDAQ OMX; Brian Reinsborough, founder, president, and CEO, Venari Resources LLC; Brian Williams, co-founder and CEO, OneSource Virtual; Gary Wojtaszek, president and CEO, CyrusOne; and Randy Watson, president and CEO, Justin Brands.
All of the business leaders in EY's Southwest Region competition were scheduled to be honored at an awards gala in Dallas on June 27. Winners there will go on to compete for EY's national and international Entrepreneur Of The Year awards.


Argent Associates/Asociar LLC
Betty Manetta, President and CEO
Betty Manetta is running two companies—one is an established supply chain and technology services business, the other a 3-year-old startup called Asociar. It's the newest venture, providing technology "ecosystems" for the information, communications, and technology industries. In 2014 the company took in $123 million, compared to $33 million in 2013. Manetta expects revenue to grow by 30 percent or 40 percent this year. Asociar clients include AT&T, Century Link, Cox Communications, and Fujitsu.
Asociar and Manetta's first company, Argent Associates, share space and resources at the Plano headquarters. Argent, with 60 employees and annual revenue of $230 million, helped lay the foundation for Asociar, which has five employees.
"Asociar is the newbie, but, having done this once, I know where the potholes are," says Manetta, who worked in the telecom industry for 20 years before starting her own company. "I can avoid them early, and I have the right people helping me."
The minority- and women-owned businesses are both operating in the "volatile" telecom industry, where mergers are prevalent and a "cash is king" sentiment is causing companies to pull back on infrastructure investment. Asociar is focused on streamlining business processes, accelerating time to market, and reducing costs, Manetta says.
"It's about having good products and services and it's about the employees who have to be your face and brand," she says. "We're nimble and have the velocity to execute quickly. I call it 'nimble-osity.' Big companies take a lot longer to get things done, but the buck stops here with me. I can make decisions and don't need a board" for approvals.
—Karen Nielsen 


Bill Shaddock Cos.
Bill Shaddock, CEO
During the last quarter-century, Bill Shaddock has built a collection of nine Texas-based financial services companies, all started from scratch, that now employ a total of 550 people.
The Plano parent, Bill Shaddock Cos., has grown revenue from $40 million in 2011 to $105 million in 2014, resulting in a roughly 38 percent compounded annual growth rate.
Case in point: 2-year-old First National Title Insurance Co. has become the 14th-largest title insurance underwriter in the nation, with more than 65 agents and revenue of $36 million, Shaddock says. "I love to make deals," he adds.
Shaddock practiced law at a downtown Dallas firm until 1983, when he went into business with his brother, Peter. At any given time, Shaddock Development Co. has 15 active local subdivisions under way. In 1987 he opened Shaddock Title, now known as Capital Title of Texas LLC, and is proud that he has never had to borrow money to grow his businesses, even during the Great Recession.
While he's not looking to start another venture, he enjoys the challenge of competing against global Wall Street-funded corporations and would be hard-pressed to turn down a good opportunity.
 —K.N. 


Clarus Glassboards LLB
Andrew Philipp, President
Jeremy Rincon, Co-Founder
Robby Whites, Co-Founder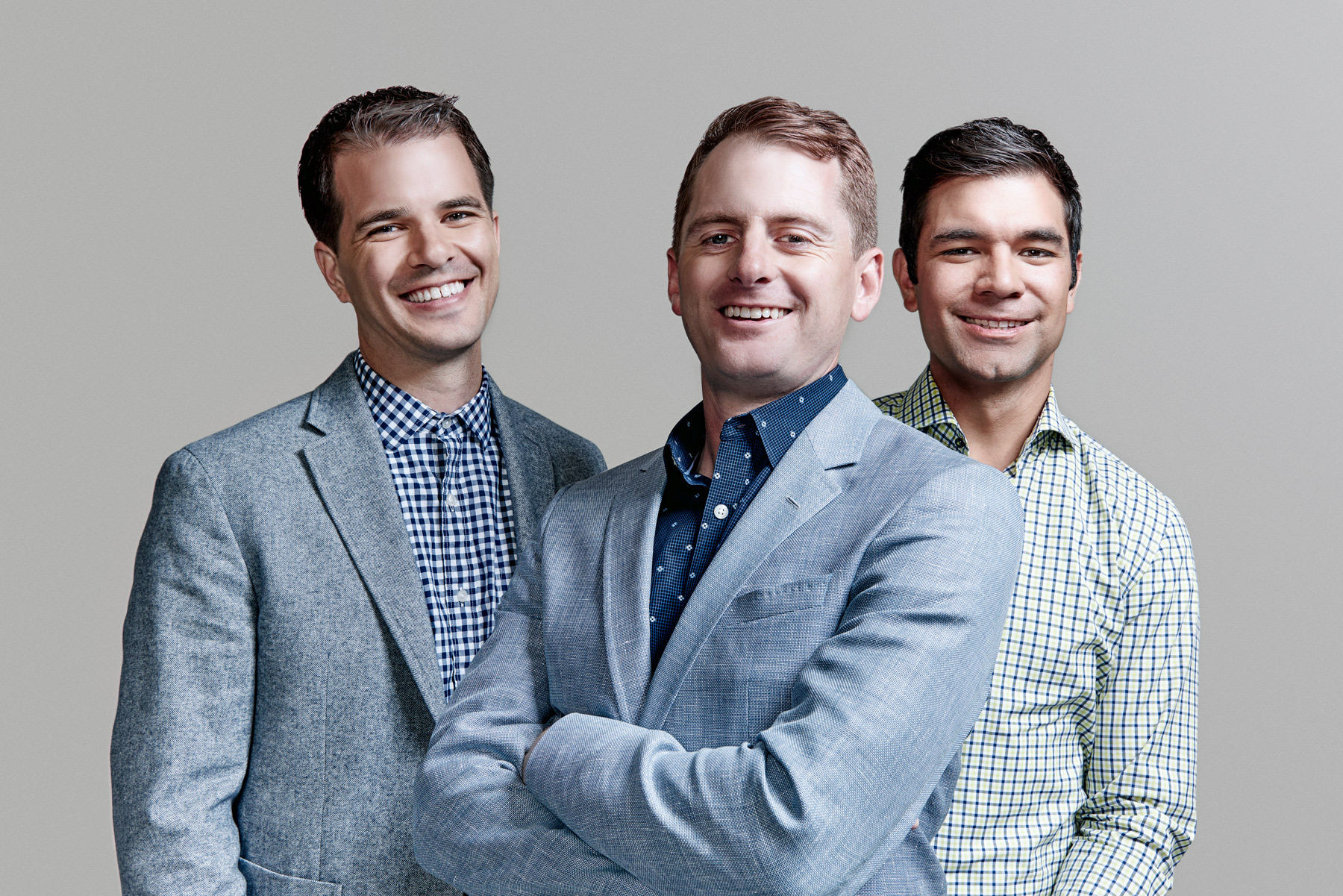 In 2009, Jeremy Rincon and Robby Whites were working on the trading desk at a hedge fund in Houston when their office was raided by U.S. Marshals. They found themselves without jobs and no means to support their families.
Later that year, the idea for Clarus Glassboards was born, and manufacturing began in Whites' mother's garage. The market potential for Clarus' glass whiteboards and glass visual display systems seems limitless, the partners believe, as the products appeal to companies, hospitals, educational institutions, and residences.
Clarus boards are used by global giants Apple, ExxonMobil, Google, Twitter, and others. But penetrating the market wasn't easy. Few customers had heard of glass whiteboards, and no clear market leader existed, Rincon says.
"We don't claim to be inventors of the product. We claim to be innovators of the product," he says.
The Fort Worth company has more than 1,000 active resellers and a sales team that focuses on national accounts, garnering 30 percent market share and a 3-year compounded annual growth rate of 1,000 percent, Rincon says.
In March, Clarus Glassboards received a "major investment" from Bertram Capital, a private-equity firm based in San Mateo, California. The company plans to use the infusion for product development and research, sales, marketing, and advertising.
"It's an exciting place to be," says Andrew Philipp, who joined the company in 2010. 
—K.N.


Bioworld Merchandising Inc.
Raj Malik, President and CEO
Bioworld's bread and butter—licensed merchandise for the young adult crowd—keeps Raj Malik and his team of designers focused on fashion-forward trends. Irving-based BioWorld has more than 180 license agreements, with most of the major studios and intellectual property holders representing apparel, movie, and entertainment brands.
Nine years ago, Malik embarked on a new growth strategy by hiring apparel designers and launching an apparel design division. Apparel now accounts for 56 percent of the business. Last year, BioWorld acquired New York-based Nolan Glove, an 85-year-old children's cold weather and glove company that will help expand its children's category to include brands such as Carter's and OshKosh. The acquisition was a first for BioWorld, which had strictly focused on organic growth.
The company has been growing at a compounded rate of about 22 percent for the last six years, and doubled its headcount from 121 in 2009 to its current 247. This year, though, the West Coast port strike and global supply-chain shifts in China created some challenges. Malik says he has added staff in Mexico and China, where the company only had a small presence before, to strengthen the supply chain to ensure it can meet customer's needs.
—K.N. 


Compass Datacenters
Chris Crosby, Founder and CEO
After being reduced largely to rubble during World War II, Japan rebuilt itself and became a global economic power—all between 1950 and 1960. One of the most important reasons for the country's quick resurgence was a scholar from Sioux City, Iowa, named W. Edwards Deming.
Among other things, Deming taught Japanese business leaders to focus tightly on the products their companies were making while continuously refining the processes required to produce them.
Although Deming died in 1993, his ideas are alive and well at Dallas-based Compass Datacenters.
Compass' founder and chief executive, Chris Crosby, says he's using Deming-esque principles to create a data center company that is markedly different from others in the industry. For instance, Compass is able to squeeze costs out of the building process by using standardized components and procedures.
The company's clientele, mainly big companies whose names are found in the Fortune 3000, can in turn customize the facilities to meet their needs.
Compass has put up six data centers since its 2011 inception. All of its facilities are roughly 25,000 square feet and located in Tier 2 markets such as Nashville, Tennessee, and Raleigh, North Carolina. Having raised a total of more than $220 million in debt and equity financing to date, Crosby plans to build 10 more data centers this year and 20 more in 2016. His company's revenue grew 315 percent between 2013 and 2014.
"We're having a lot of fun doing it," Crosby says.
—Jeff Bounds


Deep Ellum Brewing Co.
John Reardon, Founder and CEO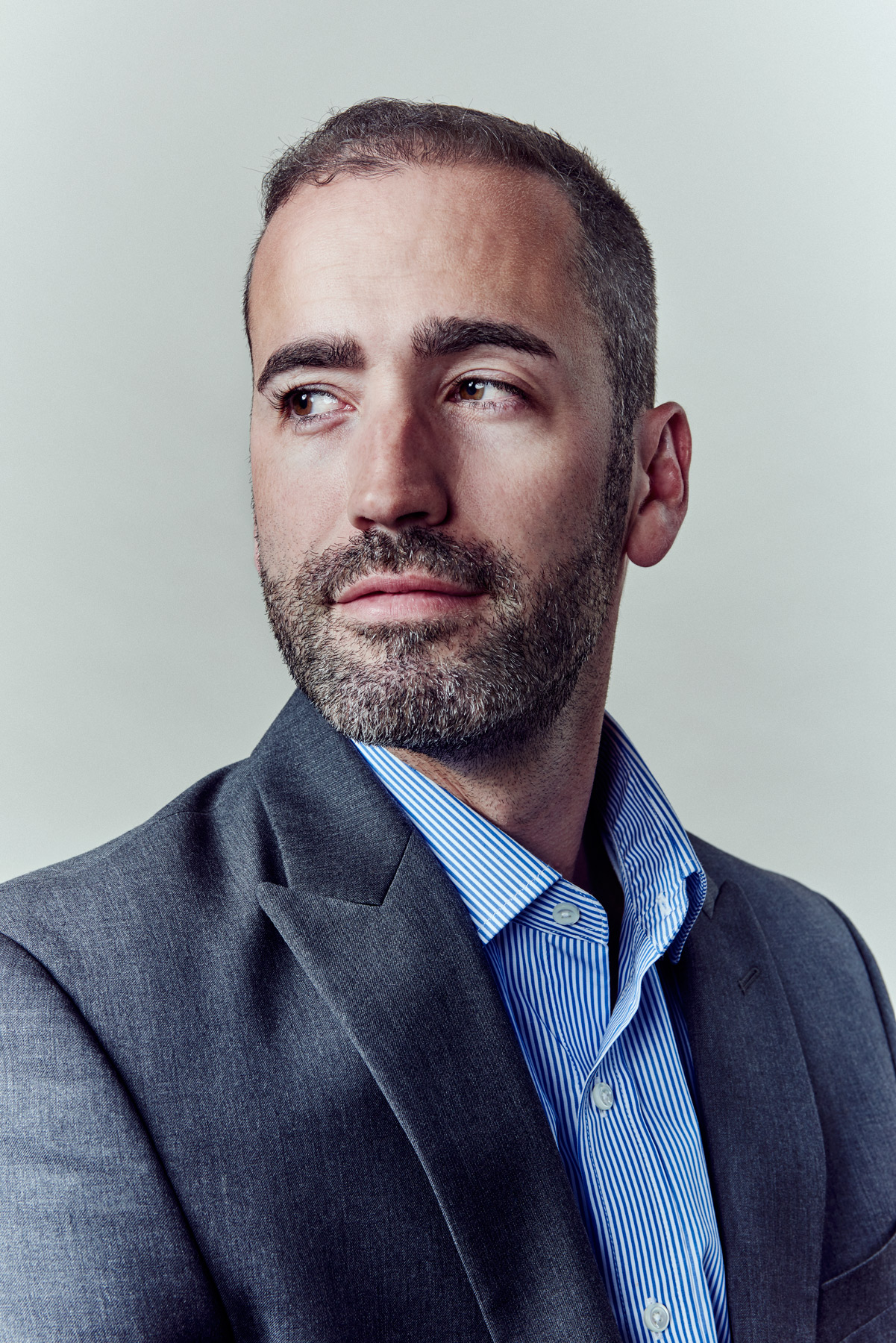 John Reardon always thought he'd have a career in finance, and he isn't sure when the notion of making craft beer for a living came into play. But it has definitely gotten hold of him. His Deep Ellum Brewing Co. is just 3 years old, but already it has been able to enter most of the big Texas markets, posting a growth rate of about 200 percent. The company recently increased its brewing capacity, allowing the production of 35,000 barrels in 2015, up from 12,500 in 2014. Two years ago, the company had two employees. Today it has more than 30.

"We just off-loaded 830 kegs by hand," says Reardon, "and we were saying how nice it is that we now have more people to do that." Growth is good, he adds, but it isn't what drives the company. That's all about the product.

Reardon started his business with a recipe that was trial-tested and tweaked until it was just what he wanted. Then, it was time to get the word out about the beer. "We're pretty loud and hard to ignore," he says.

In the company's short history, it has produced about 50 different beers. It recently opened a taproom at its Deep Ellum location and showcases its beer at a continuous parade of special events.

The beer is available in about 500 restaurants and retail locations—and more growth is on tap. Reardon is negotiating the purchase of a nearby warehouse, which will double the company's footprint.

—Glenda Vosburgh


Conti Organization
Carlos Vaz, Founder and President
Carlos Vaz's first apartment deal eight years ago didn't end well. Short on capital, he gave up all but a 1 percent ownership stake in the project. He chalked it up as a learning experience and kept at it.
In 2008 he started CONTI Organization, a real estate investment firm focused on acquiring and operating multifamily properties in Texas. The Addison-based company with 89 employees has found its niche, buying properties in the $3 million to $5 million range until graduating to a $47 million acquisition last year. CONTI's revenue has also soared, to $25 million in 2014 from $13.8 million in 2013. Vaz expects revenue to nearly double to $50 million this year.
"Our distinguishing factor is that for every single project, we've had a contract to close," he says. "The brokers and lenders know we mean business. We have a strong track record and the capacity to move fast. The team is highly organized and we follow the same process every time. We're a local operator that knows the market well."
Vaz's humble beginnings, growing up in an adobe house in Brazil without running water or electricity, aren't lost on him.
"I came to this country with 300 bucks in my pocket," he says. "The way I was raised, despite not having anything, you do appreciate the opportunity to work and never complain and just try your best. I'm still the same person, that's the way I live my life. [What we do] impacts employees' lives and the community, and we're doing a lot of charity work because we're so blessed in so many ways."
—K.N.


CPSG Partners LLC
Rohit Mehrotra, CEO
When Rohit Mehrotra came out of retirement in 2012 to start IT consulting firm CPSG Partners, it was as much a social experiment as a business. With a 10,000 percent growth rate in just over two years, the business side of things is thriving, thanks in no small part, Mehrotra says, to the success of the social experiment.
His business plan for CPSG is patterned after the United States Navy SEALS, an idea born during a visit to his daughter's college campus. "She asked the admissions office how to earn a merit-based scholarship," he says. "They told her they do not award them because they have no way of choosing—all of their students are meritorious."
Mehrotra wondered whether that concept could be successful in a commercial setting where all employees are "stars" and none is better than another. When he looked around for organizations using the same principal, he found the Navy SEALS. "Every SEAL is brilliant," he says. "But no SEAL is better than another SEAL."
Success for CPSG—the business and the social experiment—starts with the hiring process. "We are careful and we choose only from the best schools." New hires are told from the beginning that, as CPSG employees, they should collaborate, not compete, with other employees.
Mehrotra, who has 25 years of experience as a serial entrepreneur, says the unique business plan has created a culture of "learning and humility" that fuels the company's success. "It is a simple plan," he says. "The key is to be consistent in following it." 
—G.V.


Dickey's Barbecue
Roland Dickey Jr., CEO
Keeping a 74-year-old restaurant business fresh and appealing is a balancing act, says Roland Dickey Jr., the third generation of the Dickey family to head up the company. "Our heart and soul is making great barbecue," he says, "and we have to make sure that we keep our core values while also making sure that we're never outdone by our competitors."
Dickey, whose grandfather, Travis Dickey Sr., founded Dickey's Barbecue Pit in 1941, was named CEO in 2006. Since taking the helm, he has grown the number of stores from 20 to 500 across the United States. He also added online ordering for all its locations and a national catering hotline that now accounts for 15 percent of Dickey's overall sales.
The company sells barbecue sauce and rubs in its stores and plans to add new lines of potato chips and dinner rolls.
As always, each store smokes all of its meats on site, including brisket, pulled pork, ham, polish sausage, turkey breast, and chicken, and offers a variety of sides.
Dickey regularly checks out the competition by visiting their restaurants, and one thing often stands out. "The food may be good," he says, "but the atmosphere doesn't have a good vibe. We want our customers to have fun when they visit our stores." From the music to the rustic décor, Dickey's stores aim for an upbeat, energetic ambiance.
The company, which is looking at expanding internationally, opened more than 100 new locations in 2014 and plans to repeat that this year. 
—G.V.


Firebird Restaurant Group LLC
Mike Karns, CEO
Mike Karns is usually up for a challenge, but buying the venerable Mexican restaurant business El Fenix proved to be a bigger one than he ever imagined. "The company had been in the [Martinez] family since 1918," he says. "I came into the deal late and a lot of people in the family, of all ages, had to approve the offer. It was emotional to decide to sell in the first place, and they didn't want to sell to someone who only wanted the real estate, or to a competitor. They wanted someone who would respect the brand."
The family ultimately accepted Karns' offer, but, two weeks before the deal was to close, he lost his funding. He worked to find new funding, though, and was able to complete the acquisition.
Karns also put together a buyout offer for another iconic Dallas eatery, Snuffer's Restaurant and Bar; created a new high-end Mexican restaurant, Meso Maya; and added Taqueria La Ventana and Sunrise Mexican Foods to Firebird's roster.
—G.V.

Get the D CEO Newsletter
Stay up to speed on DFW's fast-moving business community with weekly news reports, interviews, and insights.