Rave Restaurant Group
Randy Gier, CEO
The CEO behind Randy Gier's name stands for Chief Eating Officer, and it's a good title to have in a company that specializes in pizza. Rave Restaurant Group started as Pizza Inn in 1958. When Gier joined the company, he was tasked with turning the brand around and engineering the growth of Pie Five, a new concept that was launched in 2011.
"With Pizza Inn, the big goal is to hold our own with financials, but we are opening new stores," Gier says. "Pizza Inn does well in small-town America. It also does well in international markets." 
The company has made changes to some of its food items, such as the tomatoes used for its sauce, and has upgraded the beef and pepperoni. All franchise owners were retrained on the proper way to make the dough.
Rave's second concept, Pie Five, launched in Fort Worth and has grown to 38 locations in nine states, with more than 400 company-owned and franchise units planned in 16 states and Washington, D.C.
"Pie Five was inspired by consumers," Gier says. "Everyone loves pizzas, but the problem is it's not good for some eating opportunities, such as lunch. Plus, you have to pay for extra toppings."
At Pie Five, customers go through the line, choose their favorite crust, sauce, and toppings—there's no extra charge—and it's ready by the time they reach the register. It's not magic, but a specially designed oven that cooks the pizza in five minutes.
—G.V.


rewardStyle
Amber Venz Box, President and Co-founder
Baxter Box, CEO and Co-founder
In a short time, rewardStyle has blazed through the barriers of launching a business in a new industry and carved a niche that didn't exist before. The Dallas-based company run by Amber Venz Box and her husband, Baxter, has found a way to make money for themselves, the 10,000 publisher-bloggers who create the content, and its network of over 4,000 retailers.
rewardStyle is an invitation-only monetization platform for top-tier digital publishers and retailers around the world. But when the company was launched in 2011, not many people understood what that meant.
"The content industry is completely new, and everyone is learning about it at once," says Venz Box, who came up with the idea of online performance-based marketing while working as a buyer, stylist, and fashion blogger.
Earlier this year, the company hosted its third annual reward conference, inviting 400 publisher-bloggers and retailers to an exclusive event in Dallas. Last year, rewardStyle publishers generated $282 million in retail sales, compared to $155 million in 2013. The company now has more than 100 employees, with offices in Dallas and London.
It has also launched a new tool for content creators on Instagram called LIKEtoKNOW.it, which allows users to "like" a product and receive information about how to buy. The site has more than 500,000 users engaging with influencer-generated content and is the largest service of its kind.
—K.N. 


Securadyne Systems LLC
Carey Boethel, President and CEO
As a "value-added reseller" of security technology, Securadyne Systems installs systems that other companies make, and maintains them.
That is something of a blessing and a curse. On the one hand, the organizations that use Securadyne's services, such as federal agencies, have no shortage of security concerns. The flip side is the large number of competitors that purport to do the same thing.
Founded in September 2011, the business pulled in $75 million in revenue last year. Its 313-person staff should grow by 100 over the next year, and Carey Boethel, the company's president and CEO, envisions opening another 10 locations over the next two years to support its 19 branch offices.
The company is also implementing standards internally so customers have a consistent experience with far-flung staff and operations. "We've empowered employees to enact the standards, so they enforce them themselves."
—J.B. 


Supreme Lending
Scott Everett, Founder and President
For many people, one of the worst parts of buying a house lies in the process of getting the mortgage loan. Supreme Lending claims to distinguish itself from other mortgage lenders and brokers by making that process faster, easier, and less expensive.
In large part by using software it builds in-house with a team of 20 full-time developers, the Dallas company is able to cut the closing process of a mortgage from 60 days to closer to 20. And, because Supreme essentially digitizes what has traditionally been a paper-heavy job, it can cut the interest rate borrowers pay by a quarter of a percentage point, according to Scott Everett, Supreme's founder and president.
"Really, we're a technology company that does mortgages made easy," he says.
Everett's drive to take Supreme paperless has gone to extraordinary lengths. Over the course of a weekend in 2005, he went in and single-handedly removed every fax machine out of the company so that employees would learn to scan documents.
These days, he may need some help on projects like that. With 125 offices nationwide, Supreme should open another 50 locations across the United States over the next two years. The 1,200-person staff will grow by another 300 to 400 this year. And with eight figures' worth of revenue, Supreme saw its sales grow 20 percent between 2013 and 2014. "I get to look good because I have great people around me," Everett says.
—J.B.


UR Holdings
Steven Bolos, Principal
Steven Bolos views his nine businesses as a means to support greater causes—from Christian evangelism to memorializing fallen soldiers.
In 2001, Bolos founded United Renovations to provide construction services to the commercial and multifamily real estate sectors. Eight years later he expanded to include insurance, recovery, and major re-roofing structures, acquiring companies along the way. Two years ago he formed UR Holdings, an umbrella company that includes SRG Roofing and UR Specialty Group. Last year he created the UR Hope Foundation as a way to better channel his companies' charitable contributions.
"God has blessed us with an opportunity for having a 'ministry' disguised as a business," Bolos says. "We're not a huge company, but we've invested millions and millions of dollars."
The Carrollton-based company has 160 employees and posted 2014 revenue of $88 million. Bolos is projecting $140 million in revenue for this year. His goals are less traditional than most: He plans to open two more Ring of Hope Boxing Clubs in Plano and South Dallas and promote more company leaders.
"My call is to raise leaders," he says.
—K.N.


ZAK Products
Vic Keller, Founder and Partner
Vic Keller built four automotive products businesses under the ZAK Products umbrella, and recently received the ultimate compliment: In March, Warren Buffett's Berkshire Hathaway snapped jup ZAK Products for an undisclosed amount.
"I think the outlook for the company is unbelievable," Keller says. "We're a Berkshire Hathaway company, which elevates us in the automotive industry and overall, and we have the best talent."
Keller founded the 13-year-old company after working in commercial banking and as an executive at an automotive company. He saw an opportunity to help dealerships and auto-repair shops generate new revenue streams.
"We needed to equip these people to sell, but in in order to do that, we needed a revenue generator," he says of ZAK Chemical. "We created a world-class line of products. In 2002, we had one product, and now we have over 120 different automotive performance chemicals."
Three other companies subsequently followed: NEXEMO, ZAKTEK, and Zak Film.
Irving-based ZAK Products has averaged 20 percent to 27 percent compounded annual growth since its inception, and is on track for 25 percent to 30 percent growth this year. The first quarter of 2015 was the best in the company's history, Keller says.
"We continue to respond to the needs of the industry by creating solutions to problems," he adds. "By 2018, there will be 81 million serviceable vehicles on the road …that creates an unbelievable amount of opportunity."
—K.N.


Zimbra
Patrick Brandt, CEO
After more than 20 acquisitions, Patrick Brandt doesn't shy away from complex deals. His latest company, Zimbra, is a good example.
In 2013, Brandt was CEO of Dallas-based Telligent when it acquired Zimbra, which he knew would triple the combined company's revenue, double its employee count to more than 200, add nearly 1,000 partners, expand its offices internationally, and significantly increase its customer base.
A year later, Frisco-based Zimbra acquired software company Mezeo, which enhances Zimbra's mobile capabilities. "The group of people that I work with have a tendency to gravitate toward complicated, challenging situations where we believe we can unpack value," Brandt says. "We might get the opportunity that other people just won't take because the risk is too high or too complicated."
Zimbra's open-source unified collaboration software is being used in more than 130 countries by over 500 million people, and is sold through 1,500 partners around the world.
Brandt's path with Frisco-based Skywire Software, an enterprise-software company he founded in 2000, followed a similar trajectory: 11 acquisitions, organic growth, and a 2008 sale to Oracle. "It's not for everybody, but it's very much a team sport," Brandt says. "Acquisitions present an opportunity to have an exponential increase in the size of the business. The key is having a team that's been there, done that."
—K.N. 


SRS Distribution Inc.
Ronald Ross, Chairman and CEO
Daniel Tinker, President and COO
Gary Swan, Vice President and Chief Financial Officer
John Davis, Vice President and General Counsel
The roofing and siding distribution industry has proven fertile ground for SRS Distribution's senior management team.
Since 2008, McKinney-based SRS has completed more than 40 acquisitions, growing its independent network of roofing distributors to include 2,000 employees and more than 150 locations. The team had worked together at previous ventures and reunited after Ronald Ross, Gary Swan, and AEA Investors made their first acquisition, Suncoast Roofers Supply.
During the period from 2008 to 2011, new construction slowed but didn't hurt business, since SRS focuses primarily on repair and remodel jobs. The company was able to acquire companies and retail leases at good prices, which helped support its long-term growth. Strong storm activity in 2010 and 2011 also helped to boost business, says Ron Ross.
"Residential roofing was more recession-resilient and we had the luxury of founding the company after the housing market had started to crash, so we gobbled up talent quickly," says Dan Tinker. "We were the place everybody wanted to work, and we had suppliers that supported us nationally because of our past history of success."
Boston-based private equity firm Berkshire Partners bought the company in 2013, and the growth continued. Revenue jumped to $1 billion in 2014, and in 2015, it is projected to hit $1.4 billion. SRS also expects to have more than 225 locations by 2018.
—K.N


Tristar Cos./Bess Investments/2S ranch
Bart Simmons, President and Co-founder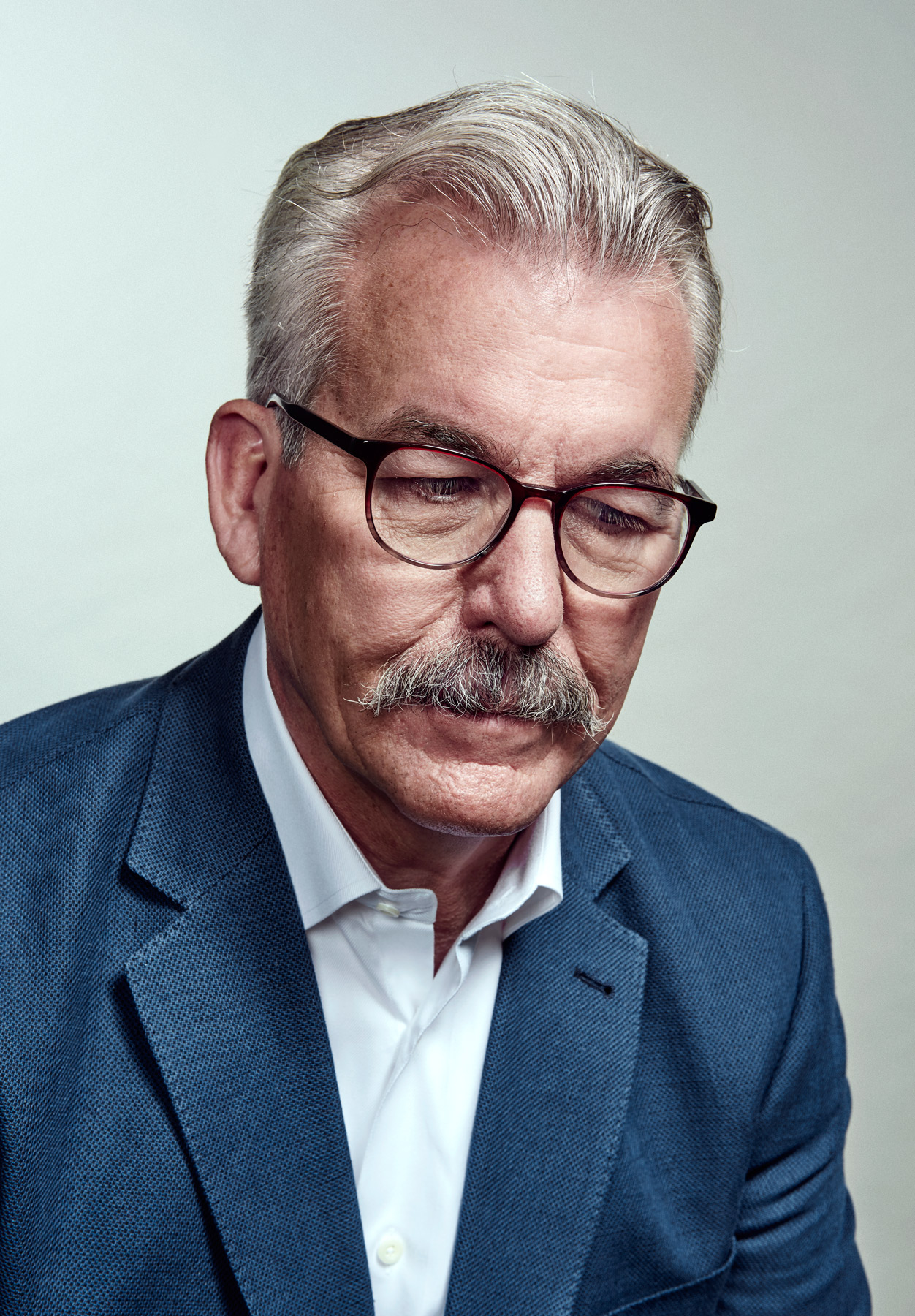 Bart Simmons has started and managed seven companies over his career, most in the oil and gas industry. Although his foot is planted firmly in that field, he's also branching out and running three enterprises. That workload might keep anyone hopping, but Simmons has adapted a different management style.
"After 23 years of writing my own paychecks, I move at a comfortable walk instead of a 'hop' during the workday," he says. "My team has been given the reins to handle the day-to-day issues that come up in each of our companies.  My folks glean a certain comfort in knowing I'm looking at the big picture—where we need to go—and the stress factor that comes with any job is lower when I maintain a stable and methodical gait in my approach."
Tristar Cos. (Tristar Compression LP and Tristar Producer Services of Texas LP) are Simmons' oil and gas concerns. He founded BESS Investments in 2010 as a way to invest his family's capital, chalking up a four-year return on investment of 9.6 percent. His 2S Ranch is where he raises grass-fed beef for the retail and consumer products industry.
Simmons says he believes the greatest growth opportunity for his businesses in the future will be the grass-fed beef. "The demand for grass-fed beef is projected to exponentially grow over the next 10 years," he says. "In addition, consumers are more comfortable with e-commerce. We believe our retail business with its close association to our family ranch has great potential for growth."
—G.V.


Zix Corp. 
Rick Spurr, President and CEO
In 2014, Zix Corp. (nasdaq: zixi) generated the lion's share of its $50.3 million in revenue through encrypting corporate email for the likes of the financial regulatory arms of the federal government.
Under the direction of president and CEO Rick Spurr, Zix is looking to grow in 2015 through both new channels and new products. In September 2013, Zix launched ZixOne, which protects corporate data on mobile devices.
Zix's technology essentially turns smartphones owned by its customers' employees into viewers, through which they can read and exchange corporate email—without downloading the electronic missives onto the phones. If the devices get lost or stolen, employers can easily shut off access to their email systems. For employees, ZixOne avoids the cumbersome, invasive approaches that rival solutions entail, Spurr says. Between September 2014 and March 2015, the number of end users of ZixOne grew from more than 10,000 to around 21,000.
Then, in March, Zix unveiled a partnership with Cisco Systems. Using a combination of technologies from both firms, Zix will build a set of high-end email encryption products. Those products will be sold through Cisco's sales channels, including up to 68,000 re-sellers. Slated for release in late 2015, the products will use a Zix network through which 12,000 Zix customers currently exchange encrypted email.
"We will benefit from the network effect," Spurr says. "The network's value will grow exponentially as new users are added."
—J.B.


Read why Glenn Beck is the EY Entrepreneur of the Year — Master in Media & Entertainment.
See why American Airlines' Doug Parker is EY's Entrepreneur of the Year for Transformation.
Get the D CEO Newsletter
Stay up to speed on DFW's fast-moving business community with weekly news reports, interviews, and insights.