E4 Health Inc.
Bill Mulcahy, CEO
Cindy Sheriff, President and COO
Rising healthcare costs and a desire to minimize negative health trends spurred the union of two employee-benefits industry veterans. Bill Mulcahy and Cindy Sheriff both had founded and sold companies in the field, working together for about 13 years in various roles until forming E4 Health in 2011.
The Irving-based healthcare management company uses behavioral expertise to create a "progressive model" that integrates three services that are sold separately in the marketplace: employee assistance programs, wellness programs, and chronic care management.
"The solution required was integrating those products and services to better identify health risks in populations and to intervene in advance of healthcare demands," Mulcahy says. "If you can do that successfully, you can minimize healthcare trends and reduce costs."
E4 Health's 500 corporate customers, including JetBlue and Dallas Area Rapid Transit, represent 2.5 million covered lives. The model is taking off—and so are sales. Last year the company reported revenue of $16.4 million, compared to $10.9 million in 2013. This year's projections are $18 million.
The company also has attracted private equity, with a $3.5 million investment from Boston-based Mansa Capital in 2013 and a previous investment by Kinderhook Industries LLC. E4 has already acquired five companies and has a few more in the pipeline, Sheriff says. 
—K.N. 


Edition Collective
Matt Alexander, CEO
A few months ago, Edition Collective didn't exist. Matt Alexander created the umbrella company to house a multitude of ideas under one roof.
"It's basically my own incubator," the 27-year-old says. "What I'm good at is building ideas. I care about contributing to a larger conversation."
Need, one of his first "experiments," launched in 2013. The curated retailer and lifestyle publication for men has attracted more than 300,000 subscribers, been named among the top 10 menswear blogs, and carved a niche in the $130 billion menswear industry.
Next came Foremost, a parallel concept that offers small-batch, American-made clothing for men and women at price points under $50. After launching in February, Foremost now has 40,000 members.
Both companies are a testing ground for a new paid membership model called The Society that Alexander likens to Amazon Prime, where a small monthly fee will give customers early access to collections, free shipping, and other perks.
The model is beefing up the coffers to sustain the Dallas-based company through a staggered phase of fundraising. Edition Collective has raised $1.2 million in seed money, but the rounds have been spread out over the last two years.
"Our biggest problem has been overwhelming demand and interest and perpetually not being able to meet it," Alexander says.
The next step is a Series A round, which he says would raise "a few million."
—K.N. 


FTS International
Greg Lanham, CEO
FTS International got its start with a Barnett Shale play in 2002. At the time, it had just three employees. By 2012, the company had grown to 3,700 employees, and from one location to eight. Greg Lanham, who has 26 years of experience in the industry, was named chief executive in 2012. Since assuming the helm, he has taken steps aimed at improving the balance sheet and making the company more resilient through the changing cycles of the industry.
Among other things, he engineered a 15-year joint venture with Sinopec Group in China—the first oilfield services collaboration of its kind between a non-Chinese well completion company and a Chinese national oil company. "Our joint venture marks a major milestone in the development of China's shale resources, the collaboration between Chinese and U.S. companies, and FTSI's international expansion plans," Lanham says.
The biggest challenge for FTSI today is to position itself during the down cycle so that it emerges even stronger, Lanham says: "We have to be adaptable, manage our opportunities, and employ the right strategies to be able to position the company in the marketplace when it rebounds."
—G.V.


Global Efficient Energy LLC
Abe Issa, Founder and CEO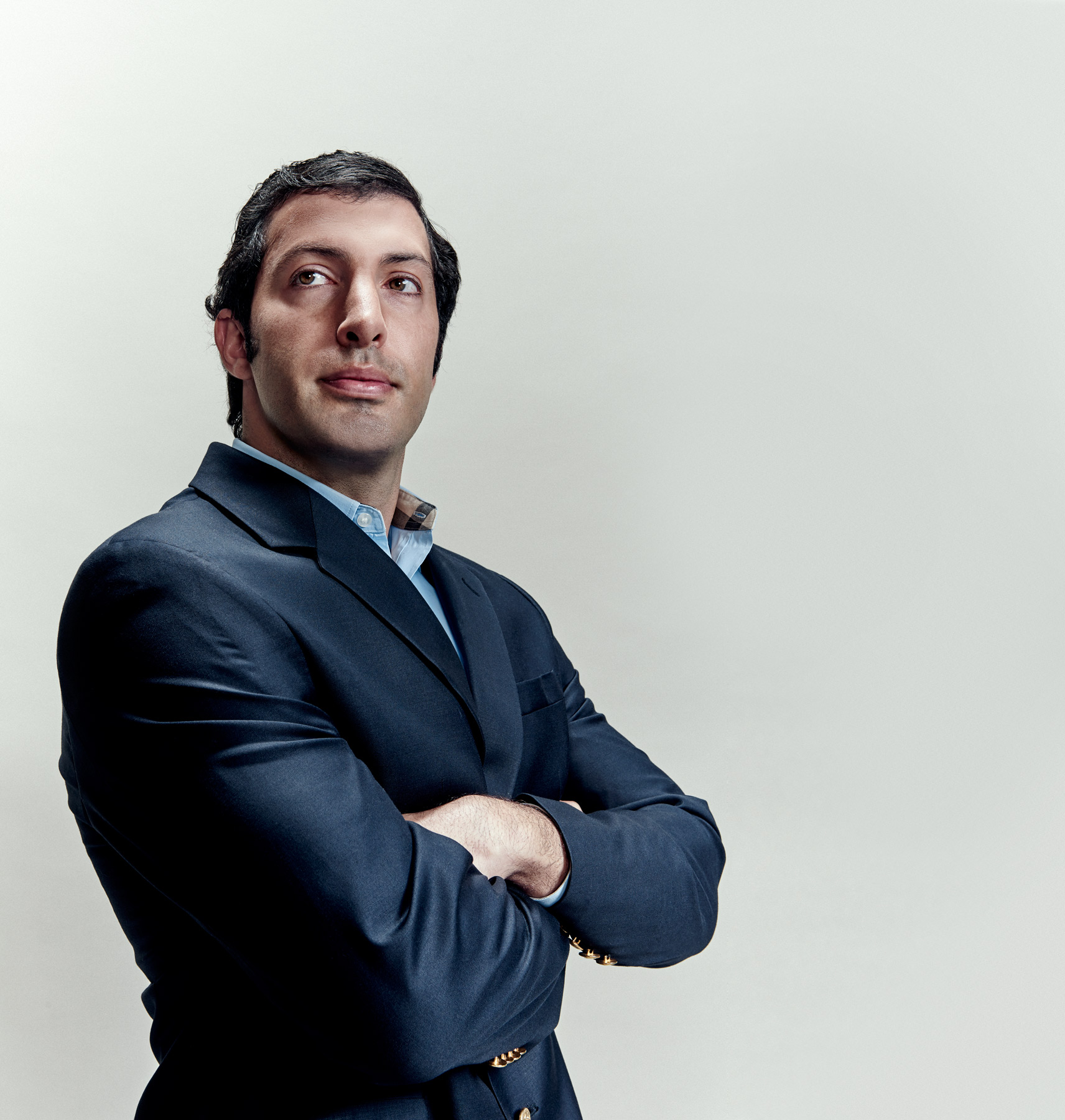 Perseverance and the ability to start over are traits shared by most successful entrepreneurs, and Abe Issa knows something about that.  After building a career in real estate, he nearly went bankrupt when the market crashed. Three years later, he launched Global Efficient Energy, a one-stop shop for green energy systems and products, including solar power systems and energy management systems. "I didn't want to just sell products," Issa says. "I wanted to provide complete green energy solutions."
GEE provides customers with a site evaluation to determine the best energy-saving options for their specific situation, then offers an array of green energy technologies or products to help them cut energy costs. The company has created its own IP technology systems, including a residential energy control system that is Wi-Fi enabled and monitors total home energy consumption.
About 85 percent of GEE's business consists of residential customers. Based in Fort Worth, GEE has offices in Austin, Houston, Baton Rouge, Tampa, and Charlotte, with plans to add more offices in Florida, North Carolina, Louisiana, Arizona, Nevada, California, and New York in 2015.
"I started with $1,000, and we did $60 million last year," Issa says. "Our goal is to do an IPO in 2016." The challenge, he adds, will be to stay ahead of innovations in the industry in order to have the most advanced technology for customers. "Solar and energy efficiency is a big land rush," he says. "There is so much competition in the industry. You need a differentiator."
—G.V.


Granbury Solutions
Tom Bronson, President and CEO
Tom Bronson formed Granbury Solutions about four years ago through the acquisition of five of the most promising companies in the hospitality technology industry. Since that time, the company has had 40 percent annual growth and now serves about 10,000 customers worldwide with technologies that respond to operational challenges facing restaurants and retailers.
"More and more, restaurants and retailers are trying to tie their technology together," Bronson says. "Everyone tries to cobble it together, but we own all of that technology in one space and it's all connected."
Granbury provides customers with services that range from in-store technology and back-office management to marketing. The company consistently updates and improves its existing products, creates new products, and has expanded to serve craft beverage, wine, bar, and specialty retail markets, too. "We will continue to move into new niche markets where we can be the No. 1 or 2 position in retail and restaurant space," Bronson says.
Surrounding himself with top-rate people has been key to the company's success, he believes. "I tell people that I'm the dumbest person in the building, because I've surrounded myself with brilliant people," Bronson says. "Which, if you think about it, probably makes me the smartest person in the building."
The competitive nature of the business is his biggest challenge going forward, he adds: "Competition pops up fast, and so does new technology. We need to make sure we invest our money in the right things."
—G.V.


iStation
Richard Collins, Chairman and CEO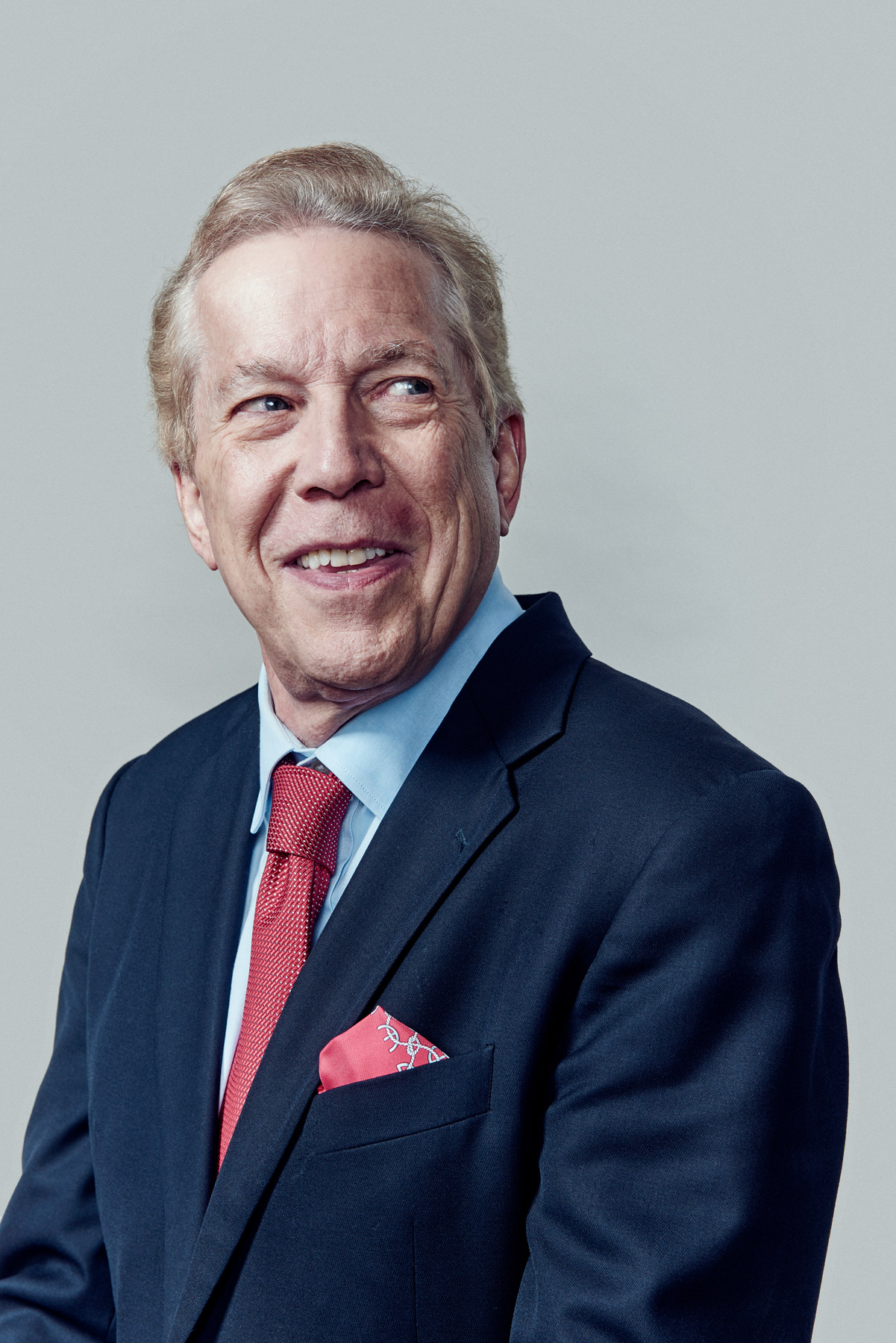 More than 4.5 million children in 9,000 schools are benefiting from computer-delivered educational programs created by Imagination Station Inc., which does business as iStation. "We're agents of change and enablers," says Richard Collins, who was an original investor in the company and became chairman and CEO in 2007.

iStation develops and provides computer-delivered formative reading and math assessments and intervention programs for use by students in pre-K through grade 12. All of its programs use gaming technology with high-quality animation to make learning fun and interesting. The company has its own in-house animation and art departments. Students in 44 states and three countries are enrolled in iStation, which had a 42.5 percent increase in revenue as of June 30, 2014, over the previous year, and a 102 percent increase in revenue for the same time period in 2013 over the previous year.

Such growth is gratifying, Collins says, but the most rewarding part of his job is educating children—especially those who might not have the same opportunities as others. "I've always been interested in education," he says, "and no matter where a child comes from, what their socio economic situation is, they should have an equal opportunity for a good education. Every child has their own unique excellence, and our job is to do what can for that child."

—G.V.


Hobbs Bonded Fibers
Carey Hobbs, President and CEO
Because Hobbs bonded fibers is a family business, its goals might be a little different than those of other companies, says Carey Hobbs, president and CEO. "We're building for the future. Our motives and goals are to build our company, not necessarily to have a big quarter that might be detrimental to the company's future," he says. "We might not grow so much over one year, but we make it up over five years."
Hobbs Bonded Fibers is a major player in the automotive industry, manufacturing parts for automakers in the United States, Canada, and Mexico. It's also the dominant manufacturer in the home-quilting business, producing more than 55 percent of the quilt batting in America and selling it throughout the United States and in 22 foreign countries.
The company has developed a number of successful product lines. It also has exclusive rights to a patent that allows it to manufacture and market a decontamination product for the military, and it holds a patent for wool insulation that has strong sales in the apparel industry.
Hobbs Bonded Fibers was launched in 1972 with 20 employees and a 79,000-square-foot manufacturing plant. Today, it has more than 200 employees and three manufacturing facilities—two in Waco and one in Trenton, Tennessee—totaling 675,000 square feet. "We have a casual, family atmosphere in our company," Hobbs says. "Our employees spend a lot of hours here and, while we want them to work, we want those hours to be pleasant." 
—G.V.


Illes Seasonings & Flavors
Rick Illes, President and CEO
Rick Illes likens his job to playing chess. "When you get up in the morning," he says, "the pieces have been moved around and you have to strategize all over again." Illes Seasonings & Flavors is a family business started in 1927 by Rick's grandfather, Dr. A.E. Illes. Rick Illes acquired majority control of the company in 1989 through a leveraged buyout. In doing so, he says he inherited the company's debt, poor infrastructure, inadequate manufacturing processes, and antiquated equipment.
His plan to put Illes Seasons & Flavorings back on a growth track included investing in the best employees for every position. "We accomplished becoming a 'customer-centric' company by creating a paradigm shift from what was considered standard for a supplier/manufacturer in the food industry," Illes says. "I realized that since almost all new product-development work was done by food scientists, we were getting a very clinical approach to both flavors and the sampling experience."
As a result of this ephiphany, Illes Seasonings became one of the first ingredient companies to hire a classically trained chef. The chef, Branton Worrell, was able to help the R&D department develop more flavorful products and create a "full plate" presentation to show customers what their products could look like in a dining experience.
Today, Illes Seasons has five full-time development chefs and salespeople. In addition, more than $9 million has been invested in its plants and equipment in the last three years.
—G.V.


iSight Partners
John Watters, Chairman and CEO
John Watters is in the business of cyber threat intelligence. It sounds like espionage and, in many ways, it is. His company specializes in stopping cyber criminals, focusing exclusively on analyzing and understanding the global threat "ecosystem." In order to identify and stop a cyber criminal, iSIGHT's team members often pretend to be one.
"These bad guys operate in a way that is observable," Watters says. "We go online and act like we're the bad guys in order to get information about what they are doing. That allows us to tell companies what they need to be looking for in order to protect themselves."
The biggest cyber threats these days are coming from Russia, China, Iran, and North Korea, he says. iSIGHT has 200-plus people gathering cyber intelligence in 16 countries. The company sells the intelligence gathered to governments, banks, and retailers. Between 2011 and 2013, iSIGHT raised funding to build out its technology capability, sales and marketing team, and financial team. In 2014, the company's revenue grew by 40 percent.
The security industry is awash in a sea of alerts created by security technologies implemented over the past decade, according to Watters. As a result, they're almost drowning in alerts, and there's no time to deal with them all. Intelligence shrinks the problem. Gathering cyber intelligence requires iSIGHT's team to be "humble experts," says Watters, in order to maintain the pace required to successfully do the job. "We have to innovate at the pace of the bad guys."
—G.V.


KDC
Steve Van Amburgh, CEO
KDC has been in the news lately with several huge real estate developments—and the work just keeps coming. Projects such as State Farm and Raytheon's campuses at CityLine in Richardson, along with Toyota's new North American headquarters, Liberty Mutual's campus, and FedEx Office's new headquarters in Plano, are generating headlines. And rightfully so. Last year's tally came to 7.2 million square feet under development for KDC, compared to a "normal year" of 600,000 to 800,000 square feet.
"Over the last 48 months, Corporate America has focused on where the facilities are located and the fact that they like a live-work-play environment," says Steve Van Amburgh, who has been KDC's CEO since 2002.
In the last two years, revenue has more than doubled, in line with the size of the projects. Says Van Amburgh: "When you are fortunate and blessed to have a lot of work, the minute the work starts you have a real accountability to do an incredible job."
—K.N.


Masergy Communications Inc. 
Chris MacFarland, Chairman and CEO
Masergy Communications Inc. was launched in 2000, near the peak of the telecom bubble. But unlike so many other Dallas-Fort Worth startups of that era, Masergy has lived up to its potential.
The Plano-based firm made its name by supplying phone, video, and high-speed data services that connect the far-flung operations of large companies. That business, which the firm calls "cloud networking," still makes up the majority of the company's nine figures' worth of revenue, according to chairman and chief executive Chris MacFarland.
Over roughly the last three and a half years, Masergy has added two new lines of business. One is cyber security, helping protect its clients from the various threats that the online world can present. A hallmark of this offering is Masergy software that sits in customers' data centers and examines the various types of information flowing through their networks. The Masergy software essentially learns what "normal" behavior looks like on the client's network and, when the software spies something unusual, it notifies humans, who decide what to do.
"This is the fastest-growing segment of our business," MacFarland says.
The other relatively new line of business for Masergy is what's called "unified communications." In a nutshell, this seeks to displace traditional phone systems and videoconferencing technology in the corporate setting with systems driven from the cloud.
—J.B. 

Get the D CEO Newsletter
Stay up to speed on DFW's fast-moving business community with weekly news reports, interviews, and insights.