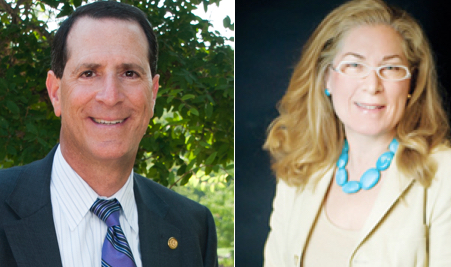 Yesterday Candy Evans filed her campaign treasurer paperwork, indicating her intentions to run for the District 11 seat on the Dallas City Council. Currently occupying that seat and representing a large swath of North Dallas: Lee Kleinman. If you know the name Candy Evans, it is probably from her North Texas real estate site, CandysDirt.com (which I'd originally called "Candy's Dirt" in this post, an infraction that she corrected via text, even as she was refusing to return my call). Once upon a time, she worked at our sister publication D Home, where she broke the news about which house the Bushes were moving into after the president left office. The woman knows a lot of real estate agents. I would think that that network, along with her name recognition, would make her a formidable opponent to Kleinman. I should also mention that Evans has the support of the Coalition for a New Dallas, a super PAC cofounded by D Magazine owner Wick Allison (though not any direct financial support, as a super PAC can't do that).
If I'm not mistaken, for the first time in city history, every council member (excluding the mayor) will be up for re-election; not a single one will be term-limited out. You can keep track of who intends to run by looking here. May 6 is going to be very interesting.
Correction: Maybe this demonstrates how little coordination exists between D Magazine and the Coalition for a New Dallas. I was wrong about their support for Evans. Says Matt Tranchin, executive director of CND: "While the Coalition is encouraged that candidates with the caliber of Candace Evans are entering the race for District 11, a formal endorsement will not be made until after the filing deadline. At that time, candidates will be interviewed and a formal endorsement will be made."
Get the D Brief Newsletter
Dallas' most important news stories of the week, delivered to your inbox each Sunday.