The last few years have brought a storm of unprecedented regulatory changes for corporations, challenging even the most agile legal minds to keep up with changes to COVID-19 protocols, hybrid work rules, the contractual headaches attached to supply chain interruptions, and now a new ESG landscape that is transforming how businesses operate.
At the helm of those challenges is the corporate counsel, whose job is to keep the company inside the legal bounds while looking for new opportunities to get an edge against the competition.
D CEO hosted its 2022 Corporate Counsel Awards last night to recognize some of the best legal minds in the region for their professional achievements, impact on the community, and advocacy of their profession. See below to learn more about those recognized—and read this accompanying feature story that dives into how corporate counsels are handling the changing ESG landscape.
Outstanding General Counsel, Large Legal Department
Winner: Steven Dietz, Siemens Digital Industries Software
Dietz leads a legal department that supports thousands of transactions globally each year and has headed efforts to embrace technology to find greater efficiencies to scale with his company's record growth. He says his approach in providing legal services is based on a "shift-left" strategy, meaning he tries to attack issues earlier in the process rather than later. By proactively engaging sooner, risks to the company are reduced, delays are minimized, and legal resources are applied most efficiently.
Outstanding General Counsel, Midsize Legal Department
Winner: Steven Roth, Parkland Health
Steven Roth says he is proud to have increased the engagement scores in his legal department to their highest level, making his team among the most engaged departments in the organization. He prides himself on timeliness, quality, and flexibility. Throughout his career, he has testified before the Texas Legislature to ensure his organization received hundreds of millions of dollars in a settlement, worked on financing for a $1.3 billion new campus, and helped lead recent transformative acquisitions.
Finalist: Jacqueline Allen, FirstCash
Outstanding General Counsel, Small Legal Department
Winner: Jayne Rothman, Integrity Marketing Group
After spending time clerking for a bankruptcy judge, Jayne Rothman decided she wanted to help companies before they ended up in that situation. Today, her team serves 180 business partners, with more growth on the way. Last year, she and her team closed an impressive 61 M&A deals, and momentum has been strong for 2022 as well. Her corporate counsel role has been the opposite of stagnation "My career has been building, it has been fluid, and it's provided me with some of the best personal relationships I've ever had in my life," she says.
Finalists: Justin Ferguson, DZS; Matthew Frizzo, Stream Realty Partners; Jenifer Grace, LaCore Enterprises; Meg Shockley, City Electric Supply; Justin Tilley, U.S. Dermatology Partners
Outstanding General Counsel-Solo
Winner: Angela Lilly, Glazer's Beer and Beverage
Angela Lilly began her career as an associate in real estate law at Haynes and Boone. She said taking an in-house position has expanded her expertise into other areas of corporate law. Last year, our winner helped close two acquisitions that fueled her company's rapid growth. Although the percentage of females entering law school this year was around 54 percent, only 23 percent of equity partners at law firms and 38.5 percent of general counsels are female. This is a statistic Lilly is on a mission to help change as an active mentor in the Dallas Bar Association's WE Lead program, focusing on the advancement of women in the legal industry.
Finalists: Travis Foster, Work Shield; Bill Mahomes, Vista Bank; Kelli L. Roach, Black Mountain Sand
Outstanding Deputy General Counsel/Associate General Counsel
Winner: Samuel Siegel, Vistra Corp.
Samuel Siegel always thought he was going to be a trial lawyer, but has instead spent the majority of his 15-year law career in regulatory compliance in the banking and energy industries. He says his philosophy in his current role is to be a problem solver. "The natural answer is frequently, 'no,'" he says. "However, I think it's important to help find a way to 'yes.'" He says being part of the team that worked around the clock through Winter Storm Uri is one of his greatest career achievements, as he and his team helped secure gas, get energy contracts aligned, and, ultimately, restore power to thousands of Texans during last year's Icemageddon.
Finalists: James Balfour, Parkland Health; James Bristow, EnLink Midstream; Pamela Tronzano, U.S. Dermatology Partners
Outstanding In-House Counsel
Winner: Charles Boehler, PepsiCo
A 20-year legal veteran, Charles Boehler has brokered talent and marketing deals involving giants such as the Super Bowl. He also recently led negotiations with soccer organization FIFA World Cup—one of the first deals of its kind for PepsiCo. He has also supported the Stacy's Rise project, which is devoted to highlighting women entrepreneurs on Stacy's Pita chip products and supporting their businesses.
Finalists: Casey Moore, Vistra Corp.; Colleen Higgins Schultz, Texas Instruments; Jeremy Spiegel, CapForm; Justin Wheeler, Cinemark
Champion of Diversity Award
Winner: Ashley Yen, Methodist Health System
Ashley Yen serves as chair of her company's Intentional Inclusion and Diversity Committee, which hosts DEI events in the healthcare space. She also mentors female minority law students through her work with the Diversity Attorney Pipeline in Dallas, an organization she has been involved with since its inception. She is a founding member of The Podium, an organization of Asian women lawyers creating authentic connections, amplifying each other's voices, and supporting one another in personal and professional growth.
Finalist: Daryl Dorsey, American Airlines
Outstanding Community Service Award
Winner: Yuki Whitmire, Vistra Corp.
Yuki Whitmire is a first-generation Asian-American who has prioritized advocating for women and minorities throughout her career. Within her role in her corporation, she volunteers as a mentor to young minority and women associates. She is the co-Chair for the Dallas Bar Association, Equal Access to Justice Campaign, serves the Dallas Asian American Bar Association, and much more. She says she is an "advocate for people who may be working to overcome any and all unconscious biases."
Outstanding Up-and-Comer
Winner: Savannah Franklin, Pizza Hut
Savannah Franklin began her legal career in the investment funds section of a significant firm. But her heart yearned for a role at an operating company in the consumer space. When the opportunity to join Pizza Hut came up, she says it was "the luckiest day of her professional career." She jumped right into the action. The past year saw a number of big wins, including key partnerships with GrubHub, DoorDash, UberEats, the NCAA, and Cinnabon; a significant acquisition; a victory in court that established precedent in the franchise industry; and brand protection achievements involving privacy and cybersecurity matters.
Finalists: Stephanie Gause Culpepper, Lument; Samuel Kitchens, Match Group; Nick Stadler, Evolon Technology; Clinton Willett, City Electric Supply
Get the D CEO Newsletter
Stay up to speed on DFW's fast-moving business community with weekly news reports, interviews, and insights.
Author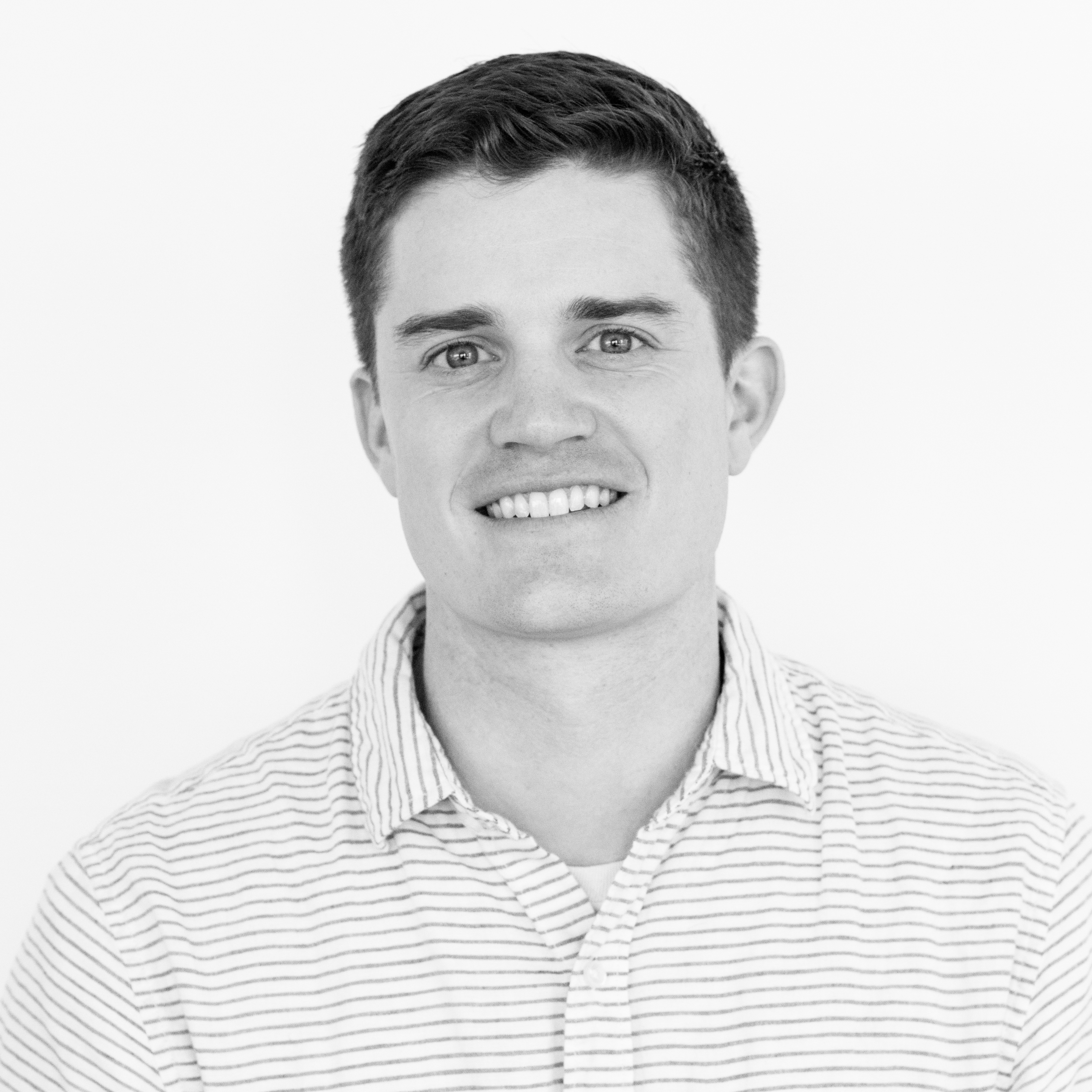 Will is the senior editor for D CEO magazine and the editor of D CEO Healthcare. He's written about healthcare…