When it comes to environmental, social, and governance efforts, paying close attention is nothing new for most corporations. Investors, customers, and society have long expected companies to be mindful of sustainability, treat employees fairly, and diversify leadership. But in the last couple of years, ESG issues have risen to the top of the priority list for corporations. That's because many of the policies that used to be internal initiatives are becoming requirements, with the U.S. Securities and Exchange Commission enforcing rules and issuing consequences. And who is largely responsible for meeting those ESG requirements? That obligation falls to a company's in-house attorneys.
Businesses watched the ESG writing on the wall turn into policy as investors demanded more than just profits. For many years, these policies were enforced internally. Many companies have been guided by the Sustainability Accounting Standards Board, a nonprofit organization that created a framework for the standardized reporting of sustainability efforts. SASB's mission is to establish disclosure standards for specific industries across several ESG topics. The reliable standards allow investors to compare companies on a global basis.
The SASB was consolidated into the International Sustainability Standards Board last year. In-house attorneys have been using standards like those set by SASB for years in preparation for what is happening now. Without precedent, federal regulators are codifying ESG, and it is the company's job to figure out how to measure, report, and comply.
At the same time, COVID-19 has impacted how investors evaluate companies with regard to how they treat and protect employees and allow for remote work. The Black Lives Matter movement has also brought DEI and racial justice issues to the forefront.
Environmental justice and climate change have also gained importance due to investor pressure. At the country's largest energy company, ExxonMobil, an activist investor group got two members named to the board of directors to get it to take climate change more seriously. Exxon's CEO Darren Woods campaigned against the board changes, but the activist group prevailed in pushing for significant additions. Different industries face unique challenges. Energy companies will be under greater public scrutiny regarding environmental impact, while a healthcare system may be under more pressure to make a social impact on the community.
For an organization like Parkland Health, which is publicly funded, there is even more scrutiny. That pressure has led the organization to be on the leading edge of ESG efforts. In addition to environmentally friendly buildings, diverse board leadership, and offering employees a living minimum wage, Chief Legal Officer Steven Roth says Parkland is looking at how its hiring practices can impact disadvantaged neighborhoods. "We focus on hiring from some of those distressed ZIP codes to better the lives of individuals in those areas," he says.'
Dealing With Many Unknowns
Investor and social pressure are mounting, but many ESG measures are being codified. So, what, exactly, is changing?
Last year, the SEC made amendments to its financial reporting requirements, expanding disclosure around human capital management and DEI in corporate annual reports. President Joe Biden added executive orders focused on similar efforts. The SEC has also recently added rules about talent disclosures and corporate board diversity.
The rules ask companies to describe human capital management resources, measures, or objectives the company focuses on when running the business. There is only one issue: the rule didn't define "human capital," giving broad discretion to organizations to decide which objectives to disclose.
ESG issues have grown from an emergent topic to an area of central focus. There's trial and error, but we've learned a lot, and we're making a tremendous difference.


Steven Roth, Chief Legal Officer Parkland Health
Additionally, there are indications from the SEC that it is about to step up its requirements for companies to disclose more information about the diversity of their board and how members are chosen. For example, board diversity stats may soon be required in corporate proxy statements.
Earlier this year, the SEC released a 500-page proposed rule requiring corporations to disclose greenhouse gas emissions. Many companies have already been sharing this data voluntarily, as scientists say the window for the world to do something about the catastrophic effects of climate change is closing.
But for large companies that are said to be responsible for as much as 40 percent of the world's emissions, it isn't clear precisely what needs to be reported. Some have speculated that everything from greenhouse gasses from a smokestack to the emissions caused by customers driving to a retail location could need to be measured.
Corporate counsels are faced with organizing their company's efforts around these new reporting rules, and many unknowns still exist. "It has been a learning process. Things have changed over the last 20 years, and ESG issues have grown from an emergent topic to an area of central focus," Roth says. "There's trial and error, but we've learned a lot, and we're making a tremendous difference."
Commitment from The C-Suite
When it comes to deepening and accelerating ESG efforts, companies must first clearly define their goals and figure out what needs to be measured. "It's an interesting challenge," says Yuki Whitmire, Irving-based Vistra Corp.'s vice president and associate general counsel. "What's our ultimate objective? How do we figure out what we should be focusing on? How do we figure out how to report all this?"
The amount of resources required for these efforts is bound to increase, providing an additional challenge for in-house lawyers already saddled with numerous responsibilities. "Whenever you go from a voluntary to a mandatory regime, there's going to be increased costs," says Elisha Kobre, a Dallas partner in the national law firm Bradley who specializes in government enforcement, investigations, and litigation. "A lot of companies put out climate-related data voluntarily, but now that it's required under the SEC rules, companies are going to have to be much more cautious to make sure that information is accurate," Kobre says.
In-house attorneys know they can't do it alone. "We have to be constantly vigilant and dedicate technology, resources, and know-how to create trust, learn about risks transparently in the organization, and have an ethical approach to business conduct," says Jayne Rothman, chief legal officer at Integrity Marketing Group. "And we need commitment from the C-Suite to support those practices."
Figuring Out the Story to Tell
The new SEC rules are expected to be adopted by most public companies this October, Whitmire says, and they become effective next fiscal year to be reported in the 2024 annual report. But the details of those 500 pages are still unclear for many corporate counsels, and plenty of ambiguity remains. Organizations that have been working toward improving their ESG policies for years are in the best position to meet the new standards.
Most public companies are on board with increasing their focus on ESG efforts, but the changes are not based on altruism alone. There are economic benefits when corporate legal teams help craft strong ESG initiatives. Better sustainability measures attract new customers and gain access to government resources. Lower energy and water consumption reduce costs, and government subsidies can also increase profits. When workers know their employer is taking time to consider their impact on society and the environment, they are more motivated and loyal, and these issues are also drivers for recruiting talent.
For global companies that do business in many different countries, navigating the web of trade regulations will be an ongoing challenge, says Steven Dietz, senior vice president, general counsel, and secretary at Siemens Digital Industries Software. "Various political agendas, trade objectives, and national security concerns are manifesting themselves in a global economy, making it more difficult for companies to align to various regional or country-specific controls," he says.
Improved ESG efforts also connect companies to new investors and capital sources. Bloomberg reports that sustainable investment will top $50 trillion by 2025, a huge jump from $35 trillion in 2020. Increasing investor and government scrutiny are giving authority to corporate counsels' efforts to navigate the ESG waters and assemble a comprehensive plan, but it also puts their work under a microscope that wasn't present in the past. "It is closely linked to investor relations and trying to figure out the story we want to tell and how we tell it," says Whitmire.
If companies want to be prepared for the changes that are already here and those on the way, in-house attorneys must push the envelope to keep up with the expectations of the public, investors, and the government. "Serving in this way draws upon our time-tested skills: legal skills, empathetically listening, and extensive knowledge of legal and regulatory constraints," Roth says. "We are the calm in the midst of chaos."
Note: To see the winners of D CEO's 2022 Corporate Counsel Awards, click here.
Three ways CEOs and other C-Suiters can get behind their corporate counsels to improve ESG outlook:
Leaders can set the tone by prioritizing ESG efforts, providing support for the legal team, and leaning into what is being asked for by investors or required by the government.
With increased government regulation, corporate counsels need time and resources to ensure their company is prepared for changes. This could mean attracting more talent, prioritizing the legal team's time, or hiring outside consultants.
The public, investors, and the government will demand answers about the organization's progress, so it would be helpful for C-Suiters to set realistic internal goals for their legal teams.
Get the D CEO Newsletter
Stay up to speed on DFW's fast-moving business community with weekly news reports, interviews, and insights.
Author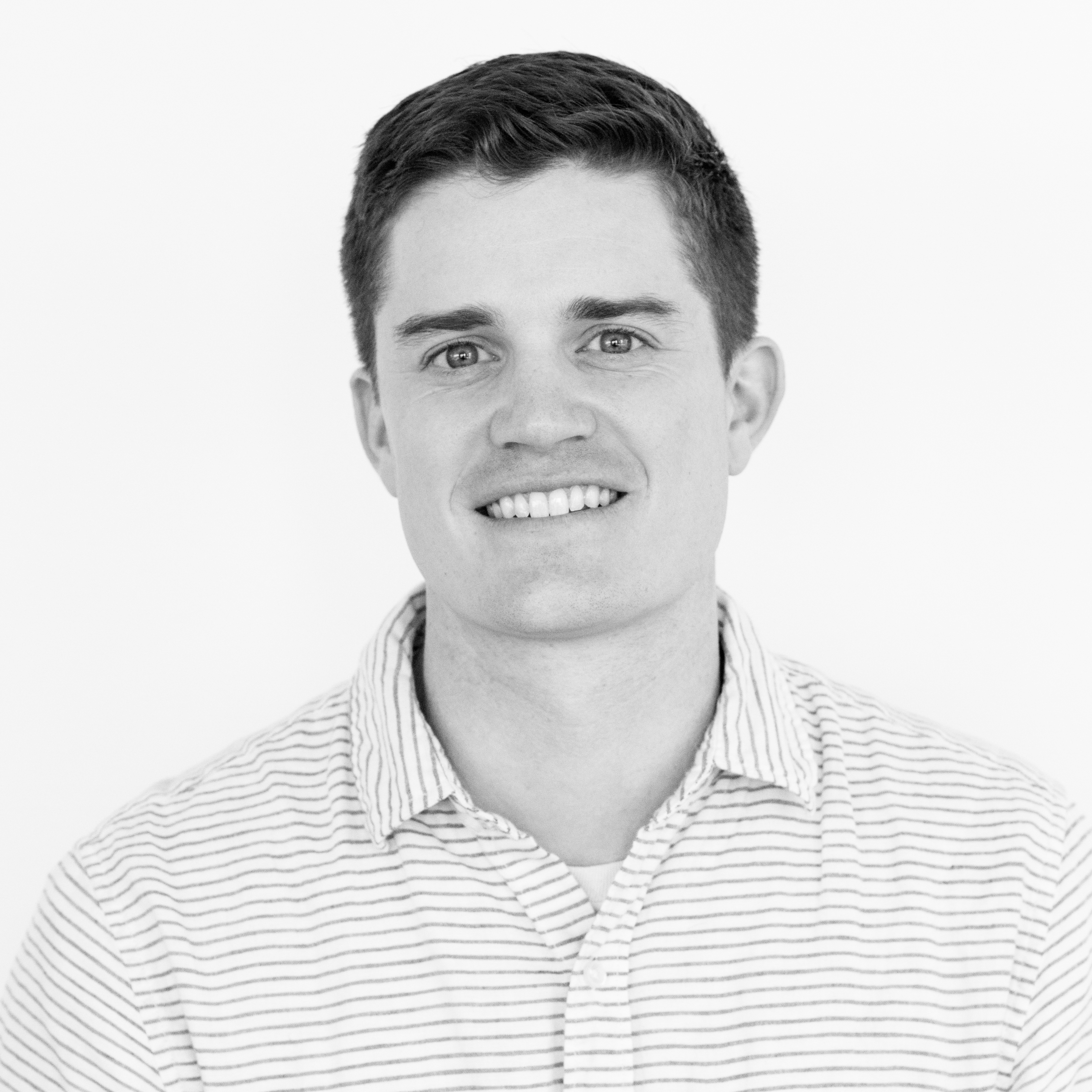 Will is the senior editor for D CEO magazine and the editor of D CEO Healthcare. He's written about healthcare…