I was looking for two things when putting together this week's Real Estate Report. First: three properties valued between $2 and $2.5 million. Secondly, I wanted to see high-rises. It's no secret that many are migrating out of the suburbs and into Dallas' more urban areas, especially with all the development happening in Downtown and Uptown. So without further adieu, here's what $2.5 million can buy you in Dallas: the high-rise edition.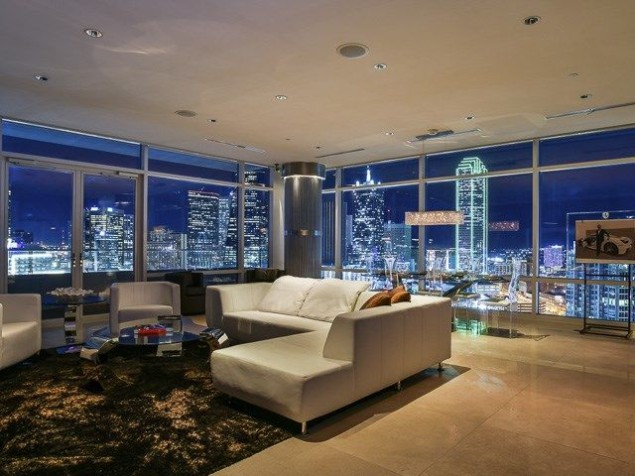 Neighborhood: Downtown
For me, it's hard to look at any condo at The W's residences without thinking of Khloe & Lamar. Whether that's a good or a bad thing (for me it's a good thing; there I said it, I feel better now), the beauty of this 3 bedroom condo on Victory Park Lane cannot be denied. There are floor to ceiling windows, marble floors, two (count 'em two) terraces, electric shades and a kitchen designed by the always cool Scott + Cooner. Plus, you're just a hop, skip and a jump away from American Airlines Center, the Perot Museum, and all the cool new stuff headed to Victory Park.
By the Numbers
$2,499,000
3,610 Square Feet
3 Bedrooms
3.1 Baths
2 Terraces
2 Garage Spaces
1 Pool
1 conversation starter about how Khloe Kardashian once lived in your building.
Neighborhood: Park Cities
This modern, Highland Park oasis can be found in the heart of Preston Center and just down the road from the Tollway. The location of 8181 Douglas Avenue #210 is tough to beat, but the condominium's features and amenities are up for the challenge. The open, contemporary condo features polished concrete floors, high ceilings, and designer lighting perfect for highlighting the artwork each wall is practically begging to be covered in. All of that is lovely and good, but I'd really be amiss not to mention the kitchen with its commercial gas cooktop and vent, rift cut oak cabinets, granite counters, and large island. I'm actually a little intimidated by how cool this place is, but hey, I'd still live there.
By the Numbers
$2,500,000
4,472 Square Feet
2 Bedrooms
2.2 Baths
4 Garage Spaces
3 Fireplaces
1 Pool (with attached spa)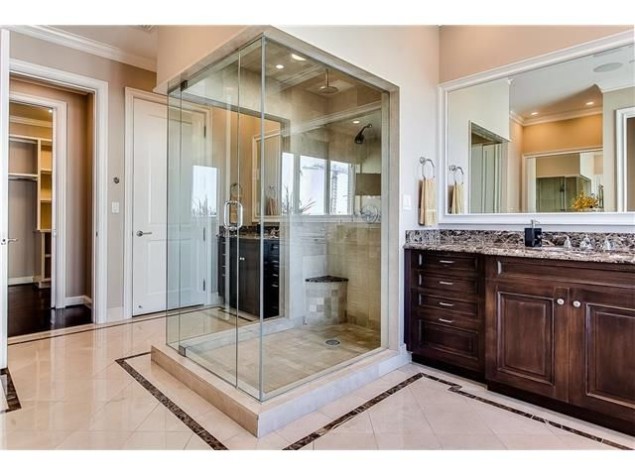 Neighborhood: Uptown
Bear with me as I make another television reference, but every residence I've ever seen in The Ritz instantly reminds me of The Bluth's penthouse on Arrested Development, which is a wonderful thing. Lucille had excellent taste. Truly! Though, unfortunately, Liza Minnelli won't be your neighbor at 2525 N Pearl Street, you'll still have plenty of positives to help you keep your Charlie Brown head up. There's a huge walk-in closet, one of the more luxurious bathrooms I've ever seen (the view from the bathtub is key), upgraded marble, crown molding and access to The Ritz's luxurious pool.
By the Numbers
$2,195,000
2,638 Square Feet
2 Bedrooms
2.1 Baths
2 Garage Spaces
1 Pool
1 Fireplace
Get the AtHome Newsletter
Enjoy Dallas' best trends, hot properties, and tips from local designers to help you nest in style delivered weekly.