Governor Greg Abbott ended the mask mandate and fully opened businesses earlier this month, against the advice of most medical experts (including some on his own COVID-19 task force). Organizations are now dealing with the positive and negative repercussions of that decision.
Dr. John Carlo is the CEO of Prism Health North Texas, the largest local nonprofit HIV/AIDS service organization in North Texas. It provides services for HIV, free STI and HIV testing, transgender care, and more. Dr. Carlo is also on the Texas Medical Association's COVID-19 Task Force and has been a past president of the Dallas County Medical Association.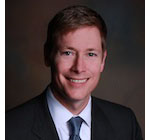 He spoke with D CEO about the end of the mask mandate, how it will impact his clinic, and his role on the task force.
What is the Texas Medical Association COVID-19 Task Force, and what are its goals?
"It consisted of about a dozen physicians across the state. We were a mix between public health, infectious disease, infection interventionists, and general practice physicians. The main goal for the task force was to help two things: One is to help the physicians in Texas receive the most accurate and up-to-date information related to what was being sent out from the CDC. The second part is to provide expert guidance to a number of different audiences. We've provided input to the governor's office, to his task force on COVID, as well as his vaccine task force."
If the task force would have weighed in on the mask mandate, what would you have advised?
"If we were asked to weigh in on it, I think we would all be very uniform in saying that this is certainly too early to look at this because I still think that there's still so much risk out there. But that wasn't our role as the TMA COVID task force. But certainly, we weren't aware that it was happening either."
What would you have liked to happen before the mask mandate was lifted?
"The three things that I've been watching and would like to see are the positivity rate of the tests being run overall. I don't think that things should change until you're below 5 percent at the top level, and you want that positivity rate to be around 3 percent. Of course, you don't want to drop off in the number of tests either. You are still going to have a high number of tests being run but also a very low positivity rate. You track that along with your immunization vaccine rates, and we're at 3 percent in Texas, which is way too low. Hospital capacity would be the third thing. You want to make sure you have as many beds as possible. We've seen some great progress there. But I would have liked to have seen the hospitalization numbers go down first."
What are you worried about with the end of the mask mandate?
"There are two things: One is we haven't vaccinated enough people. And two, we haven't vaccinated the right people yet to reduce the transmission. The focus so far on health care workers and persons over the age of 65 and people with chronic medical conditions. It would seem to me that if you were trying to prevent transmission in an environment, you would probably focus on the 20 to 30-year-olds who are more social to try to make sure that those interactions are protected. This is almost the exact opposite of what we've done, which is the right thing because obviously, we're reducing mortality and death."
How do you think it will impact your practice?
The first thing we're worried about, and we're already having to contend with this today, in our clinic setting, is what are we going to do with masks. We're fairly convinced that mask use is effective and absolutely important. So we're going to continue to wear masks in our medical office. Regardless of the governor's order, the thing that worries me the most is that now that we're under these different conditions, are we going to have more patients expressing disinterest in doing that or not be willing to wear a mask when they're coming into the clinic? We're already sort of thinking that that's going to be an issue."
What will the task force be working on moving forward?
"We're going to continue to meet to address the number of issues that are coming up. We're looking at vaccination and post-vaccine questions, such as the duration of immunity, viral transmission after you've received the vaccine. We're anxiously waiting for that data so that we can kind of sit down together and start making some conclusions on what we're seeing."
Have you learned anything about community practices receiving the vaccine?
"Unfortunately, we're in the dark like most of our colleagues in private practice. We did get a few vaccines at one of our health centers, under what we need. We were expecting the week after President's Day to start receiving some community health center vaccines and start giving them to our highest risk patients, but unfortunately, that was turned away from us. It's frustrating. We wish we had a little more knowledge of what's going on and when."
Get the D CEO Healthcare Newsletter
Stay informed with a detailed weekly report on DFW's evolving healthcare industry.