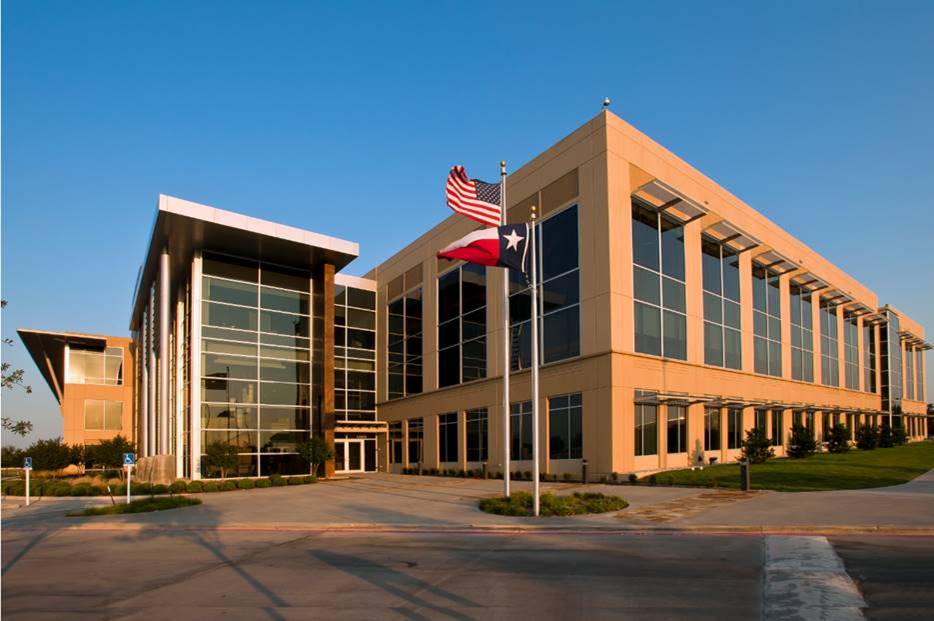 AllianceTexas' newest tenant is benefits management services company American Specialty Health. Hillwood's 26,000 master planned community planned has leased 164,000 square feet of Class A office space from building owner Griffin Capital Essential Asset REIT.
"We are pleased to welcome American Specialty Health to AllianceTexas' ever-growing office community," said Steve Aldrich, senior vice president of Hillwood via release. "Our region has an extensive and impressive list of top-tier health companies and with its cutting-edge healthcare services and new employment opportunities, ASH enhances that list in North Texas."
ASH gives guidance in musculoskeletal health solutions, fitness, exercise programs, and more to employer groups, health plans, and insurance carriers, covering more than 50 million Americans. The space had been occupied by Mercedes-Benz Financial Services, and will provide a single tenant, environmentally friend space for ASH when it opens in September.
"American Specialty Health continues to grow rapidly and expanding our workforce in Texas is central to our ongoing success," said ASH co-founder, Chairman and CEO George DeVries via release. "As such, it's vital we offer our employees an environment that meets the demands of today's tech-driven workforce, and AllianceTexas checks all of the boxes. In addition to the move-in ready building, Heritage Commons IV offers a number of amenities that help reinforce our culture of work-life balance. With access to a talent-rich labor market, a variety of residential options, lifestyle amenities and an established community, our company is poised to grow and thrive in North Texas for years to come."
Steve Aldrich, senior vice president, and Ian Kinne, marketing manager, of Hillwood represented GCEAR in the transaction. American Specialty Health was represented by Jenny Schreiner and Jon Altschuler of Altschuler and Company.
D CEO Healthcare Newsletter
Stay informed with a detailed weekly report on DFW's evolving healthcare industry.