Medical City President Re-Elected to Texas Hospital Association Board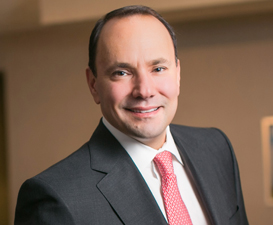 Medical City Healthcare's president Erol Akdamar has been re-elected to the Texas Hospital Association's board of trustees. THA represents the needs of hospitals in the state and federal government.
Via statement, the THA said that it would be focused on funding for physician residencies at Texas' teaching hospitals, a more pressing need with the opening of another medical school at TCU. The association also wants to expand behavioral health funding, service availability and access, enhance Medicaid reimbursement rates for rural hospitals and trauma facilities among others, and to improve the number of Texans with health insurance.
Akdamar has served in his role with Medical City since 2013. Medical City Healthcare is one of the largest divisions of HCA Healthcare and includes 14 hospitals, six trauma centers, 11 ambulatory surgery centers, 30 CareNow urgent care centers, six Medical City Children's Hospital urgent care centers, more than 4,400 active physicians and 17,000 employees in the region.
"THA is proud to have the insight and commitment of health care leaders from hospitals of all types and from all corners of the state, and we are pleased to have Erol's voice to help guide the industry's initiatives," said Ted Shaw, THA president and CEO via statement. "With a busy legislative session upcoming with a variety of high-priority issues, THA is poised to help ensure a vibrant hospital industry."