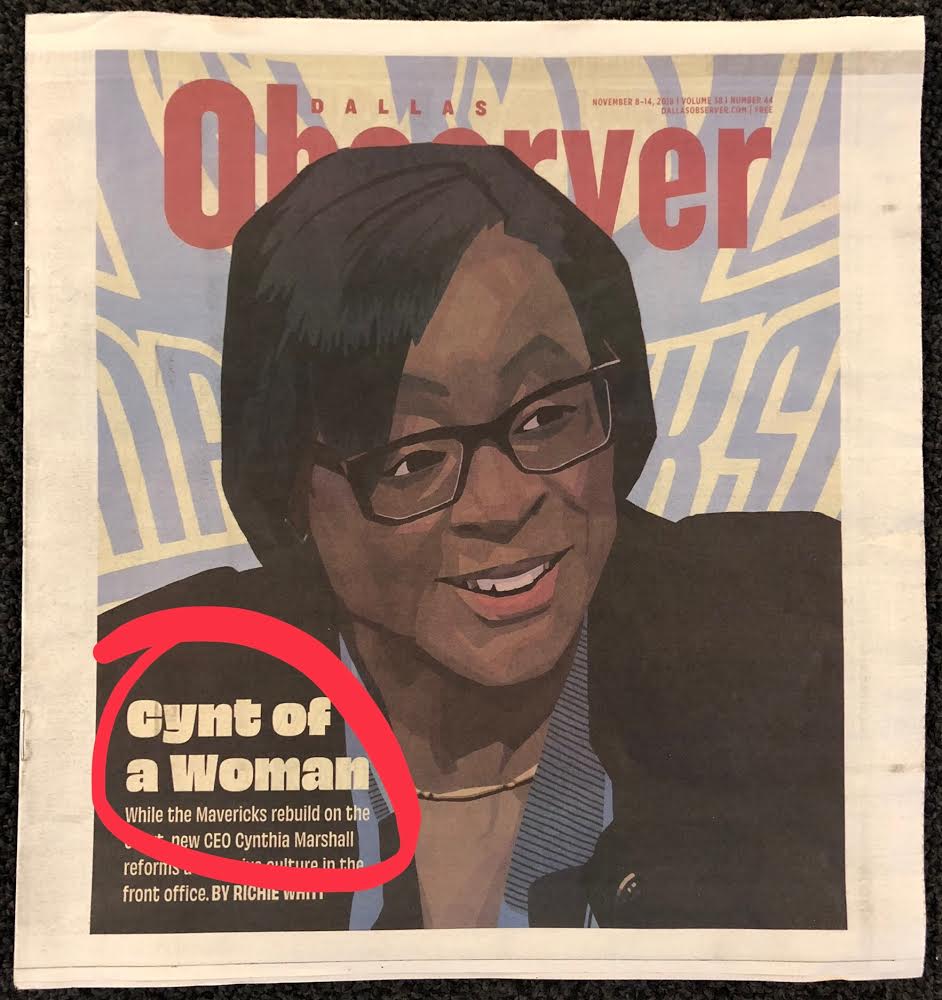 The Dallas Observer today filled its racks with a paper bearing a cover story about Mavericks CEO Cynt Marshall, the woman hired to clean up a toxic workplace environment that has involved years of sexual harassment committed by multiple men who have worked for the team. It's a serious topic. Yet somehow the editors at the weekly decided on the headline "Cynt of a Woman."
What? WHAT?!
First, it's a pun. Second, it's a humorous pun. Third, it's a meaningless pun — unless the implication is that Mark Cuban is like Al Pacino in that he goes around picking women based on how they smell. This was a really bad decision, almost as bad as the decision to publish a glowing story about an executive who was brought in to clean up a toxic work environment and then failed to do that and was embarrassed when the Morning News had to point out her failure. But that's a conversation for another time.
Get the D Brief Newsletter
Dallas' most important news stories of the week, delivered to your inbox each Sunday.