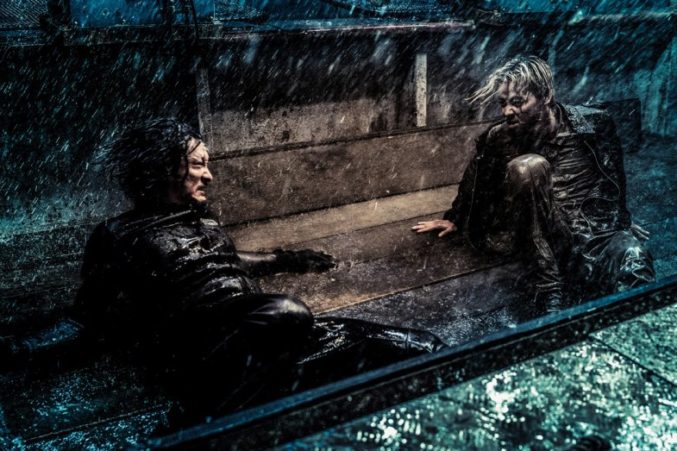 Things To Do in Dallas This Weekend: July 19-22
Sam Smith, the Asian Film Festival of Dallas, Ira Glass, a Running of the Bulls, and so much more.
So excited to start the weekend there's no time to write a proper introduction or properly punctuate this post let's go have fun bye.
Thursday (7/19)
Perhaps you've already read this collection of microfiction by Dallas authors, the second such package D Magazine has published. Perhaps you should stop what you're doing and read these stories right now. Perhaps you're more of an audiobook, auditory learner type, in which case just go to the Wild Detectives tonight, where D Magazine fiction editor Zac Crain will be joined by most of the featured authors in question for readings and revelry.
TV Girl, which shares Phil Spector's appreciation for earworm melodies and walls of sound and DJ Shadow's appreciation for '90s hip-hop samples, plays at Deep Ellum Art Company.
Friday (7/20)
The Asian Film Festival of Dallas ramps up at the Angelika. As a lover of Hong Kong action films, you can at least count me in for The Brink, a nautical cops-and-robbers-and-pirates thriller. I'm also pretty intrigued by the murderous Groundhog Day conceit of 3 Feet Ball & Souls, a Japanese film in which a group of girls keep repeating a day that ends with them killed by fireworks.
Sam Smith, he of the swoon-worthy voice, plays American Airlines Center.
Saturday (7/21)
The Festival of Independent Theatres continues at the Bath House Cultural Center, where you'll see new and often experimental one-act plays from Dallas' itinerant theater companies.
Public radio rock star Ira Glass is going to take his shirt off, crush tallboys, and karaoke to Foreigner (playing at the Toyota Music Factory this very night) in between high-volume rants about "living the dream my way, baby," at the Winspear. Just kidding. Glass will probably keep his shirt on while speaking calmly and compellingly about his distinguished career in radio. It is at the Winspear, though. And Foreigner is playing at the Toyota Music Factory.
Sunday (7/22)
Don't let the Calatrava bridges fool you. Dallas is not Spain. Our Running of the Bulls, held for the second year in the Cedars, features no animals. Instead, the women of the Dallas Derby Devils All-Stars will don horns to match their roller skates, and will chase runners from Industry Alley Bar on Lamar Street to Lee Harvey's. It's $10 to sign up, with the money going toward a charitable cause. Drinking, I probably shouldn't have to say, will be involved.
Dead Prez is playing at Sandaga 813.