In Fluoride Debate, Steve Blow Lays Bare His Less Than Beautiful Mind
Really. This has to stop.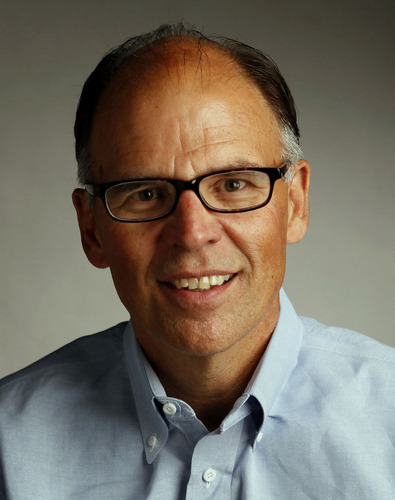 We've had some fun recently with Steve Blow's substandard work. First John Neely Bryan skewered him. Then Zac, not having seen Mr. Bryan's post, had a go at Blow. (It was interesting that they both hit on the same satirical concept; for my money, Bryan executed it better.) But essentially Blow's point was: "cool kids in town" (his phrase) don't want to build a toll road in the Trinity floodway. "Sensible adults" know better. Sensible adults understand that we need more tolled highways ringing downtown Dallas. His folksy argument made no sense. And his use of a derogatory term for people like esteemed architect Bob Meckfessel reveals prejudice.
Today Blow brings us another noteworthy column. This time he's writing about the fluoridation of our drinking water. The City Council will soon vote on whether it should continue. Blow thinks it should. His argument goes like this: the dentist who was instrumental in getting fluoride added to our water, Jim Williams, once paid for a D-Day veteran to attend a commemoration of the war in France. That dentist says the highlight of his career was getting fluoride added to our water. Therefore, we should take his word for it when he says we should keep putting fluoride in our water. The guy arguing against fluoride is Howard Garrett, an organic gardener who bills himself as the Dirt Doctor. But he's not an actual doctor! So what the heck does he know? We should ignore him.
Jim Schutze had foreknowledge of the column and did a pretty good job of tearing it apart yesterday. The science on fluoride is by no means certain. Read this for background. A respected journal recently classified fluoride as a neurotoxin. As Schutze points out, dentists can tell you that fluoride is good for teeth; that doesn't mean that it's not dangerous to our brains. I would simply like to point out that Williams' kind deed for a WWII vet has nothing to do with fluoride. Just as Garrett's clever marketing shouldn't preclude him from participating in this discussion. (The Dirt Doctor called Blow's column "inane" and said he didn't read the research that Garrett sent him.)
It's one thing when Blow is merely bad. Corn-pone prose about how everyone uses smartphones won't hurt anyone. It's quite another thing when he ventures into the fields of transportation, urban planning, and neuroscience. He has his picture in the newspaper. There's still a surprisingly large segment of the population that thinks he's therefore someone to be trusted. And here's where Steve Blow goes from being an embarrassment to being a danger.
Mike Wilson, please stop this.