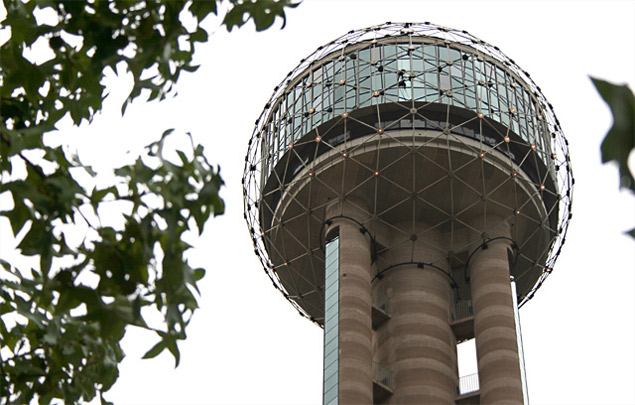 Ask John Neely Bryan: Why Dallas Isn't Called La Reunion, Texas
Join Dallas' founder in correcting a historic injustice.
Exile on Main Street
.
Cogitate a moment upon the brilliance evident in each of those superb products, and then quit your bellyaching that Robert Zemeckis swore we'd all have hoverboards by now.
My promise to you: email your query to [email protected], and ye shall receive (an answer, not a hoverboard. I'm not Tony Hawk.)
Question: Were you much acquainted with Dallas's other founder, French socialist utopian Victor Considerant? Just asking, since you both had that same bipolar thing going on. He also abandoned Dallas but never came back, unlike yourself. And he called the village of La Reunion a "fatherless bastard," which was no reference to you, but perhaps might have stung just a little? If you ever read French, that is. — Julia B.
I never had occasion to meet the (presumably) smelly Frenchman, as his arrival as a settler in Dallas coincided with my second long-term absence from my beloved city. There'd been, you see, a bit of a fracas with a fellow who cast aspersions upon Mrs. Bryan, and one of us ended up shot. Immediately afterwards, I thought it best to see a bit of this great nation of ours and to seek a fortune in gold. It was something like six years before I returned, by which time Considerant's La Reunion free-love collective of proto-hippies and commies had failed. What else would you expect, trying to farm atop a bunch of limestone?
I was, however, around for the arrival of a goodly number of his strange-tongued disciples. Can't say we real Texans were all that excited to meet them, but some did end up valuable members of the community when they finally abandoned their harebrained scheme and hooked up officially with Dallas. That would've been in about 1860.
Your question reminds me of a long-cherished grudge. When you folks decided to build that golf-ball-topped structure that continues to serve as the most iconic postcard image of Dallas (sorry, Large Marge), you went and named it after a failed commune, all of which remains today is a neglected cemetery off Fish Trap Road? You couldn't have thrown a little love my way?
Doubtless you're all feeling a bit guilty now. But fear not: You can atone for this slight. I've taken the liberty of launching a petition to the tower's owners, Hunt Realty Investments, calling upon them to rechristen it as the Bryan Citadel. Please join me in correcting this historic injustice.
Humbled by your honorifics,


John Neely Bryan is the founder of the city of Dallas and an expert on all matters. Email him for advice, to have a dispute adjudicated, or to seek his wisdom on any of a myriad of topics, at [email protected]. 
Friends, now that we've reached the Year of Our Lord numbering an unseemly 2015, I believe it's time for us to reflect upon the remarkable progress of mankind. In my considerable opinion the greatest inventions wrought since my death in 1877 are as follows: the moving picture, the aeroplane, the wireless, the Turing machine, and the Rolling Stones'