There was a collective grief when Black Swan Saloon closed last November. Owner Gabe Sanchez didn't run just another Deep Ellum bar, but for a decade at Black Swan he poured some of the most thoughtful cocktails without a lot of the preciousness that  often comes with such drinks. That's why news of Sanchez returning to tend bar is particularly fantastic, or what he says was "serendipitous."
When Black Swan closed, Sanchez says he wasn't just worried about what was going to happen next, but what was even going to happen tomorrow. That is, until The Joule came calling to offer him a new gig.
Sanchez will captain Midnight Rambler as its new general manager when it reopens sometime this spring.
The Joule's subterranean bar closed back in March when Headington Companies laid off hundreds of employees from across its portfolio. With its return, though, comes Sanchez's expertise in running an award-winning bar. He will reimagine Midnight Rambler's entire cocktail program.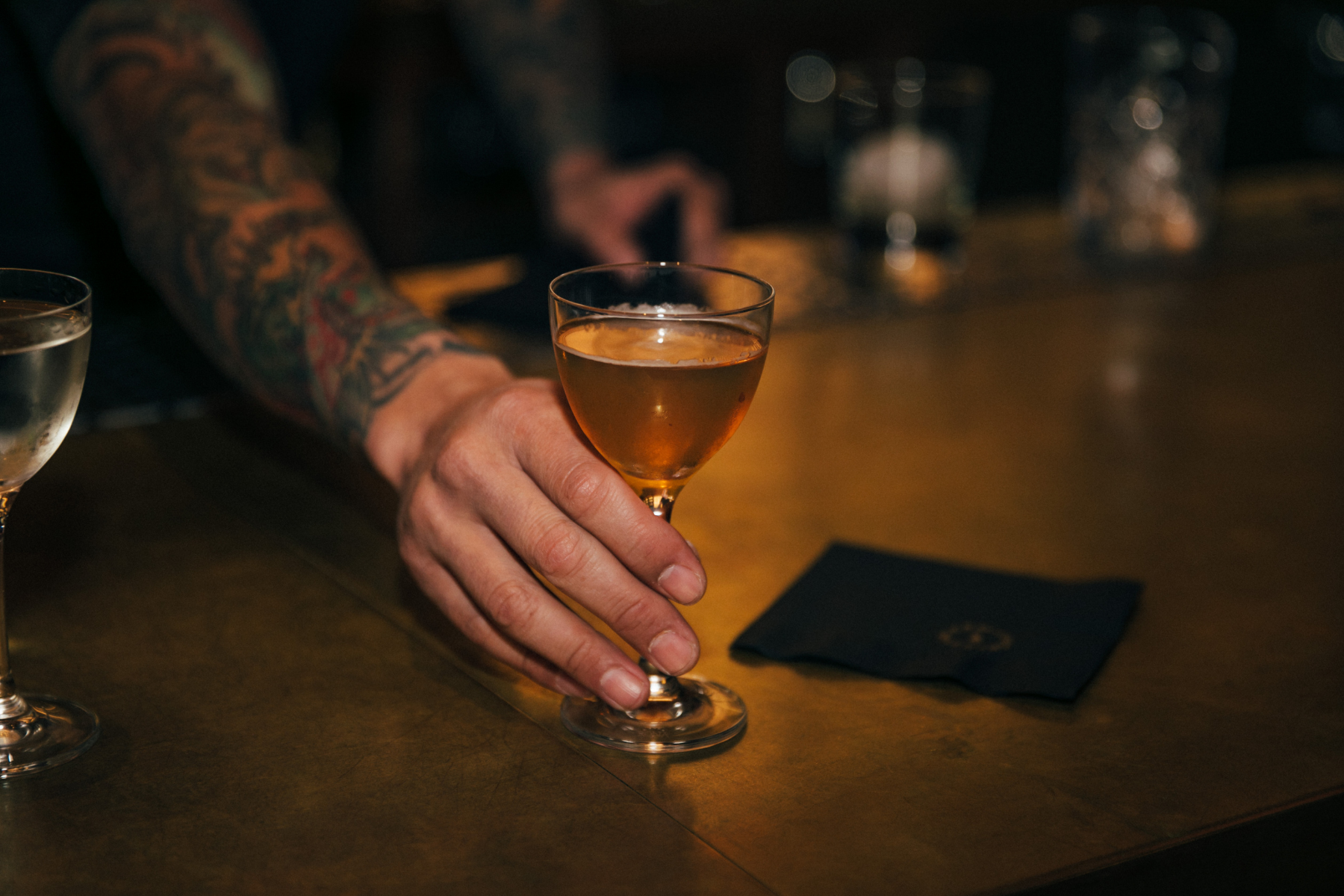 "There's gonna be some things dispersed throughout the menu that someone may say, 'Oh, I remember that' from Black Swan," he says. It might be a subtle reminder for his regulars—an if-you-know-you-know nod to the way things were done at Black Swan, which had no menu. So expect some of Sanchez's cocktail calling cards.
Otherwise, he's looking forward to collaborating with a whole new team. "I don't know everything. I'm excited to with the new team and see what they think is cool, see what shakes up." What will shake up, I have no doubt, will be some pretty incredible libations.
But it's not merely about the contents of the drink that arrives in your hand. Sanchez plans to focus on service—the very same core principles that made Black Swan a special place to imbibe—and making people feel comfortable with a kind of camaraderie that forms between guest and bartender.
"You can make super creative things but if people don't feel welcome then it can get lost," says Sanchez. "Why I'm in this business in the first place is to make people feel at home away from home."
Sanchez won't just have a say at Midnight Rambler. As more Headington concepts return, Sanchez will also drive the new beverage programs at Lobby Bar, CBD Provisions, and at Sassetta, which will be relocating from the Design District to The Joule in the former Americano space. There is no solid timeline on the move just yet.
Until the spring opening, Sanchez will host a series of private cocktail classes exploring particular spirits or offering a glimpse of what's to come at The Joule's many drinking dens.
As garbage fiery as 2020 was with closures, I hope more news like this rises from those garbage ashes in 2021.
Stay tuned to SideDish as we report more opening details as we have them.
Get the SideDish Newsletter
Dallas' hottest dining news, recipes, and reviews served up fresh to your inbox each week.
Author
Rosin Saez is the online dining editor for D Magazine's food blog SideDish. She hails from Seattle, Washington, where she…