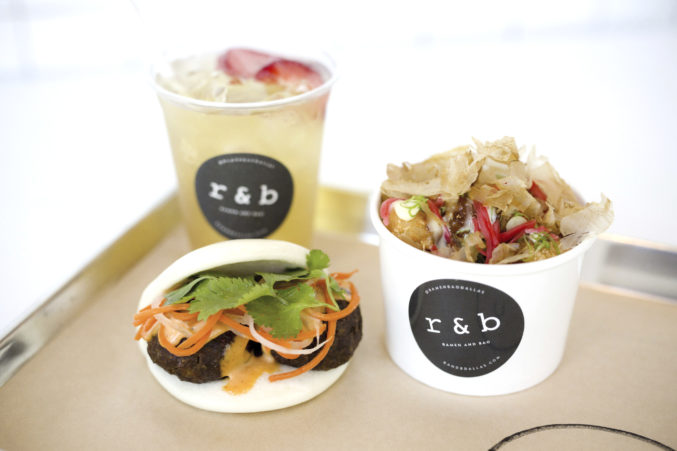 The Scoop: New Menu at R&B, and More
Your weekly helping of Dallas dining news.
Scardello Artisan Cheese releases April class schedule: Learn about cheese (while you eat it, duh) during one of these educational classes. They're fun, promise.
Pink Party at The Stoneleigh: The Stoneleigh Hotel is hosting an ode to an outdoor garden soirée. What the heck does this mean? Let me tell you. According to the press release I have in front of me:
Raise a glass to the Pink Party, The Stoneleigh's ode to an outdoor garden soiree where guests can paint and sip, play and rosé all day. Dress in your garden party best – pink preferred, of course! – for little luxuries and social pampering. Starring rosé and frosé wines and signature cocktails, the premiere installment of the Pink Party will feature a Paint and Sip station, Kate Weiser Chocolates pop-up, delicious bites from Executive Chef Wade Burch of Perle on Maple, and a live DJ, among other surprises. The Pink Party will be held on Saturday, March 30, 11 a.m. to 4 p.m., in the courtyard of The Stoneleigh (2927 Maple Avenue, Dallas, TX 75201). Tickets are $75 for 21 and up and can be purchased on Eventbrite.
There are so many things to do for St. Patrick's Day: I was going to list them but Natalie Gempel over at the Arts and Entertainment section of dmagazine.com has done a thorough job of collecting and posting fun and boozy events. Check it out.
R&B at The Statler has some new dishes:
They are:
Tonkotsu Ramen: pork broth, pork belly, bamboo, negi, soft egg, kale ($13)
Tom Kha: coconut milk, lemongrass, cilantro, dried tomato, enoki, lime ($11)
Soft Shell Crab Bao: tempura battered softshell crab, slaw ($5.50)
CheeseBao-Ger: onion jam, American cheese, b&b pickles ($3.50)
Slurp. Much. Chew. Slurp some more. Crunch. Swallow.
Have a scoop? Send it to [email protected]