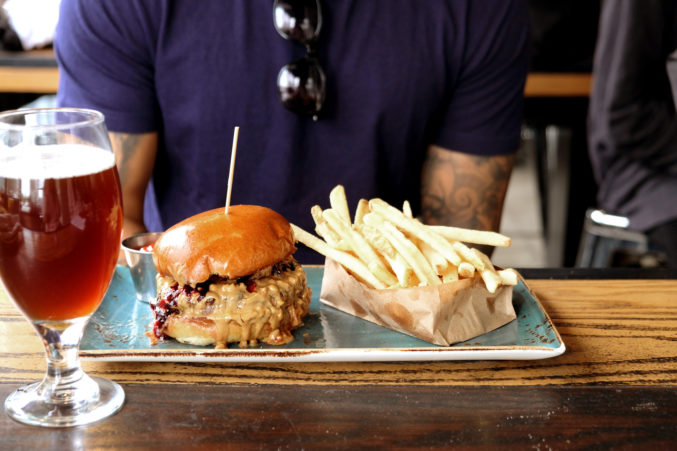 The Scoop: National Peanut Butter and Jelly Day, and More
Your weekly helping of Dallas dining news.
Pinstack is serving crawfish: All three entertainment center locations are offering mudbugs on their climate-controlled patios. The crawfish will be served in 1.5 pound and 3 pound quantities. They're available every Friday, Saturday, and Sunday through April.
Liberty Burger offers $3 drafts during March Madness: This is straightforward: $3 beer during games. Promotion runs March 30 through April 8.
BurgerFi is serving $2 hot dogs: Two-buck weenies on Thursday, March 28. Hot diggity diggity diggity dog.
National Peanut Butter and Jelly Day is a thing. And Public School Restaurant and Bar is celebrating: On April 2, the Uptown and Addison locations of the Cali-based restaurant are offering a burger topped with crunchy peanut butter, blackberry habanero jam, and bacon lardons. I'd eat it.
Ten50 BBQ is hosting bands: The spring series kicks off on March 30 with BJ Stricker & the Kings. Bands play each Saturday through April 27.
Now, get off your computer or mobile device and go outside. It's a nice day.