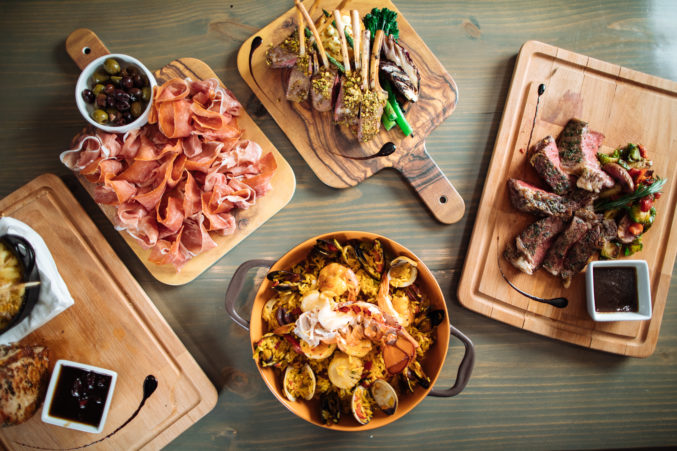 Crudo Italian to Open in Preston Center
Northern Italian fare hits the Park Cities.
Crudo Italian is opening on Friday, January 19 in Preston Center. According to the release:
"Crudo Italian observes the traditions of Northern Italy, taking a lighter and more sophisticated approach to the cuisine. Signature dishes are centered on handmade artisan pastas and gnocchi, the best meats available, and seafood flown in daily. A robust baking program will produce warm, delicious breads made in-house, as well as an array of fresh desserts. Under the guidance of executive chef and partner Javier Perez, the food will be made from scratch, using fresh, highest-quality ingredients…A selection of shareable plates includes items such as Wagyu beef carpaccio, gluten-free calamari fritto misto, and veal beef pork mozzarella polpette. Pizza and flatbreads are made to order in a wood-fired oven. Crudo Italian will offer a varied selection of wines from boutique wineries, chosen to provide a complementary role to chef Javier's menu. Crudo Italian will feature a happy hour Monday through Friday, 4 to 7 p.m."
Crudo Italian is located at 8411 Preston Road, Ste. 132. Hours are Monday through Thursday from 11 a.m. until 10 p.m., Friday through Saturday from 11 a.m. until 1 a.m., and Sunday from 10 a.m. until 3:30 p.m.
There you have it. Take a look at the menus below.