I was halfway through the namesake cocktail at Wayward Sons when my bartender asked if I'd had a chance to look over the menu. I hadn't. Rather, my attention was fixated on the lively and herbaceous combination of gin, Yellow Chartreuse, sliced radishs, fresh cilantro, cucumbers, jalapeño peppers, and coarse black pepper in the glass in front of me. I deflected the question and asked him what his favorite menu item was.
"My favorite dish isn't on the menu, actually," he responded.
This piqued my interest.
"My favorite is the shrimp ceviche," he continued.
I ordered it.
Moments later, I was presented with a small plate, heaping with large Gulf shrimp and vibrant vegetables. A seared avocado was hidden under a pile of burgundy carrots, jalapeño peppers, and thin strips of red and green bell peppers. The colorful mound was topped with lime vinaigrette, scallions, cayenne pepper, and cilantro. Later, Wayward Sons executive chef and co-owner Graham Dodds described the dish to me as being "almost like a little fiesta." He's right about that.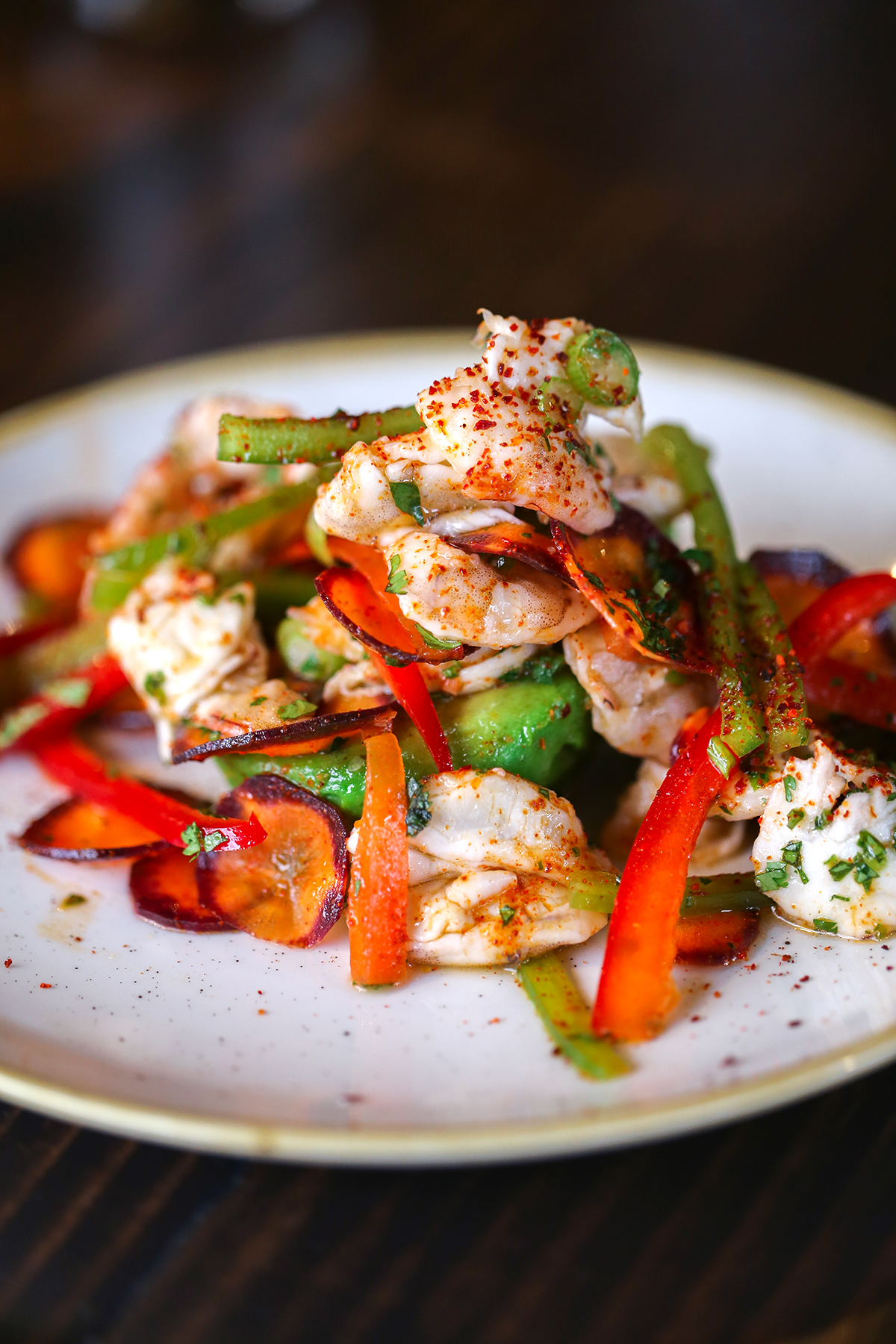 "I'm super happy with the dish," Dodds explains. The chef imports the fresh Gulf shrimp from Brooklyn every week. "I know it sounds crazy that I get local shrimp from Brooklyn, but the seafood out there is so pristine … I wait all year for burgundy carrots. I get mine from a farm in South Texas. The color is so amazing with the purple and orange in the middle."
The ceviche can be ordered any night of the week.
"We just started making it since the weather is warming up," Dodds says. "It came about as I was playing around with dishes. It was a special first…There's been a great response. We sell anywhere from 12 to 24 of the ceviche a night. I'd love to eventually put it on the menu."
In the meantime, all you have to do is ask.
Get the SideDish Newsletter
Dallas' hottest dining news, recipes, and reviews served up fresh to your inbox each week.