In July, D CEO reported that a source had said that the Dallas Petroleum Club would be relocating and Hunt's headquarters was a possibility. Now, the move has been formally announced and confirmed.
Hunt Consolidated and the Dallas Petroleum Club have come to an agreement on a 15-year lease that will move the club into the Hunt headquarters at 1900 North Akard beginning in January 2023.
"The Petroleum Club is one of Dallas' oldest and most respected organizations and their commitment to the greater Dallas community is undeniable," Ray Hunt, executive chairman of Hunt Consolidated and former president of the Dallas Petroleum Club, said. "We are extremely pleased that they have selected our headquarters building as their new home and look forward to welcoming them to one of the most dynamic areas of downtown Dallas."
Throughout the years, the club has relocated several times. In 1940, it leased a paneled lounge and dining room on the ground floor of the Adolphus Hotel. In 1950, an addition was built onto the Baker Hotel, and the club moved there in 1952. In 1965, it took occupancy of the 48th and 49th floors of the new First National Bank Tower at 1401 Elm Street. Twenty-one years later, in 1986, the Club struck a deal with Trammell Crow to move to the top two floors of his newly constructed Texas Commerce Tower—now called Chase Tower.
With this latest agreement, the Dallas Petroleum Club will occupy the top two floors of the 14-story Hunt building—which was the first large, privately owned, single-tenant building constructed in the Dallas Central Business District since the 1990s. The top floor will be the club's main dining area, and private dining rooms will be available on the floor below.
"Arrangement for a new updated space became a paramount consideration as our growing club felt the need for further enhancements," Jack Lafield, president of the Dallas Petroleum Club, said. "Hunt's headquarters building is in a prime location and the Club's new quarters will be housed in a space like no other. This is a new era for the Petroleum Club and a new outlook for a healthy, energetic club holding proudly to a distinguished past. Partnering with such a distinguished Dallas industry family made our decision to relocate much easier."
The Dallas Petroleum Club will be the second new tenant for Hunt's building. Last month, JPMorgan Chase announced it would also leave Chase Tower to take five floors in the property, beginning in the third quarter of 2022.
Dallas Petroleum Club was represented in the deal by Jeff and John Ellerman, and Hunt was represented by Peter Yates, Ryan McManigal, and Chris Selbo with OliveMill Holdings.
Get the D CEO Real Estate Newsletter
Get weekly updates on breaking commercial real estate news and relevant industry reports.
Author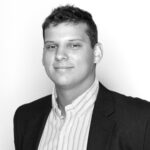 Ben Swanger is the managing editor for D CEO, the business title for D Magazine. Ben manages the Dallas 500, monthly…