Here is a statistic that is hard to believe: Remote working accounted for only 3.4 percent of the total U.S. workforce population before COVID-19, according to Gallup. In fact, many companies, including tech companies such as Yahoo!, famously banned working from home before the pandemic because the company craved "increased productivity and a more connected company culture."
Fast forward to 2020, when the current sentiment is flipped inside out. Tech companies are now grabbing headlines by stating employees can work from home for an extended period of time, with some even pondering, allowing employees to work from home forever.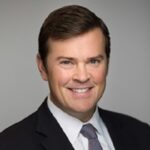 Is a permanent shift to working from home the next craze every company should get behind? Not so fast.
No doubt working from home has its benefits, and employees with preexisting conditions or those that are uncomfortable going back into the workplace should continue working from home until the COVID-19 pandemic subsides. However, quietly behind the scenes, major companies are doubling down for what the true future of the workspace looks like. Amazon is creating 600 new technology jobs in Dallas and will lease an additional 100,000 square feet of space as part of the company's national tech hub expansion. More broadly, Facebook closed on a long-awaited deal for 730,000 square feet in the heart of New York City. Facebook also chose not to terminate a lease in Chicago for 100,000 square feet in a building where the social media giant already had a 200,000-square-foot footprint across the street—a building that the company has not even fully occupied yet. These are indications the workspace isn't going away—if anything, it's expanding.
The bottom line is this: As companies consider long-term real estate solutions and safely reopening offices, they face many unknowns. Here are three significant benefits of the physical workplace that cannot be replicated while working from home:
Culture: True culture is built by authentic interaction of employees in a location, promoting company loyalty.
Collaboration: Working in tandem with colleagues leads to synergy and increased production.
Communication: The organic nature of in-person communication (water cooler conversations, hallway "meetings," and quick pop-ins) contributes to innovation and, in turn, business wins.
Working from home has proven to have valuable benefits and can serve as an extension to a company's real estate strategy. Millennial employees have demanded flexibility in hours and mobility in work locations. As a result of COVID-19, corporate America will have to embrace a work-from-home component in its real estate strategy. This may look like a hybrid workspace, one or two days remote, or a combination of different factors. Nonetheless, getting the workforce back into the office, safely and with appropriate measures in place to protect employees is the answer.
Billy Gannon is Senior Vice President at Transwestern
Get the D CEO Real Estate Newsletter
Get weekly updates on breaking commercial real estate news and relevant industry reports.