Imagine it's 2010, and you just graduated from college.
Brandishing your fresh business degree, you decide a job in finance is your path. However, Dallas is coming off the Great Recession, and the job market is still at a relative crawl. Your expectations are—understandably—reasonably low.
You send out resumes to several banks and financial services firms in Dallas, most of which are located in Downtown Dallas.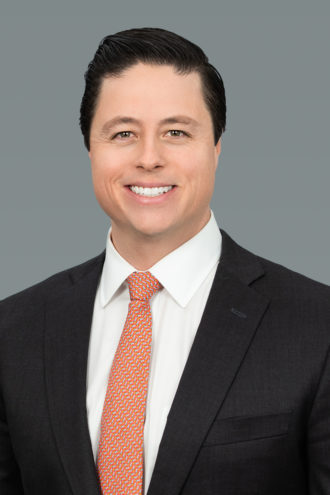 You schedule interviews. A quick walk around the office of a prospective employer reveals a sea of drywall and 6-foot-tall cubes—one of which is reserved for the position you're angling for. The cube has no natural light and certainly no view of the outside world. That's reserved for the executives and their private offices.
What are your prospects outside of Downtown? Well, in 2010, Uptown is in its infancy—very uncharted territory for young professionals.
Legacy as an office market practically doesn't exist. You consider applying to some of the firms in the Crescent—after all, at that time, it's hands down the most attractive office building in the city—but you think, "Fat chance. That place is reserved for the elite of elite jobs."
So you happily accept that Downtown job and eagerly take your place in the sea of cubicles. Like other new hires who are fresh out of college, you clock 12-hour days, only stopping for lunch breaks in the building's tiny deli or at a nearby fast-food restaurant.
That's just how it was back then. But 2010 was also a year that kicked off a decade of unprecedented change in Dallas. And thanks to that rapid, almost unbelievable amount of change, things have certainly shifted for today's office workers. There's no doubt that the experience of a recent college graduate in 2010 versus today is vastly different.
Fast forward from 2010 to 2020: Three million square feet of Class A trophy office space is developed in Uptown. An astonishing 15 million square feet of new space appears in Legacy. Meanwhile, the labor pool shrinks, and businesses in nearly every industry grow hungry for talented young employees. The hunt is on.
In 2020, companies flock to your college campus to recruit you—even before you have your degree in hand. You schedule interviews with your pick of between 10 companies or firms of your choice. And then prepare for months of wining and dining to entice you into employment. The company knows they will only have you for, at most, three years—but they will take what they can get, considering this is the most competitive workforce environment of all time.
Your first interview—in the heart of Uptown—inspires you.
You enter the brand-new office building lobby, noting the valet outside and custom art on the walls. The office has more combinations of expertly-curated workspaces than you thought could exist. The number of restaurants within walking distance astounds you. You are offered an espresso from the employee Nespresso machine and are left to bask in the multi-million-dollar office space for a few minutes before the hiring team comes to get you.
You're given a tour of your future workspace and are amazed to see it features Herman Miller furniture. The walls are chest high, creating an open, energetic vibe. The desk can rise and fall at your leisure, ensuring you would be comfortable throughout the workday. Perhaps best of all, you would have one of the best views in the office—with plenty of natural light.
The company regales you with a competitive compensation plan, flexible work hours (you can work from home 40-60 percent of the time!), and a clearly articulated plan for you to make partner within eight years. Max. (But you don't tell them you plan to start your own company well before then.)
By the end of the week, you have offers from your top choices. Compensation is important—but flexibility and balance are perhaps even more precious. You make your decision based on that, but the incredible office, the Nespresso, the views of Uptown? Those can't hurt.
With effective 2 percent unemployment, this 2020 example is playing out nearly uniformly in the Dallas corporate hiring scene. As companies maneuver to be more and more competitive to hire talent, it's critical to find as many "edges" over your competition—including amenities, flexible hours and workspaces, and walkable locations—as possible.
Today, some companies are getting even more innovative in their quest to attract recent graduates.
For example, a growing number of law firms have begun incorporating "associate neighborhoods" as a stepping stone from college into the workforce. The work area, or "neighborhood," is a dedicated space for the newest associates. It's in the best part of the office space and rich with exclusive amenities. Fellow recent graduates surround each associate in a culture-supportive and highly attractive work environment. Need to use a private office? No problem; choose any of the dozens available as part of the firm's hoteling workplace strategy.
In Dallas' incredible economy, today's new graduates have a wealth of opportunities before them. Now more than ever, young professionals and veterans alike are living in a brave and exciting new world of luxurious office space, world-class amenities, and urban environments that focus on walkability and quality of life. We've come a long way in the last decade. As we look ahead to the next 10 years and beyond, those companies that will be the most successful in recruiting young talent are already thinking about how to up the ante once again.
Ryan Hoopes is a director within Cushman & Wakefield's Tenant Advisory Group who specializes in advising corporate office users in their real estate strategy.
Get the D CEO Real Estate Newsletter
Get weekly updates on breaking commercial real estate news and relevant industry reports.