Commercial Real Estate
Virtually all components of the construction process for new office space are running longer than they were pre-pandemic, says Stream Realty exec Craig Wilson.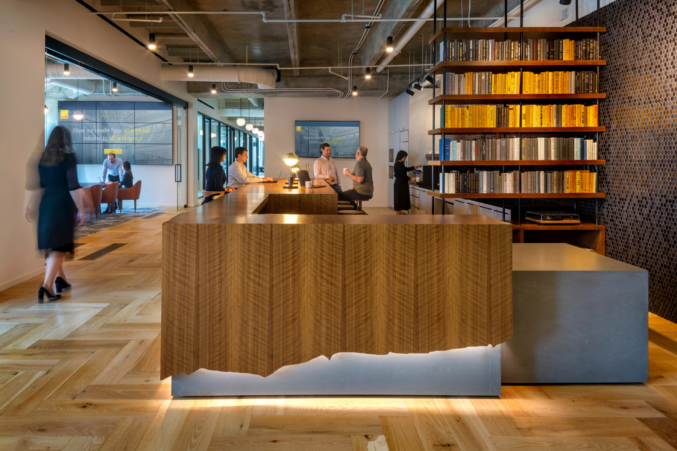 Commercial Real Estate
PDR Principal Marc Bellamy says to start by asking if where your employees work is important.
Commercial Real Estate
Balfour Beatty executive Eric Krueger on why his firm decided to implement return-to-work operations.
Covid-19
Polsinelli shareholder Jason Weber and Haven Diagnostics Medical Director Dr. Michael Gao on legal implications for employers and tips for maintaining a safe work environment.
Architecture & Design
When it comes to the future office, Gensler executive Cindy Simpson says think health centers, libraries, and design that includes locally-sourced materials, art, and motifs.
Commercial Real Estate
Hybrid work schedules that combine remote and on-site workspaces are here to stay, says Butler Advisers founder Diane Butler.
Commercial Real Estate
With patience and planning, CEOs and their employees can experience a safe landing and a new beginning, says Adolfson & Peterson Construction's Granger Hassmann.
Commercial Real Estate
North Texas is expected to be a big winner in the post-coronavirus recovery. Here are some projects and trends to keep an eye on.
Commercial Real Estate
Employees want to have their cake and eat it too. Transwestern's Michael Griffin on what new preferences are emerging in the hybrid workplace.
Office
Cushman & Wakefield's tenant advisory group executive Robbie Baty shares perspectives on what to expect in the months ahead.