Hill & Wilkinson just increased and renewed its lease in Richardson by more than a third.
Newmark Knight Frank's James Cooksey, Garrison Efird, and Adam Faulk represented the Richardson-based general contractor in the expansion and renewal of its lease at 2703 Telecom Pkwy. with Pillar Commercial. Hill & Wilkinson increased its footprint by roughly 20,000 square feet for a total headquarters footprint of 58,000 square feet.
"We have very much enjoyed our tenure at 2703 Telecom Pkwy. and felt it was the right strategy to expand and commit to a new term. Working with a strategic advisor like NKF, ensured we were positioned appropriately to achieve our financial goals," said Paul Driscoll, CEO at Hill & Wilkinson.
"The team navigated a win-win solution for both Pillar Commercial, who recently purchased the building, and Hill & Wilkinson."
Earlier this year, Pillar Commercial, in a joint venture with Ascent Real Estate Advisors, purchased 2703 Telecom Parkway.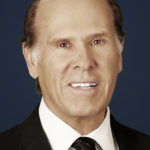 Vice Chairman and President of Tenant Representation in Texas for NKF James Cooksey–who won D CEO's 2019 Commercial Real Estate Executive of the Year Award for his role in the acquisition of Jackson Cooksey by Newmark Knight Frank in 2018–said his firm was brought on to help Hill & Wilkinson do their due diligence in market research, understand its role in recruiting and retaining talent, and other logistical elements related to real estate decisions. This reflects the new norm for real estate advisement for tenants.
Get the D CEO Real Estate Newsletter
Get weekly updates on breaking commercial real estate news and relevant industry reports.