One Day In...
You'll know you've arrived when you see the Statue of Liberty.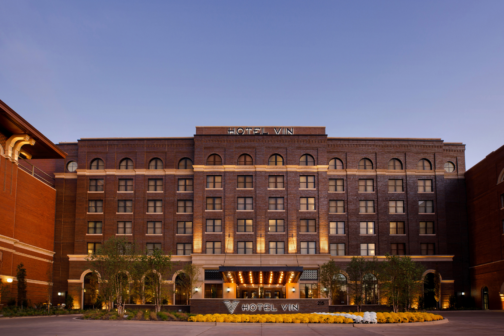 Staycations
The Grapevine hotel boasts a speakeasy, food hall, rooftop terrace, and an array of wines.
One Day In...
Southwest of Dallas, it has a fascinating history, a thriving beer and wine scene, and even a museum of dolls.
Travel
It really couldn't be easier to get out of Dodge.
Travel
Sometimes the best vacations aren't about exotic destinations. They are about transporting yourself to a fictional reality a short drive away.
Arts & Entertainment
The Texas Parks and Wildlife Ambassador has a guide to everything you need to know to fish in Dallas and around North Texas.
Business
By his count, the new CEO has held 15 different jobs since joining the airline in 1988. Here are four lessons he can take into his new role as he navigates increasingly turbulent skies.
Family-Friendly
From gladiolus to blackberries, these family-friendly spots have it all. Plus, they're just a short drive from Dallas.
One Day In...
Bull riding's most prestigious event, the PBR World Finals, has finally—and rightfully—made the move to Cowtown. Here's how to make the most of the show and the host city.
Executive Travel
Discover why the Dallas real estate exec loves to revisit his old stomping grounds in the desert.