Send your company's latest business news to Bianca Montes at [email protected].
The Bank of America Charitable Foundation awarded a $1 million grant to support the construction of Parkland Health & Hospital System's new health center. Opening in September 2021, the RedBird Health Center will provide vital, preventive health services to the residents in southern Dallas County.
Parkland's most recent Community Health Needs Assessment indicates that residents in southern Dallas County are underserved by existing healthcare services. Located in the heart of southern Dallas County, the new 40,000 square-foot health center will address transportation barriers by providing virtual methods of care.
Oatly To Open Factory in Fort Worth
The biggest oat milk company globally, Oatly, has chosen Fort Worth as the site of its next production facility. Anticipated to be completed in 2023, the 280,000-square-foot manufacturing center will be located at 7550 Oak Grove Road.
Headquartered in Sweden, Oatly is available in more than 20 countries. The Fort Worth factory will be the company's third production facility in North America and will have the largest footprint of the three. The new facility will produce an estimated 150 million liters of oat milk per year, and it will be built with space for expansion.
Fuzzy's Taco Shop Honored for Food and Culture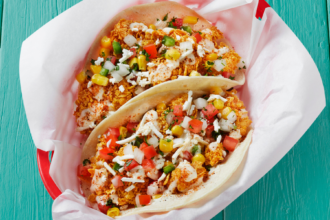 Texas-based Baja-style restaurant, Fuzzy's Taco Shop was recognized for "Top Food" and "Best Franchise Culture" in the Franchise Business Review Franchise Satisfaction Awards.
Franchise Business Review is an independent market research firm that provides franchise ratings based solely on surveys that measure franchise owner satisfaction and performance.
Founded in 2003 in Fort Worth, Texas, Fuzzy's has nearly 150 locations in 18 states.
It was also included in Franchise Business Review's Culture100 Awards, which recognizes franchisees' highest rated by franchise owners for leadership, mission, community, and overall satisfaction.
MD7 Relocates Corporate Headquarters to Allen
Governor Greg Abbott announced that mobile infrastructure company MD7 would move its U.S. headquarters from San Diego, California, to Allen.
"The relocation of MD7's headquarters will have a positive impact not only on the City of Allen but the entire state of Texas," Governor Abbott said.
In more than 20 countries, MD7 provides mobile operators and infrastructure providers with the infrastructure services and solutions they need to build networks. It received a Texas Enterprise Fund grant of $773,000 that includes a $10,000 veteran-created job bonus. The relocation will create more than $6.8 million in capital investment and 218 new jobs.
Texas Blockchain Council Establishes Headquarters in the Richardson Innovation Quarter
The Texas Blockchain Council established its headquarters in the Richardson Innovation Quarter and joined the growing number of companies focused on driving innovation in North Texas. The new offices will be located at co-working facility, The Drawing Board, at 1900 Jay Ell Drive.
"By establishing its headquarters in The IQ, the Texas Blockchain Council will further boost the credentials and capabilities of our dynamic innovation ecosystem," said Richardson Mayor Paul Voelker.
The Texas Blockchain Council is a nonprofit industry association with a mission to promote blockchain technology initiatives that drive growth and benefit the citizens of Texas. Working with its members, many of whom are located in the Richardson IQ, the Texas Blockchain Council advocates for blockchain-centric policies.
Get the D CEO Newsletter
Stay up to speed on DFW's fast-moving business community with weekly news reports, interviews, and insights.