Send your company's latest business news to Bianca Montes at [email protected]
As the Biden administration works toward administering at least one shot to 70 percent of the U.S. adult population by July 4, Dallas-based Match Group will help expand vaccine education and access through its app portfolio in a cross-brand initiative.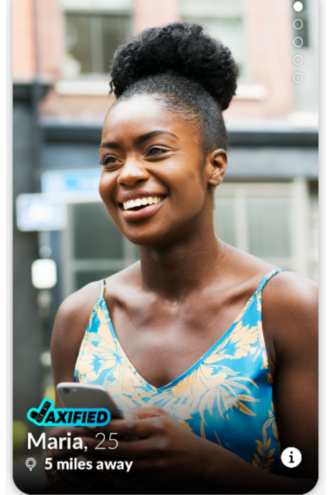 The initiative will operate across Tinder, Match, OKCupid, Plenty Of Fish, Hinge, BLK, and Chispa, where users can add a vaccine awareness badge to their profile picture. Vaccinated users can also earn "super likes," which increases a single's profile visibility. In-app notifications will offer directions to COVID-19 vaccination locations.
The initiative also aims to help solve racial vaccine disparity gaps in young Black and Latinx communities, who were recently reported to be getting vaccinated at lower rates than their White counterparts.
Several barriers, such as finding trusted access to the vaccine, a lack of reliable information surrounding expenses, and concerns about missing work, have kept many people of color from getting vaccinated. BLK and Chispa, the largest dating apps for Black and Latinx singles with more than 9 million downloads, will offer vaccine information in the hopes of bridging these gaps.
"We are also proud to be providing financial support from the BLK and Chispa brands to local organizations that are connecting people directly to the vaccine so our community will be able to connect again in person, safely," said Hesam Hosseini, CEO of Match and Match Affinity. 
The [email protected] Awarded $75,000 Grant From Target
The [email protected] recently won a $75,000 grant from Target in support of the organization's Your Startup Cohort. In July, the initiative will provide business training to 25 women entrepreneurs and entrepreneurs of color in southern Dallas.
Intended to help close the opportunity gap by providing increased access to entrepreneurial training and necessary resources, the initiative will feature subject matter experts and mentors. The funding from Target will allow The DEC Network to offer the course at no cost to participants.
"We're thrilled to partner with Target on this exciting series," said The DEC Network CEO Bill Chinn. "This grant will allow us to offer microgrants of $2,000 to Your Startup Cohort participants to help them further their entrepreneurial journeys."
Foster Acquires Elise Healy + Associates
Foster, a leading global immigration law firm based in Houston, recently acquired Dallas-based Elise Healy + Associates, a law firm specializing in immigration and nationality law. Its latest growth initiative aimed at expanding Foster's global immigration legal services, the acquisition will bring Foster's total number of lawyers to 44, all of whom practice immigration law exclusively. The firm also has the most board-certified attorneys in immigration and nationality law in the state.
"The acquisition will bolster our deep expertise in immigration law and enhance the quality and range of immigration services we provide to our clients around the world. With 30 years of immigration law experience, Elise understands how to help organizations navigate its complexities, said Charles Foster, Foster chairman, and partner."
Elise Healy, founder of Elise Healy + Associates, is an experienced board-certified immigration lawyer. She currently works with the City of Dallas Department of Economic Development and represents employers in the mobile communications, manufacturing, retail, financial services, and high-tech research and development sectors. Following the acquisition, Healy's Dallas office will become Foster's third major office location in Texas.
Car-Sharing Platform Getaround Enters Dallas Market
Getaround, a peer-to-peer car-sharing platform, is now available in the Dallas area as an alternative mode of transportation. Like the way homeowners can list Airbnb homes, vehicle owners can list their cars on Getaround for hourly or daily lease through an app.
Over the past year, Getaround has grown by nearly 80 percent and continues to expand into new markets. In the past three months, the platform has grown into 25 new cities, many of which are currently experiencing rental car shortages, in addition to ongoing transportation options.
Cooksey Communications Wins Six Awards in International Creative Competition
Irving-based Cooksey Communications was recognized in the 2021 Hermes Creative Awards, an international creative competition, with three platinum and three gold awards. Out of 6,000 entries worldwide, about 15 percent of entries won platinum, and around 20 percent won gold awards.
The Hermes Creative Awards are administered by the Association of Marketing and Communication Professionals and honor creative professionals in the concept, writing, and design of traditional and emerging media. Judged by industry professionals, the awards are intended to highlight organizations and individuals that exceed high standards of excellence.
Cooksey won platinum awards for work with Capview Partners in the brochure category, the City of Anna in the magazine category, Irving Economic Development Partnership in the communication or marketing plan category. It won gold awards for work with the City of Mesquite in the video category and Credit Union of Texas and for The Real Estate Council in the online placement categories.
Whitley Penn Partner Autumn Kraus Named Volunteer of the Year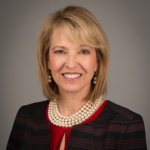 Autumn Kraus, a forensic litigation valuation services partner at Whitley Penn, was recently named the 2020 Sam Winstead Volunteer of the Year for the T. Boone Pickens YMCA. The annual award is presented to a volunteer who has demonstrated exceptional commitment to a program at each branch of the Dallas YMCA. The YMCA of Metropolitan Dallas is holding its annual celebration on Tuesday, May 18th, to honor its volunteers.
"Autumn demonstrates an unmatched commitment to service both in our firm and her community," said Felix Lozano III, partner in charge of Whitley Penn in Dallas. "It is inspiring to see members of our team go above and beyond by giving their time, talents, and treasures to such a worthy and impactful organization, with over 135 years serving Dallas and its surrounding communities."
Kraus is a certified public accountant and licensed attorney and is accredited in business valuations. For more than a decade, she has served as an expert testimony witness on accounting, tax, financial, and business valuation issues in litigation cases in state and federal courts. Kraus is also a treasurer for the board of Empowering Women as Leaders.
Affiliated Bank Becomes Susser Bank
Texas-based Affiliated Bank recently changed its name to Susser Bank. The bank has owned and directed Susser Banc Holdings Corporation since 2018 and led by fifth-generation Texas entrepreneur Sam L. Susser. Susser Bank offers personal and commercial banking solutions to clients in Dallas, Arlington, Bedford, Fort Worth, Garland, San Antonio, and Round Rock.
"Our name change is more than just cosmetic," adds President and Chief Executive Officer Jeff Schmid. "The Susser Bank name reflects the bank's values, entrepreneurial spirit and reinvigorated focus on the customer experience."
Get the D CEO Newsletter
Stay up to speed on DFW's fast-moving business community with weekly news reports, interviews, and insights.