Earlier this week, President Trump signed into law the second piece of legislation in response to Coronavirus. H.R. 6201,
Families First Coronavirus Response Act,
 is intended to provide economic relief in response to the COVID-19, a pandemic that's caused state, local, and federal government officials to institute varying degrees of voluntary and mandatory quarantines.
In addition to guarantees for free testing or healthcare coverage for coronavirus testing, the law touches on several provisions that are likely to impact employers.
We reached out to local labor and employment experts Melissa Goodman and Raquel Alvarenga of
Haynes and Boone
, and Foley & Lardner's
Carrie Hoffman
, to get a better picture on how the new law will impact employers, specifically those with fewer than 500 employees.
Here is what they had to say:
What are some of the key components of the law that will have the most significant impact on employers?
Goodman and Alvarenga
: Emergency paid sick leave and expanded family and medical leave are two key provisions of H.R. 6201 that substantially impact small and midsized private-sector employers and government employers, and their employees.
The law requires that private-sector employers with fewer than 500 employees and government employers provide employees that have been on the payroll for at least 30 days with up to 12 weeks of job-protected leave under the Family and Medical Leave Law (FMLA) if the employee is unable to work (or telework) due to a need to care for their minor child because the child's school or place of care is closed or if the child's child care provider is unavailable due to the coronavirus crisis.
The first 10 days of emergency paid family leave are unpaid. Although an employee can decide to substitute any accrued vacation leave, personal leave, or medical or sick leave during this period, employers cannot require an employee to do so. The remaining 10 weeks of emergency paid family leave are paid, and the employer is required to pay the employee at a rate no less than two-thirds the employee's regular rate (up to a maximum $200 a day and $10,000 in the aggregate).
The law limits paid sick leave to $511 per day (and $5,110 in the aggregate) if the leave is taken because the employee is quarantined or experiencing symptoms of the virus and seeking a medical diagnosis, and $200 per day ($2,000 in the aggregate) if leave is taken to care for a person quarantined for COVID-19-related reasons or to care for a child whose school is closed or whose child care provider is unavailable in connection with the COVID-19 crises.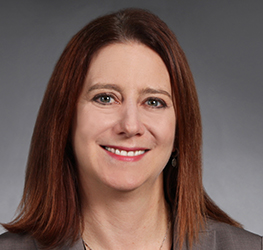 Hoffman: 
For employers, the primary consideration is whether the employment provisions apply to them. Both the paid sick leave obligation and the paid family leave (in limited circumstances) only apply to employers with fewer than 500 employees. H.R. 6201 incorporates the definition of employer from the Family and Medical Leave Law, so employers need to determine whether if they are part of a larger corporate family, whether they would be considered a joint employer with their "sister" entities.  29 C.F.R. Section 825.104(c) says: "Normally the legal entity which employs the employee is the employer under FMLA." Applying this principle, a corporation is a single employer rather than its separate establishments or divisions." But ultimately, whether the company has 500 or more employees needs to be analyzed carefully and in consultation with counsel.  There is potentially an exemption for smaller employees (50 or fewer), but the employer will need to apply to the Department of Labor for the exemption.
Are there any problem areas you see, legally?
Goodman and Alvarenga
: While the new law unarguably grants temporarily expanded leave rights to many employees, the law's assorted exclusions and exemptions also exclude many employees. For example, employees that work for employers with more than 500 employees are not covered. The law also exempts businesses with fewer than 50 employees from complying with the law's requirements, where such compliance would jeopardize the viability of the business. The law also gives the Secretary of Labor the broad discretion to issue regulations that specifically exclude healthcare providers and emergency responders from receiving paid sick leave and emergency family leave.
What are some questions you're being asked?
Goodman and Alvarenga
:


How are employers going to pay for this? A refundable tax credit is available to employers who are required to provide emergency paid sick leave and emergency paid family and medical leave to their employees under the law. Each calendar quarter, employers may be able to recover an amount equal to 100 percent of the qualified sick leave and qualified family leave wages.


How does this law work with my business' existing policies? The act makes clear that it in no way diminishes the rights or benefits that employees are entitled to under and (A) other Federal, State, or local law; (B) collective bargaining agreement; or (C) existing employer policy.


Why does the law not require paid leave to employees of employers with more than 500 employees? House Speaker Nancy Pelosi has stated that she encourages those employers to pay paid leave to employees in this situation, even if they are not legally required to do so with this law.


Get the D CEO Newsletter
Stay up to speed on DFW's fast-moving business community with weekly news reports, interviews, and insights.