The last couple years have been huge for Tayla Parx. The Dallas-born singer and songwriter co-wrote three No. 1 hits in 2018, including her friend Ariana Grande's viral anthem, "Thank U, Next." She also wrote for Christina Aguilera, Anderson .Paak, Janelle Monáe, and Panic! at the Disco that year, to name a few. And in April 2019, Parx released her long-awaited debut album, We Need To Talk. As she embarks on her first headlining tour this month, it's easy to see Tayla Parx as a star on the rise–but the truth is, she's been staking her claim in the industry for most of her life.
"It wasn't my first No. 1 that I had in 2018, but most people didn't really know about that," Parx says. "People are just now finding out about the things that I've done throughout my career, and obviously these are the biggest moments of my career so far." 
Parx has been in entertainment since she was nine years old. You may recognize the former child star from turns on Gilmore Girls, Everybody Hates Chris, True Jackson, VP, and the 2007 film Hairspray. She's also voiced video game characters for The Sims and The Walking Dead. While she showed a musical inclination from a young age, it wasn't until later that she realized that it could be the role of a lifetime. 
"It wasn't until I was old enough to really grasp the concept of a vocation versus a job that I realized, 'Oh, this is what I'm going to be doing professionally for the rest of my life,'" she explains.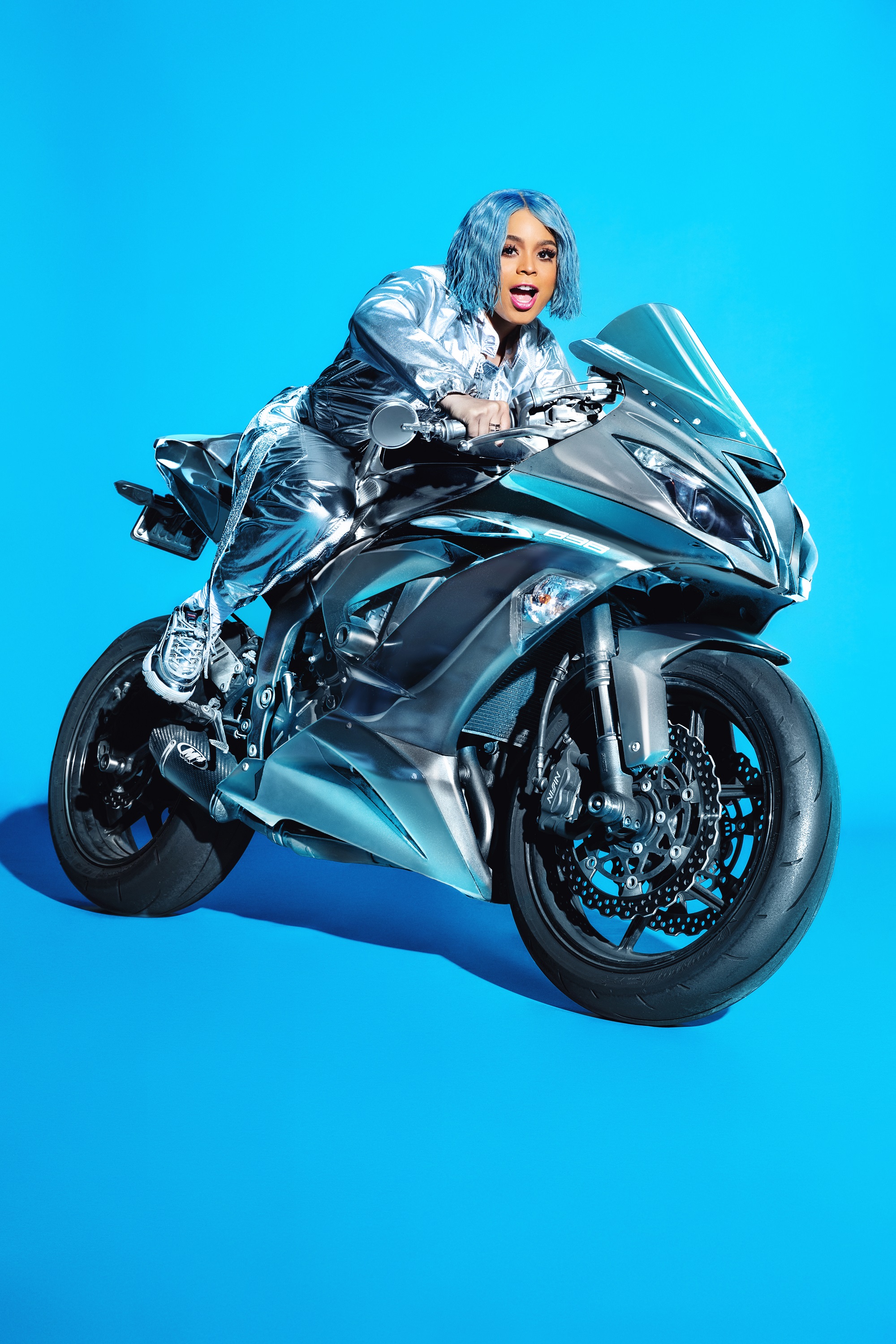 Parx started writing songs when she was 14 or 15 years old, just for fun. It was a creative outlet and a way to escape the pressures of the acting world, "which I accidentally fell into very soon after leaving Texas," she adds. Eventually, music became more than a hobby for the teenager and she decided to make the leap from one corner of the entertainment industry to another. 
"That whole battle of restarting your career–I've restarted my career, like, 30 times now," she laughs. "Coming out of acting and transitioning into something completely different, I had a lot to prove." 
It didn't take long for Tayla to make a name for herself. She was signed as a songwriter at Warner Chappell Publishing when she was 19, and started writing for Jennifer Lopez, Mariah Carey, Jason Derulo, Keyshia Cole, and The Internet shortly thereafter. Parx has worked with superstars from virtually every genre–from K-Pop group BTS to country singer Chris Lane, and everything in between. 
"I listen to a lot of music, and that is a massive reason why I wanted to write in all these different genres. The other reason…is that I'm able to work with different collaborators, meaning I'm able to stretch myself as a writer, as a performer, as an artist. It's inevitable that when you're thrown into a situation that you're not used to, that you grow."
Developing her skills across genres was another way for Parx to prove herself to anyone who doubted that she could do it all. In her opinion, compartmentalizing genres only holds back the evolution of music. 
"At first, it started off as a thing that all of these people are trying to push me into an urban box because I'm a little black girl from Texas, and they're expecting me to write only a specific type of music. That only fueled what I already wanted to do," she says. 
In her own music, Tayla favors pop with a hint of R&B, but she also brings in unexpected collaborators like Florida Georgia Line and Joey Bada$$. Far from the blonde, hyper-sexualized pop queens of the early aughts, Parx is a bit of an oddball, and she embraces it.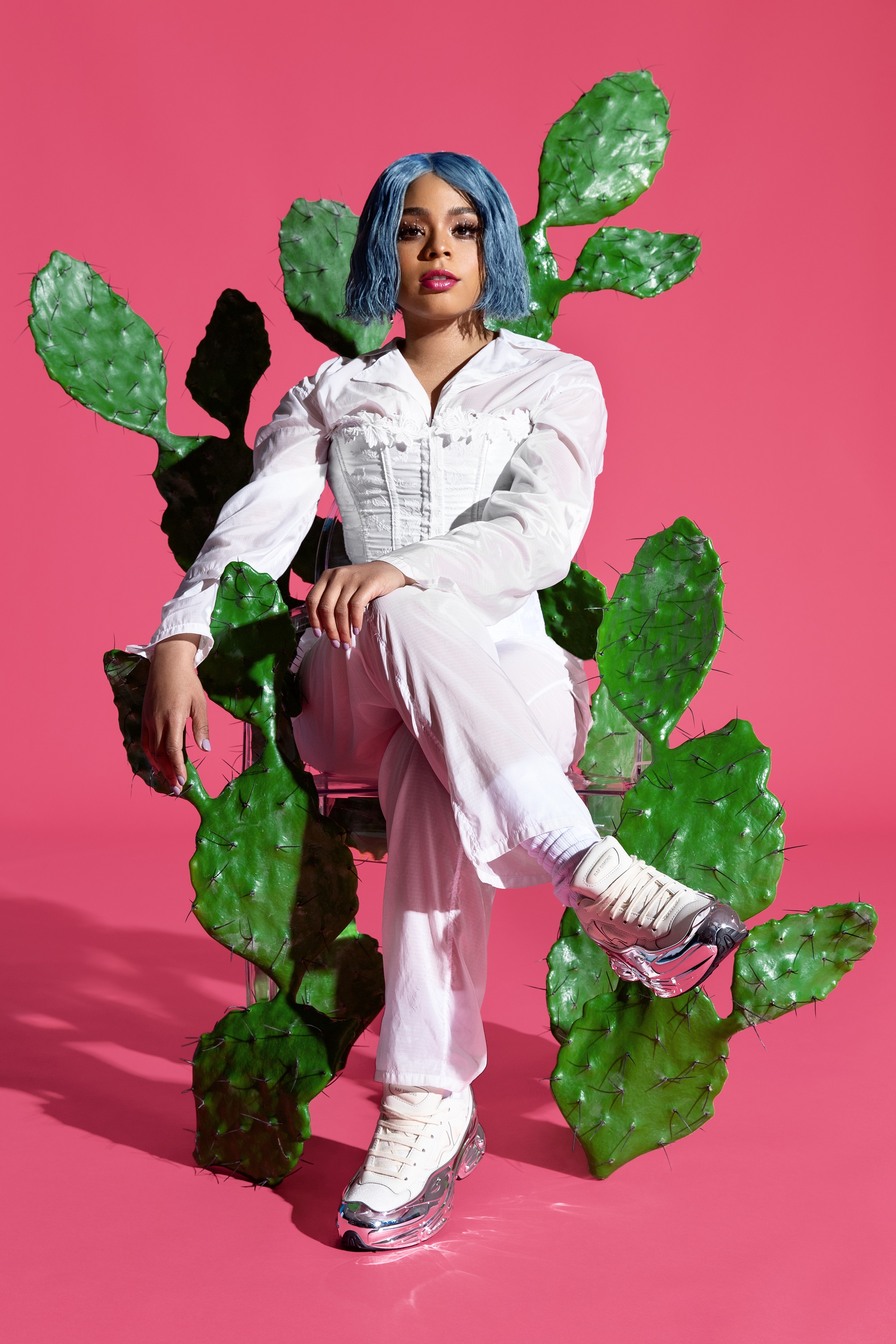 "I'm very careful when I'm working with other artists to make sure that I hold tight to my own identity. I think a major part of being a songwriter is not to give away pieces of yourself, but to make pieces from what other artists have given you," she answers when asked how she approaches writing music for herself. "My music, in particular, has a quirky sound that I'm free enough to just have fun with." 
More importantly, Parx's music is a chance for her to tell her own story, to make her own voice heard. She says she writes concept albums and that her songs are like her diary. 
"The biggest part is, you're getting to know me on a deeper level than, literally, I've ever been able to be that open about, because the way I communicate is through my music," she says. 
Despite being occupied with her first headlining world tour this spring, Parx assures us she will continue penning hits for bigger names while building her own–and she's already wrapping up her second full-length album. 
You can catch Tayla Parx on the hometown stop of her tour at House of Blues Dallas on January 31. Tickets are available from $15.
Get the FrontRow Newsletter
Get a front row seat to the best shows, arts, and things to do across North Texas. Never miss a beat.