Well, the consensus is in. Actual Dallas hates The Real Housewives of Dallas. As we collectively watched this plane crash, the city-wide cringes were audible. These Charybdian monsters suck in all the Jesus Juice and belch out all the vapid hot air that surrounds them, creating an Odyssean whirlpool in which we are all likely to drown. Look away ye gentle Dallasites, for the journey ahead will be a dark one.
The term, "New Money Trash" has been used more than a few times to describes these ladies. For, as we all know, Dallas is a city with money. The real members of Dallas high society don't need a reality show to tell you who they are — everyone already knows.
Consider the Housewives: a dangerous and extreme sect of a beautiful and vibrant group of people. Dallas isn't perfect: I'm not here to pretend I haven't been to Uptown on a Saturday night. But the nation will look on and assume the Housewives are what all Dallas people are like, and our protests will be met with indifference. Alas, the squeaky wheels get the most grease. While these Botox-fueled disasters do their best to undo years of progress women have worked to achieve, here's a look at seven Dallas ladies fighting the good fight. You won't find these "normals" sucking down mimosas at whatever charity event they've bought their way into. That's because they're too busy doing real things and not being horrible shells of human beings.
Tiana Kaye Johnson
Tiana is a Dallas actress and MFA acting student at SMU Meadows School for the Arts. Maybe you saw her killing it last fall in the Dallas Theater Center's production of The Mountaintop. But she's more than just an actress. She's an activist, the daughter of a professional boxer, and, wait for it: a pageant queen. That's right. You're looking at Miss South Dallas. The Oak Cliff native is probably the last thing you would imagine when you think of the pageant circuit. She's got the brains on top of her beauty, and she's dedicated to making a change. She's featured in the ensemble-based performance called The Burnin', which is the original creation of her mentor Dr. Cristal Truscott. The girl works. Tiana is dedicated to education and undoing the injustices of history. She has loved her time at SMU, and as she prepares for graduation in May she encourages more minority students to attend the school.
Johnson says: "Don't be afraid to ask for an environment that is conducive to diversity and supportive of your cultural individuality. SMU is a space that thoroughly challenges its students and it, in turn, deserves that same challenge. Bring all of yourself, your culture, your background, your heritage, into that space with you."
Erin Cluley
A Wichita Falls native, Erin Cluley has made big strides cultivating Trinity Groves. After five years at Dallas Contemporary she set off to start her own gallery. While at the Dallas Contemporary, she worked closely with developers in the area to advocate for the arts, using empty buildings for satellite projects and walls for painting murals. She worked with Shepard Fairey and his team to produce a city-wide mural project — three of the murals were in West Dallas/Trinity Groves. She loved the inclusive nature of putting art in a public space. Now settled with her own gallery in Trinity Groves, Erin is dedicated to growing the art community in West Dallas. She's a board member of the West Dallas Chamber of Commerce and loves the collaborative spirit of Dallas and its support for new ideas. It's unlike any other place that she's worked, she says. There are spaces like little houses and small industrial spaces that are opening up right near the gallery and Erin's encouraging artists to move in. Last year, she produced the first Art Walk West, where visitors explored and experienced the creative movement going on in West Dallas. The second annual AWW will be held on Saturday October 15th.
Cluley says: "I often tell people that the artists I work with are not only making smart, thoughtful, awesome art. They are also good people. Now that I have my own business, I can choose not to work with divas."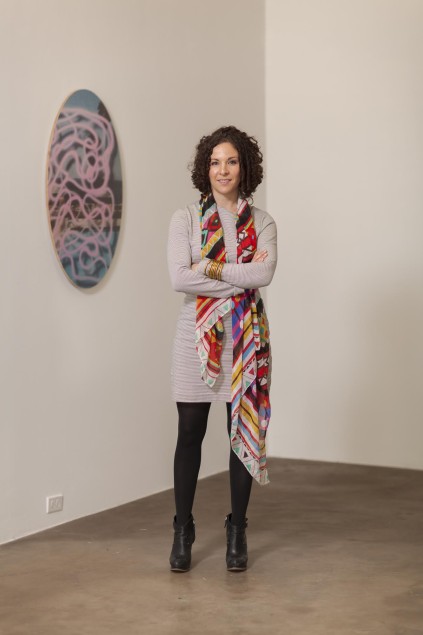 Lili Kellogg
Lili is CEO of Equest, a therapeutic horsemanship program with centers in Wylie and Dallas, and has been involved in the therapeutic riding industry since 1987. Three of Lili's students have competed in the Paralympics, with riders traveling to Athens, Beijing, Sydney, and London, and many more have competed internationally. Equest has grown to serving over 1400 children, adults and veterans with diverse needs. With the help of 47 therapy horses and nearly 400 volunteers, Equest offers programs that include therapeutic riding, carriage driving, physical and occupational therapy, and equine facilitated counseling. We know the Real Housewives love charity. I wonder if they could hack it out at Equest? Volunteers muck stalls, care for horses, keep the grounds, and work as "sidewalkers" next to the riders, making sure they stay safe and secure on the horses. Can you do that job in last season's Versace? Equest recently suffered extensive damage after a hailstorm and could use some volunteers who just love to give back. Equest will be celebrating their 35th anniversary May 7th at the organization's annual gala at the Texas Horse Park.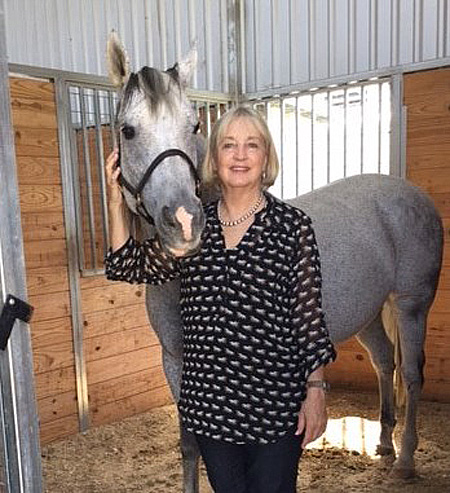 Frida Espinosa-Müller
Frida is a company member at Cara Mia Theatre Co., and will appear in the upcoming co-production of Cara Mia and DTC's Deferred Action, about undocumented immigrants in America. Frida is an immigrant herself, having only been in Texas for 11 years. Born and raised in Mexico City, Frida has theater in her blood. Both sets of grandparents were involved in theater, and her grandfather, a professional actor, actually appeared in the Luis Buñuel film Los Olvidados. Frida and her sister would accompany her grandfather to sets while he was filming. After completing degrees in Dramatic Literature and Physical Theater, she began working with El Laboratorio de la Mascara, which collaborated with Cara Mia in Mexico on a bilingual version of The Tempest as part of a binational collaboration. During this process, she met Cara Mia artistic director David Lozano, and they fell in love. In 2005 Frida left Mexico for Dallas and has worked with the theater ever since. During her 11 years here she has worn a number of different hats, but especially loves her outreach work with Dallas children.
Espinosa-Müller says: "I found that being an immigrant and having Spanish as my first language allowed me to connect with the Hispanic community and create bridges from my own culture to the people and youth we perform for and children I teach. I am able to bring to children a sense of pride of who they are, pride in their culture and in their roots. We provide tools that help our children to better understand that we are part of a multicultural community and that each culture brings valuable elements."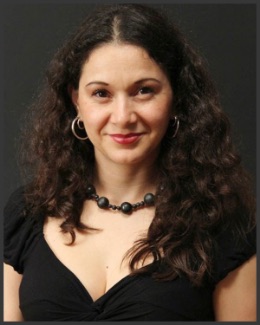 Bree Moore
Bree was a single mom with a passion for design when she and Amphibian Stage Productions found each other. She had no professional experience, but a passion for design. Now she's the wardrobe assistant and costume designer at Amphibian Stage Productions while pursuing a Fashion Merchandising degree at Wade College. A proud student member of the Fashion Group International Dallas Chapter, she's interned for CK Diamond Berlin and styled numerous photoshoots and fashion shows. She's most proud of her personal project: producing her own fashion shows, "Bree Moore Presents," that benefit the homeless of Dallas by donating clean and gently used clothing. Her shows also raise money for disabled children. Each year she chooses a different charity to partner with for her shows. She does all of this while also raising her 11-month-old son, Ajani.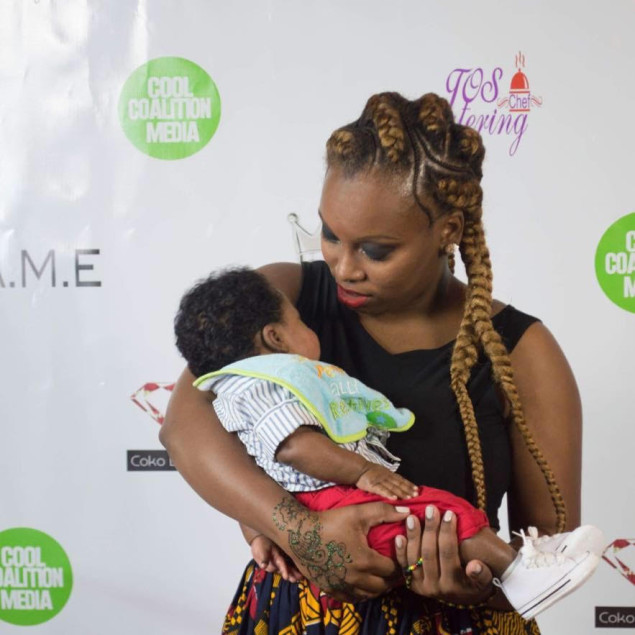 Sarah Greenman
Sarah is a Lake Highlands-based artist, writer, photographer, actor, and activist. She's a mother to two little boys, including her son Charlie, who was born with cerebral palsy and also battles epilepsy. Charlie is a an adorable, not-so-little boy who is constantly doing more than he was ever supposed to do. Sarah runs Charlie all over town getting him to therapy sessions and helping him exceed all expectations. She's president of the PTA at her children's school, and recently all of her time and efforts have gone toward the installation of a school garden there. About 80 percent of the students at Skyview are on reduced lunch program and in critical need of outreach. She's creative director at the Statera Foundation, which promotes gender parity in theater. Had enough? Her plays have been produced throughout the Pacific Northwest and NYC. She also has the most amazing backyard chicken coop you've ever seen.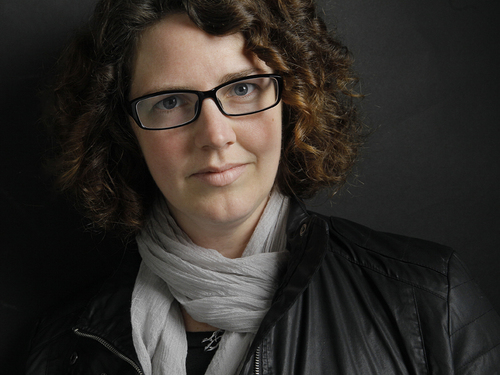 Sarah Hepola
Sarah is a true Dallas success story. The sometime D Magazine contributor is now a New York Times best-selling author. Her memoir, Blackout: Remembering the Things I Drank to Forget, was released in 2015, and comes out in paperback on June 7. Sarah writes with humor and bitter honesty about her alcoholism, but it's no joke. She's got resources on her website for anyone looking for recovery help and has spoken openly about addiction and what it means to be sober and address the person behind the booze. She once dreamed of moving to New York to become a writer, but resides now in East Dallas. We will keep her as long as we can.
Hepola says: "Watching The Real Housewives makes me endlessly grateful for the creatives, the intellects, the misfits, and the many brave souls of this city who find life outside ball gowns and Botox. We need you more than ever."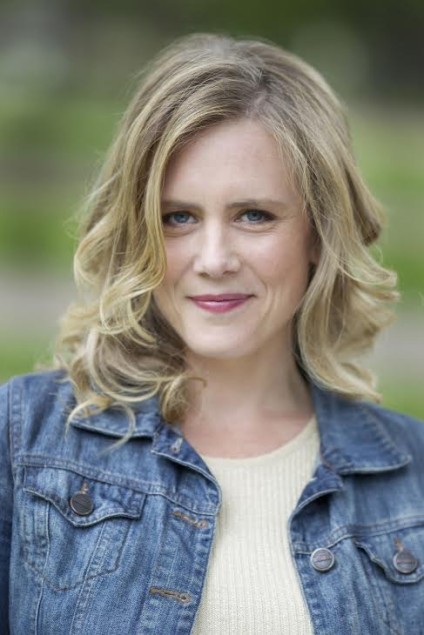 Get the FrontRow Newsletter
Get a front row seat to the best shows, arts, and things to do across North Texas. Never miss a beat.