This is inexcusable. The closing celebration for the Art in October event in the Arts District went down Sunday afternoon. It is now clearly Tuesday morning. And as anyone with access to the internet knows, information not only wants to be free, it wants to be free immediately. If you won't excuse me, you'll forgive me.
As others have already reported, those who bravely ventured downtown were treated to a delightful time on Flora Street. I see no reason why a similar gig like this shouldn't happen once every month. Veletta Lill and her team from the Arts District, the Downtown Dallas folks, Jason Roberts and his merry band of urban DIY urban planners — they all ought to start planning right now to make this street party a regular occurrence beginning no later than 2012, when the Woodall Park is scheduled to open. The other thing that needs to happen: the ass end of the Belo Mansion and the street-level portion of the Trammell Crow Center need to be retro-fitted to embrace Flora Street. Once you've sat at a cafe table under those inviting cypress trees along Flora and eaten a taco while watching your kid play chess, you'll understand that it's just dumb how that space is utilized now.
One more thought before I leave you to your election-watching. I parked in the Arts District and walked west(ish) down Flora to the area that was blocked off for the food trucks and the rest. En route, we passed an unrelated street festival underway at the Cathedral, where a cowboy-hatted Tejano band was rocking a Latino crowd. Now, we arrived early, about 11:30, and things got livelier a bit later at the (mostly) gringo party down the street, but my first impression when we got to gig on Flora was: white people are boring. The folks who go to church at the Cathedral already know how to have a good time in downtown Dallas. We need to find a way to cross-pollinate these two cultures.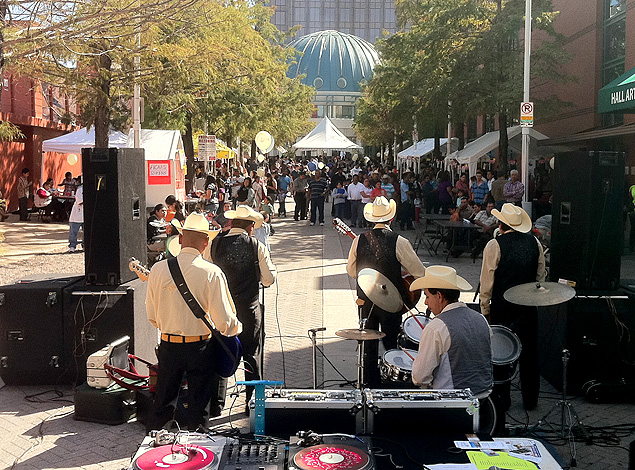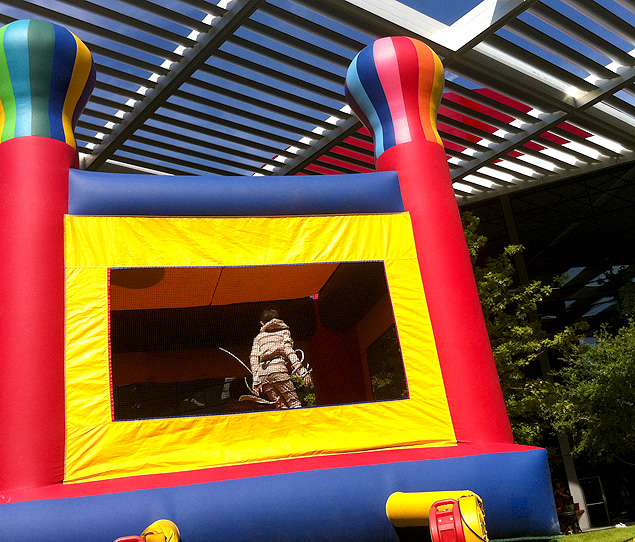 Get the FrontRow Newsletter
Get a front row seat to the best shows, arts, and things to do across North Texas. Never miss a beat.