Southwestern Health Resources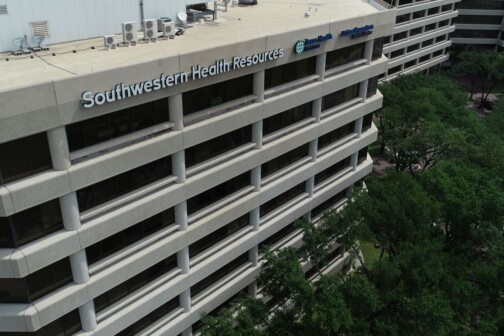 News
Plus Southwestern Health Resources's award and US Dermatology Partners 100th location.
Insurance & Benefits
The two sides have been negotiating since July 2021 but have yet to reach an agreement.
Accountable Care Organizations
Teamwork, engagement, and relationships are keys to success, says Southwestern Health Resources Chief Medical Officer Dr. Jason Fish.
Personnel Moves
Plus, Southwestern Health Resources adds two to its C-Suite, Cinemark welcomes a new CFO, Munsch Hardt adds new shareholder, and more.
D CEO Awards Finalists
Now in its eighth year, the program recognizes individuals and organizations for innovation, advocacy, leadership, and more.
Personnel Moves
Southwestern Health Resources, Medical City, and OneShare Health all make new C-suite hires; plus, City of Dallas appoints a new cultural affairs commissioner for District 6.
Personnel Moves
Plus, Dunaway hires a new CEO and Holt Lunsford welcomes new leadership.