Southwestern Health Resources has been recognized for its ability to use predictive analytics to identify patients who may end up in the hospital or emergency room by the National Association of Accountable Care Organizations, one of three accountable care organizations in the country to do so.
Southwestern Health Resources is an accountable care organization that unites UT Southwestern Medical Center and Texas Health Resources to care for North Texas residents; that includes more than 7,000 providers, 31 hospitals, and more than 790,000 patients receiving care in 16 counties in the region.
SWHR has long been among the most-awarded ACOs for the savings earned on the coordinated care of its Medicare and Medicare Advantage patients. It has also created a machine learning program to manage care, improve outcomes, and prevent costly and unnecessary hospital visits. The top 10 percent of those with the highest medical spending account for 65 percent of all healthcare spending, highlighting the importance of identifying that group of patients and preventing problems before they happen.
Over six months, SWHRs intervened with patients with a multi-disciplinary team that included nurse care managers, social workers, dietitians, and community health workers with a significant impact. The program resulted in only 8 percent of patients having an unplanned hospital visit, compared to 34 percent not participating in the program.
Using a multi-disciplinary team to provide wrap-around services to high risk is not a new concept, but determining the patients who will benefit most from intervention is the challenging part. The highest-risk patients are already connected to the health system. Still, it might be a waste of resources to send teams of caregivers to patients who are not in danger of experiencing an unplanned hospital visit. Striking the perfect balance and using resources wisely is vital, and SWHR's ability to use data to predict who will need help rather than work retroactively is what is making waves in the industry.
During the pandemic, SWHR worked with an AI healthcare company from Austin called Closed Loop that helped them design a model to identify 35,000 patients high-risk patients and 5,000 of those with the most significant risk of hospitalization due to COVID-19. They used the model to target the vaccine and other services and reduced hospital visits for that population by 50 percent.
SWHR took that model and included claims, hospital record data, neighborhood data, and other social determinants of health information for the organization's patients and used it to target patients at risk for avoidable hospital admission. Chronic conditions, past hospital visits, medications, lack of access to healthy food, and other factors were important indicators for the model. The information would give SWHR a comprehensive patient profile that would allow it to target resources and caregivers to address their needs best.
SWHR started by targeting 216 patients to use the model. The data said 72 high-risk patients would experience an average of 2.6 hospital visits in the following months, but the initiative prevented all but 14 hospital visits. The program prevented 151 hospital visits for 216 patients during the pilot period, saving $3.85 million for the system, says SWHR Chief Medical Officer Dr. Jason Fish.
The 216-person cohort was meant to target the patients needing increased care to stay out of the hospital but may not be on their physician's radar yet. It is what Fish calls the "rising risk" group. "The top-risk patients are already heavily seeing providers and connected to centers of excellence, and most physicians know who those patients are," Fish says. "It's the next group down that we should wrap a multi-disciplinary team around; otherwise, tomorrow, they're going to be the highest risk."
SWHR aims to target 1,800 members by the end of 2023 in the rising risk category. If the success rate holds from the pilot, that would avoid 1,440 unplanned hospital visits and save more than $36 million.
Fish says that in addition to improving outcomes and saving on costs, the multi-disciplinary teams are helping empower patients to understand better their conditions and how to keep themselves out of the hospital. "Because we go in with targeted information about specific patients' risk and who they are and what their neighborhood is like, it opens the door of trust."
Get the D CEO Healthcare Newsletter
Stay informed with a detailed weekly report on DFW's evolving healthcare industry.
Author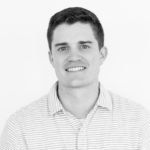 Will is the senior editor for D CEO magazine and the editor of D CEO Healthcare. He's written about healthcare…