Earlier this month, the Dallas Mavericks and Dallas Wings inked an unprecedented, multiyear, seven-figure partnership and sponsorship through the Mavs' philanthropic initiative, Girls Empowered by Mavericks (GEM). As a result of the deal, Dallas Wings players now wear a GEM and Dallas Mavericks logo patch on their jerseys. The transaction is the first between WNBA and NBA teams not controlled by the same ownership group.
Wings players, coaches, and executives will plug into the Mavs' year-round GEM programming, which has reached more than 5,000 girls ages 9 to 14 since the initiative started in 2021, according to Mavs' CEO Cynt Marshall. GEM puts on basketball camps, physical and mental health and wellness clinics presented by UT Southwestern, financial empowerment courses presented by TIAA, and workshops focused on how sports can play a critical role in forming leadership skills, inclusion, and academic success.
Over its lifetime, GEM programming has grown from 30 to 35 girls at the inaugural event to more than 600 girls at GEM's Celebration of Girls in February.
"This year, the program will have reached 3,000 girls, and now, through this partnership I just have to believe we will reach well beyond 3,000 in 2024," Marshall said. "And we're going to add a high school element to the GEM program."
D CEO recently sat down with Marshall and Wings President and CEO Greg Bibb to discuss the partnership, its origin story, and the impact it is having locally and nationally.
D CEO: Take us back in time and explain how this partnership morphed from an idea into reality.
Marshall: "Prior to the pandemic I started going to some Dallas Wings games. So, I asked my team if we had season tickets, and if not we need to buy some because its time we start supporting this team. In March of 2020, Greg and I set up a meeting. I wanted to talk about the need to start doing more things together."
Bibb: "In that meeting, Cynt articulated the importance that the Mavericks organization was putting on gender equity. And being a WNBA team, obviously, that's a priority for us. So, Cynt and I had a really good initial conversation about how our two organizations could start to do things together. Over the subsequent years, we would do one-off engagements with one another; they would participate in one of our events or programs and we would participate in theirs."
Marshall: "Then we established GEMs and we invited the Wings players to come and participate on a panel and talk to the girls. The girls went crazy, I mean, just crazy. So, I knew we needed to figure out how we could take our partnership to the next level. I told Greg, 'That GEM logo would look so good on the Wings jersey,' and we just laughed about it."
Bibb: "And then this April with the Women's Final Four in Dallas, Cynt and I had an opportunity to reconnect, and we committed to one another. So, we started working to formalize a long-term sustainable relationship."
Marshall: "This was an opportunity for us to really put our money where our mouth is. We're all about supporting women in sports and even though we don't own the Wings—we never thought about owning it, that was never part of the discussion—we just want to be a great partner and support what the Wings are already doing. It was really about taking our investment in girls and women up another notch. And, when I told my boss [Mark Cuban], he was sitting in his chair and he just looked up at me and said, 'Now that's some good stuff right there.'"
D CEO: Cynt, the WNBA is growing viewership numbers big time this year. From a business perspective, why was this deal advantageous for the Mavs?
Marshall: "Bottom line for us, more people see our logo, more people see the GEM logo, more people understand that we are truly investing in women and girls in athletics, and more people, hopefully, have a good feeling about the Dallas Mavericks and what we're doing with our financial investments. As a result of this deal, I've already received calls and text messages from different potential partners and different corporations saying, 'We want to be a part of this.' So, we're in the process of asking ourselves, 'OK, where do we take this?' We'll be selective about our partners. Yes, they bring money, but where do we take this? What aspect do we want to hit now? But each discussion with a prospective partner is making us really expand our thinking."
D CEO: What are the national implications of a deal of this magnitude? No WNBA and NBA teams controlled by separate entities have ever formalized a partnership like this. (Five of the 12 WNBA teams share ownership with its NBA counterpart.)
Bibb: "I'm hopeful that we can be a model for non-shared ownership groups. We're proof to the WNBA and NBA that it is possible to work together it is possible to lean into one another and benefit each of the organizations. Someone had to be first. We were fortunate in this case, it's us. This is the largest, widest, deepest relationship between non-shared ownership groups the NBA and WNBA has ever seen. So, hopefully we can show others that it's possible and it can happen in other markets, as well."
This is the largest, widest, deepest relationship between non-shared ownership groups the NBA and WNBA has ever seen.

Greg Bibb, President and CEO of the Dallas Wings
Marshall: "This is already having a huge impact. Our COO Matt Goodman told me the other day that one of his colleagues with another team called him and said, 'I want you to take me deep into this is GEM/Wings thing. Tell me about it. I want to know more about it because we need to think about how we can support women's athletics right here where we are.' That was huge for us to hear. I think the impact will not just be confined to basketball, but in all sports. We could start to see different teams who have the resources, step back and ask, 'How can we support women and girls in sports?'" Hopefully it'll make teams step back and say, 'We have the resources, we have the partners, let's do something like that.'"
D CEO: Now, Cynt, I have to ask: When are the Mavericks going to put a Wings patch on their jerseys?
Marshall: "You're the first person to ask me that … but maybe that's something we need to explore with the NBA."
Get the D CEO Newsletter
Stay up to speed on DFW's fast-moving business community with weekly news reports, interviews, and insights.
Author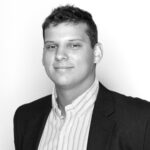 Ben Swanger is the managing editor for D CEO, the business title for D Magazine. Ben manages the Dallas 500, monthly…