Happy Tuesday! How was your holiday weekend? If you spent it in our fair city, I'm going to go out on a limb and declare it was better than Pelicans forward Zion Williamson's.
To be clear, Zion's wasn't bad: he was in Salt Lake City for the NBA All-Star Game, which is among the very best non-winter sports reasons for an athlete to step foot in a state whose most prominent sports luminaries are a statutory rapist and a lunatic. Nevertheless, a part of him probably wishes he were spending it in Dallas.
How do I know this?
Because of the following:
The "video" he's referencing came to the zeitgeist by way of SLAM, which conducted a video interview with Williamson and teammates Brandon Ingram and C.J. McCollum. Pay attention to the look on his face beginning at the five-second mark:
[Extremely David Caruso voice] Enhance!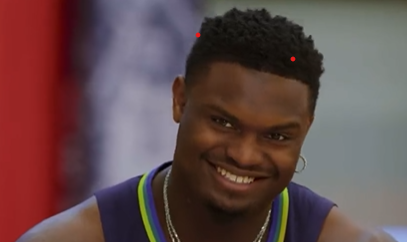 So, listen. I, like many of you, am a proud Dallasite. Born here, raised here, came back here, all that. I am also paid to be a professional sports degenerate by this magazine, which means I am familiar with any manner of athlete opinions on which cities are the best to play in, live in, dine in, date in, drink in, etc.
So when I tell you that I never, ever have heard someone go on record about Dallas being at the top of the heap, ahead of Toronto and New York, with the conviction of explaining to someone that the sky was blue—well, I have questions. Actually, just question, singular. Why?
Oh, sure, it could be as simple as a 22-year-old multimillionaire maintaining a romantic interest or three down here, as basically the entire internet presumes to be the case.
But what if it's not? After all, this is a guy who, as very rich and famous person in Los Angeles, randomly spent a Saturday night two years ago taking in a USC football game despite being from North Carolina and having attended Duke, whereupon he raved about there being "no atmosphere like it" as the Trojans got smacked around in front of a well-under-capacity crowd. Are you sure the best explanation is the most obvious with him?
I'm not. In fact, I am going to extrapolate from this three-hour snippet of Zion Williamson's life and declare him a man to be someone who sees beyond the obvious, which makes him the perfect sort of guy to gravitate to Dallas' charms instead of more obvious ones in Toronto or New York or Los Angeles or Miami. And since there are so many, I've compiled a non-exhaustive list of reasons why Zion circles the calendar every time the Pelicans make a trip to the American Airlines Center.
In no particular order…
He frequents the Double Wide on Friday nights.
He's way into Homewood and no one told him the bad news.
He's a huge Erykah Badu guy.
He likes to wind down over a book reading at Wild Detectives.
He participated in our citywide book club with Big D Reads and learned a whole lot.
He's a fan of the JFK Museum, but not in an unhealthy way.
He's braved the line at Cattleack because the beef rib really is worth it.
He's super psyched about Jacob deGrom, and he, of all people, totally agrees that no one should get too worked up over the injuries.
He's fond of driving, actually, and finds the traffic on Central to be manageable if you time it right.
He thinks we're a pizza town, damn it.
He understands that Houston is a terrible, terrible place.
So, yeah, any or all of those. Also the idea of playing with Luka Doncic. And/or the aforementioned romantic interests. But mostly the Homewood thing, I bet. That place was great.
Get the ItList Newsletter
Be the first to know about Dallas' best events, contests, giveaways, and happenings each month.
Author
Mike Piellucci is D Magazine's sports editor. He is a former staffer at The Athletic and VICE, and his freelance…