Our city is entering a golden era of pizza, an age in which great pies come in all shapes and sizes, with all kinds of toppings. Square, deep-dish, and cracker-thin crusts. Pastrami, bánh mì, elote, curry, and Provel toppings. We've got Roman-style, Turkish-style, and Detroit-style. There's never been a better time to order pizza in Dallas.
Not so long ago, very little of this was true. It feels like it has been only a few years since we got our first taste of authentic Neapolitan pizza-making. Back then, local spots provided decent delivery pies, but you wouldn't really think about traveling across town to try a new high-end pizza joint. It wasn't a destination food. And you certainly would not have thought of pizza as a diverse food.
That's all changed. The coronavirus pandemic jump-started a Dallas pizza industry that was already beginning to hum with new talent. As customers turned to one of the few foods they knew delivered well, more and more restaurant owners entered the pizza game. Now we get to try regional styles and international flavors without leaving North Texas.
For our first-ever pizza issue, D Magazine's editors crisscrossed the region, sampling Bengali pies in Plano, learning from sourdough masters in Oak Cliff, meeting an Italian pizzaiola in Frisco, and uncovering the Albanian roots of the Dallas takeout market. We tried a cheeseburger-and-pickle pie, found out how to pack dough on an airplane, and encountered a star-shaped crust. We learned what Rhode Island-style means, that most of us only try St. Louis-style once, and that Dallas even has its own style (in France).
But most important, we discovered the very best pizzas in Dallas. Here they are, in no particular order.
From the outside, you'd never guess that this place earned a reputation as one of the best Italian restaurants in San Francisco. The pandemic forced Stefania and Walter Gambaccini to move their renowned restaurant from its picturesque North Beach location to essentially the opposite, a generic strip-mall storefront in Frisco. But do not be deceived. Stefania's memorable pies defy both expectation and gravity. The Contadina is more complex than sweet, the pears complemented by the earthy depths of Gorgonzola. Suddenly driving north of Sam Rayburn feels like a pilgrimage, not a chore.
7151 Preston Rd., Ste. 451, Frisco | 469-473-4080
This new opening from Julian Barsotti immediately vaulted into the top tier of Dallas pizzas. The SMU bar's Rhode Island-style thin crust is big on flavor, the product of a three- to four-day fermentation process, and crisply chewy all the way through its huge 18-inch diameter. Keep the toppings minimal—don't add more than three—because you won't want to overwhelm the fabulous tomato sauce. (We could eat it with a spoon.)
5629 SMU Blvd. | 469-372-1110
If there is any hope for a homegrown Dallas-style pizza to come into existence, it's at Zoli's, which began as a New York-style joint from Cane Rosso founder Jay Jerrier but keeps inventing and innovating. Barbecue brisket and sausage on pizza? They serve it. Everything bagel seasoning on crusts? They do it. Wild monthly specials featuring toppings such as pastrami, Brussels sprouts, or garlicky broccoli? They have all of the above. The sky's the limit at the city's most inventive pizzeria, and quality is never sacrificed in the making. The restaurant's sense of humor—check out the enormous painting of The Last Supper populated with Star Wars characters and pizza—is an added bonus.
14910 Midway Rd., Addison | 469-754-9654
First, a pronunciation pointer: it's "nee-OH-nee," and it refers to the "neo-New York-style" of the house pizza crust. Dough is fermented for 72 hours before the bake, providing a flavorful base for some creative toppings. Lemongrass sausage bánh mì on a pizza? It works here. But if you're feeling more traditional, so do the pepperoni pies, including the Cup & Char, with dollops of mascarpone between the slices of meat, and the pepperoni jalapeño pizza, a true Texas takeout classic. Pro pizza orderers should follow Neony on social media, where they sometimes announce special menu items with limited availability.
829 W. Davis St. | 214-484-2485
Naples-born pizzaiolo Dino Santonicola's oven produces some of the best, most consistent Neapolitan pies in the state. Flavorful crusts come topped with sausage from Jimmy's, Calabrian peppers, smoked mozzarella, and other premium ingredients. The Montanara, with a flash-fried crust, is a house specialty. This is downtown Dallas' best pizza, with a Richardson location opening later this year. Santonicola teaches pizza-making classes, too, and uses the same dough base to create the loaves for his restaurant's sandwiches.
1903 Main St. | 214-463-6222
It takes gumption to come up from San Antonio and elbow your way into North Texas' crowded Neapolitan scene. It takes a secret weapon to stand out once you're here. Enter Dough's Amore Di Maiale, or Pork Love. As you might expect, it features four types of pork: soppressata, speck, sausage, and pancetta. What you can't prepare for is how well it balances, with the salt from the pancetta and speck not overpowering the bite from the soppressata and sausage. It's hardly the only reason to make the trip to Plano—house-made burrata is another draw—but it is the heartiest. Just not the heart healthiest.
5960 W. Parker Rd., Ste. 286, Plano | 469-814-0269
If you're not familiar with Detroit-style pizza, you might initially be surprised that sauce is laid down in stripes, on top of the cheese. The versions here are total delights. We don't know how they get the bottom so crisp and bubbly—the secret is probably unhealthy—and we also love the way that cheese is spread to the very edges, forming a golden crust in the oven's heat. Ingenious flavor combinations include the Luka Brasi meatball pie, a Godfather/Mavericks tribute, and the Drip Pan, which spices things up with hot soppressata, sausage, roasted mushrooms, and peppers.
7328 Gaston Ave., Ste. 110 | 469-577-1077
The Irving location, with its generic wood banquettes and scattered pizza peels hung on the orange walls, feels disappointingly like you're inside a vintage Pizza Hut. But the real art is behind the counter, where you can see flaming logs in the tiled forno and the pizzaiolo's gloves through the nearly translucent dough. True Neapolitan is about the simple things, and the Cavalli family excels at those here, using imported mozzarella di bufala and flour from the Caputo Mill in Italy. But if the Tartufo is on the special board, get it. Covered in billowing drifts of herbed ricotta cream, fresh mozzarella, shaved Parmesan, and sprigs of fresh rosemary, with the rich scent of truffles wafting over it all, it tastes of the Italian Alps in winter. You're not in Pizza Hut anymore.
3601 Regent Blvd., Irving | 972-915-0001
6851 Virginia Pkwy., McKinney | 972-540-1449
All the Italian expats we have met in Dallas swear by the pies that come out of the two wood-fired ovens here. Extremely high praise since it's a group we know to be vocal and unsparing in its critiques of pizza (and coffee and pasta and basically anything else). But you need not hail from Bel Paese to fall for Testa's charred and chewy crusts, built from imported 00 flour and blistered in 1,000-degree heat. Any pizza with fior di latte in the ingredients list is worth your time; the cheese is made with the same milk more commonly found in gelato. For meat lovers, the same goes for anything with spianata, a superbly spicy Calabrese sausage. Andiamo!
3525 Greenville Ave. | 469-620-2266
8660 Church St., Frisco | 469-200-8015
Eno's was an early part of the Bishop Arts District renaissance, occupying a cozy two-story brick building on the main drag before it was packed with people. It took some risks by doubling down on craft beer a few years before the trend reached Dallas. It didn't skimp on the pizzas, either. Theirs is a Chicago tavern-style with cracker-thin crust that has always included ingredients sourced from close by. Lately that means house-made sausage, West Texas tomatoes, and Zip Code Honey. Your best bet is to reserve a table, but the pizza holds up surprisingly well after a car trip. It's the neighborhood joint most neighborhoods would love to have.
407 N. Bishop Ave. | 214-943-9200
3111 Olympus Blvd., Coppell | 469-993-0399
Multiple locations
Pizza Glossary
Confused by what defines the different regional pizza styles? Here is how to tell apart one from another, all of which you can find in at least one Dallas restaurant.
Chicago Deep-Dish
A firm crust with vertical sides holding in layers of sauce, toppings, and cheese. Can take up to 45 minutes to bake.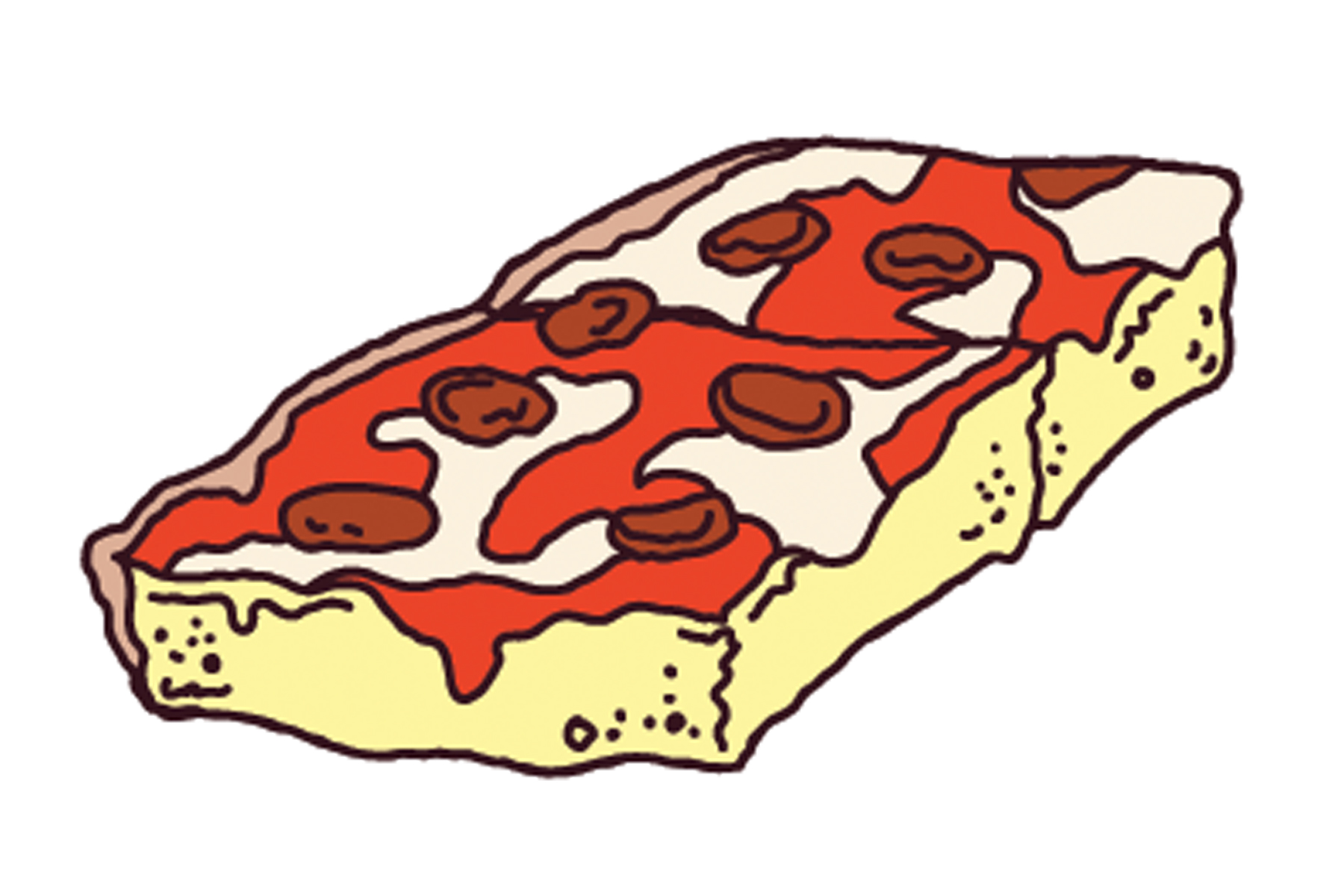 Detroit
A rectangular pie with a thick but not too bready base, charred cheese around the edges, and a crisp golden bottom. Sauce is on top of the cheese.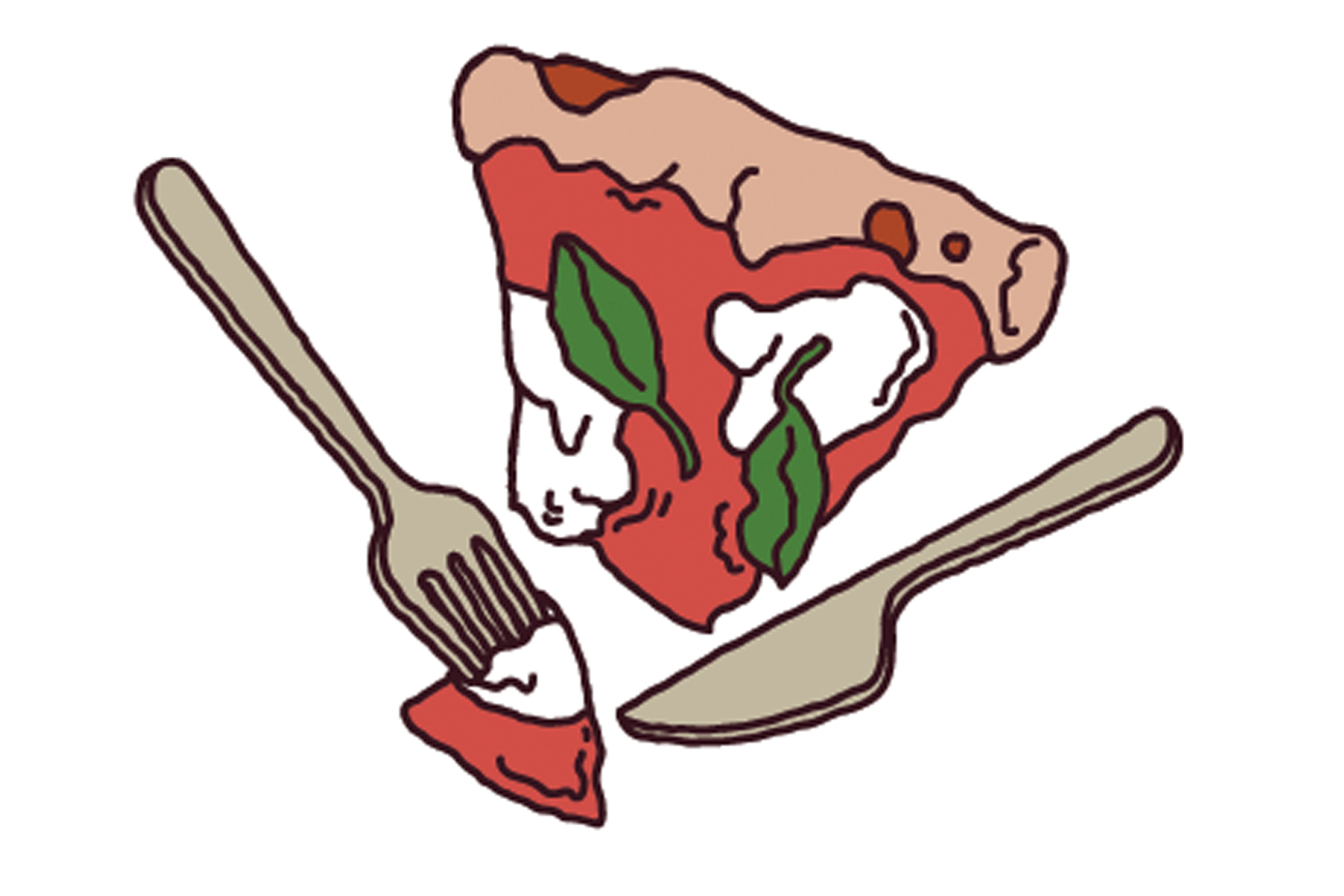 Neapolitan
A thin, round crust with strong, bready flavor. The middle can be soft because it is cooked at very high heat for a very short time. Many diners fold their slices or use a knife and fork.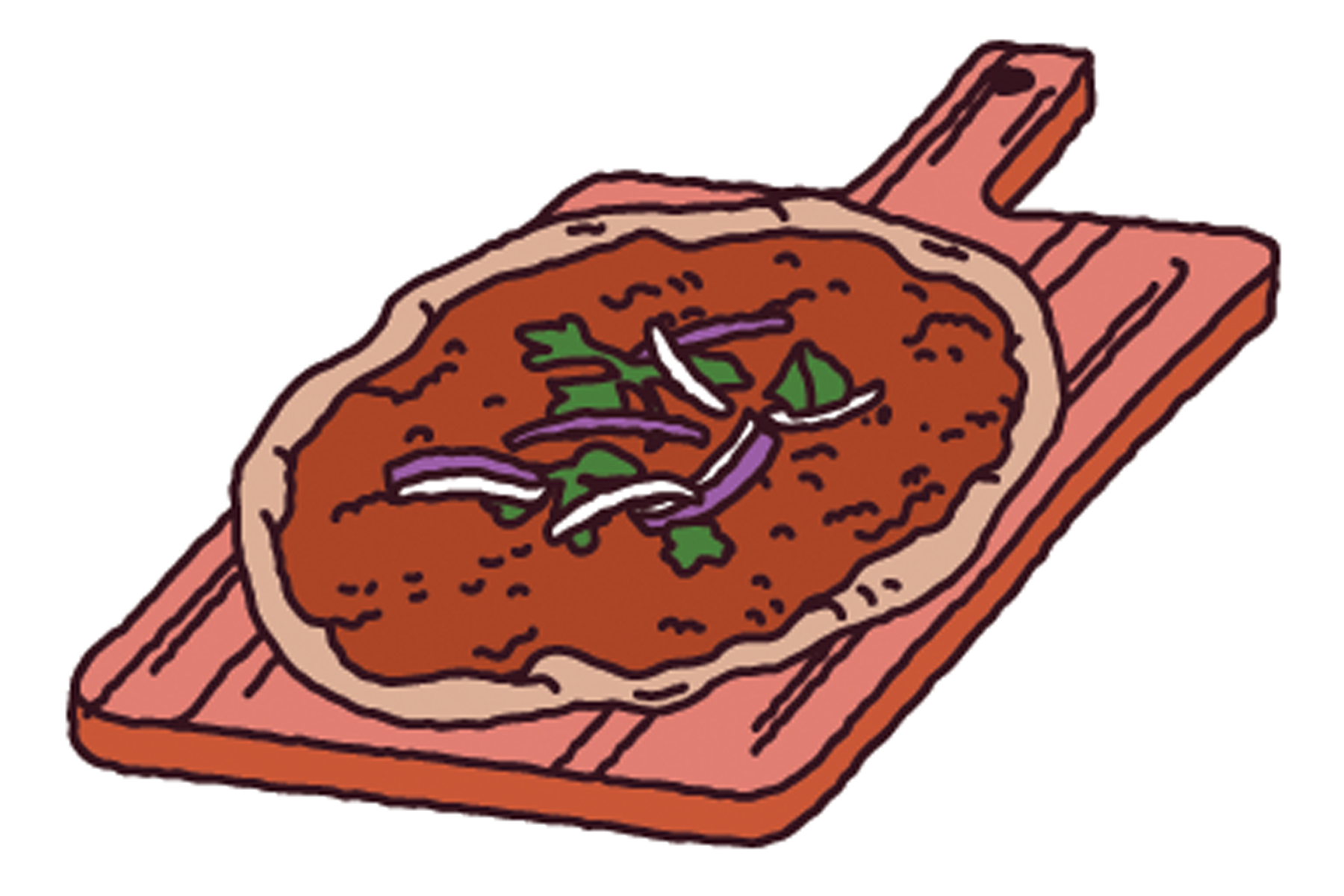 Turkish
There are two varieties. Pide has a canoe-shaped crust full of cheese with optional meat (no sauce) and is cut crosswise into strips. Lahmacun has an ultra thin crust with finely diced meat and herbs. Eat it like a taco!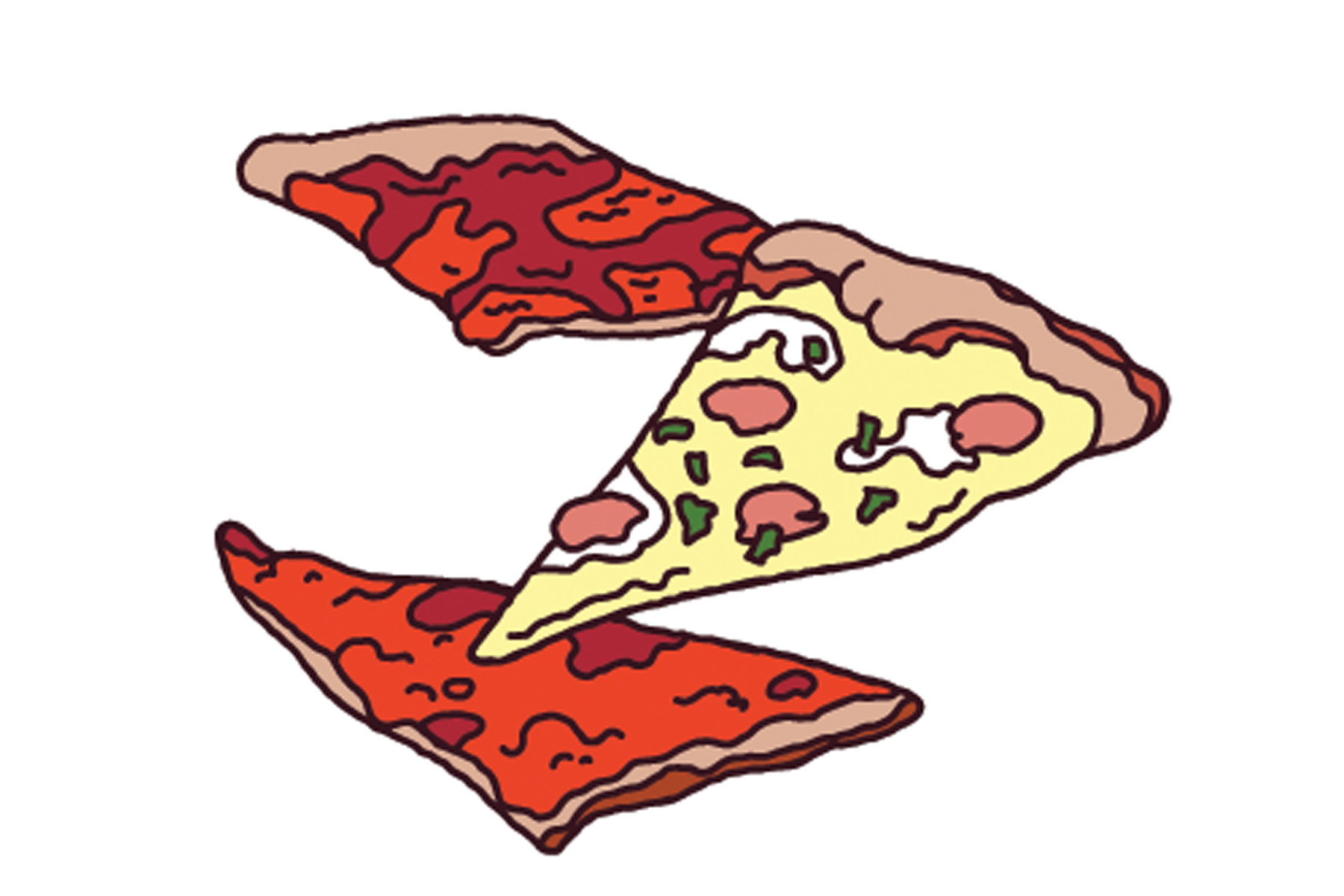 New England
A catchall for a variety of ultra specific pizza types, such as Rhode Island-style pizza (ultra thin crust), bar pizza (with a medium crust on the bottom but not around the edges), and white clam pizza.
Chicago Tavern Thin Crust
An ultra thin, cracker-like crust that somehow does not get soft even with all the meaty, greasy toppings. It is cut into squares on a grid pattern in what Chicagoans call "the party cut."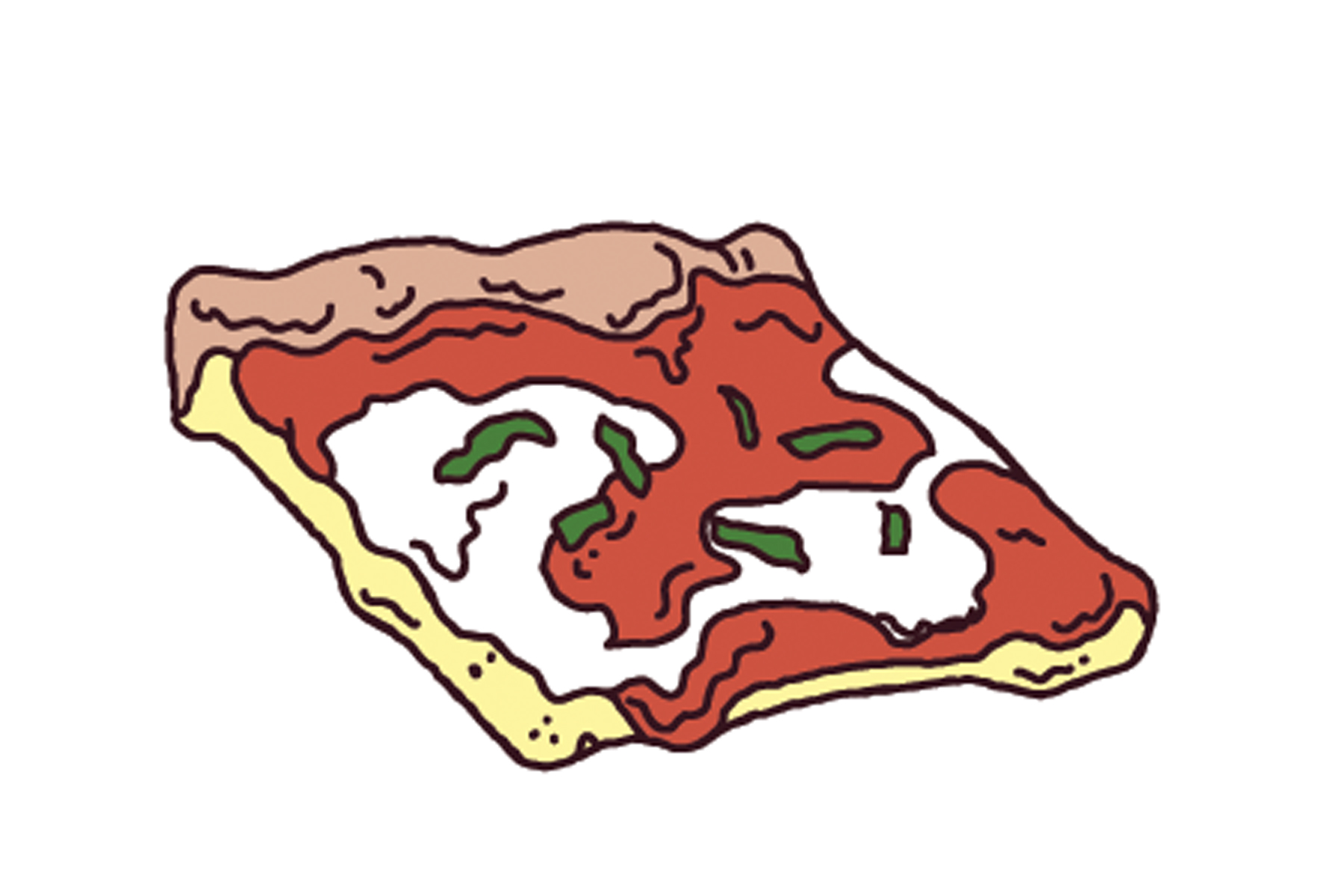 Grandma Pizza
Similar to Detroit-style but with a thinner crust. It was originally adapted for low-temperature home ovens and sheet pans.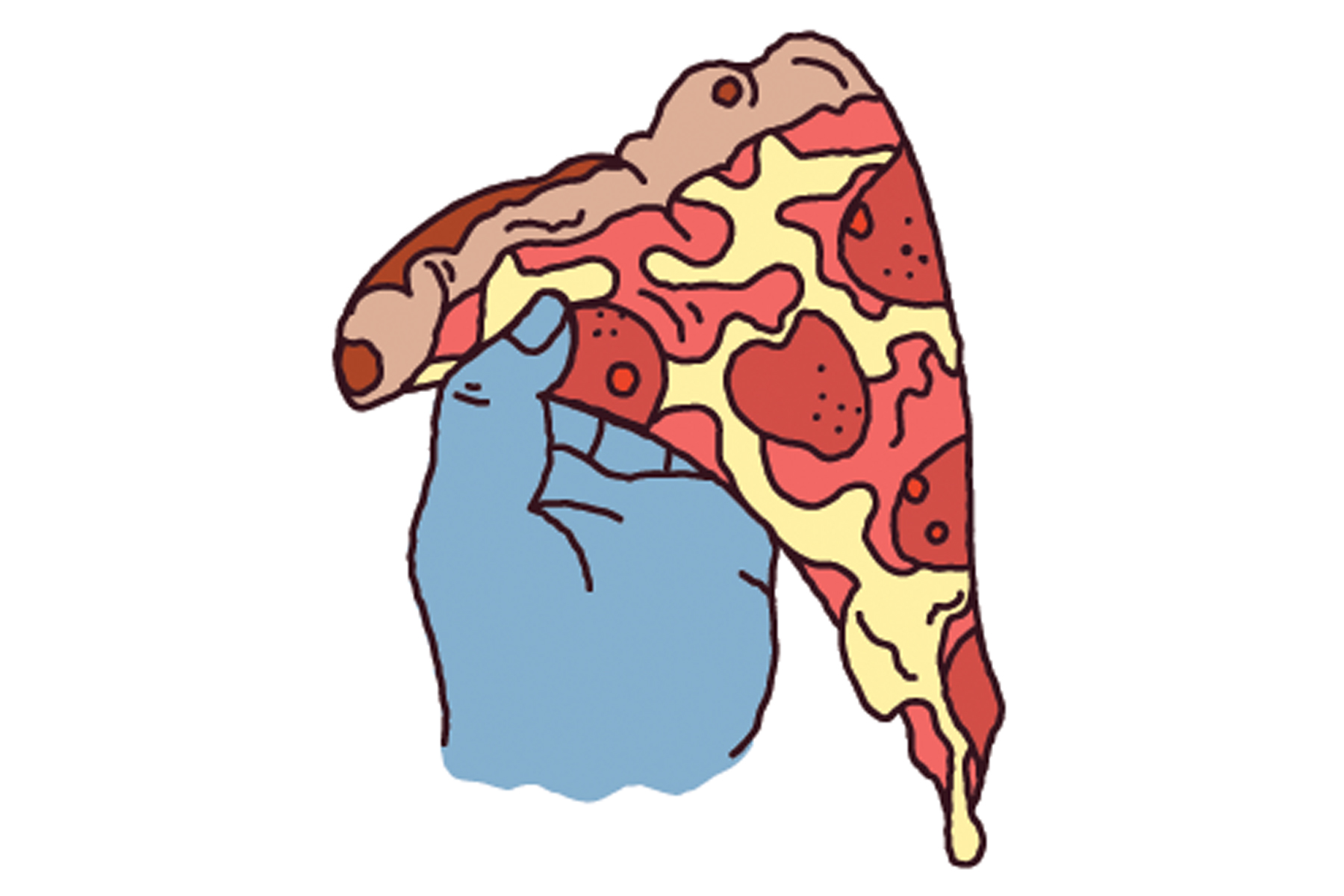 New York
Big and wide thin-crust pizzas often sold by the slice. Slices are pliable and foldable for eating on the move.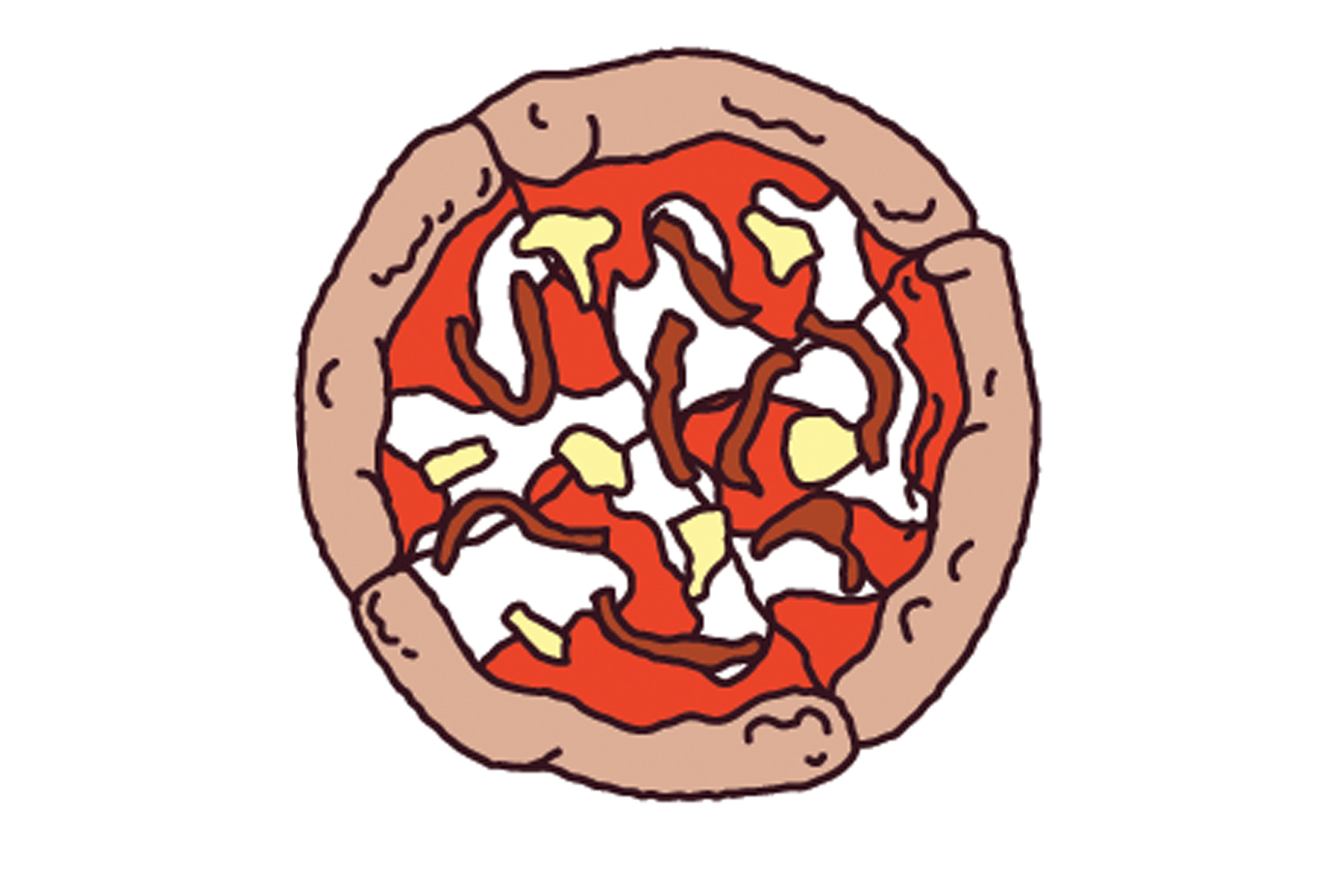 Global Fusion
No rules. If it's delicious, it belongs on a pizza. But crust quality is sometimes an afterthought.
Illustrations: Naomi Otsu
---
This story originally appeared in the February issue of D Magazine with the title "Best Pizza." Write to [email protected].
Get the SideDish Newsletter
Dallas' hottest dining news, recipes, and reviews served up fresh to your inbox each week.