It was the precautionary decision heard 'round the world.
In his sixth ramp-up bullpen session of the offseason—the last before the opening of the Rangers' first official workout of spring training—Jacob deGrom felt a little tightness in his left side. Not his throwing arm or even the throwing half, horizontally speaking, of his body. With south-central Arizona temperatures an uncharacteristic 34 deGrees (I'm sorry), Rangers decision-makers made a call that, given both deGrom's track record of physical setbacks and the club's hefty investment in him, they would push his first workout back a couple days. The media hopscotched through the remnants of an overnight hail shower to follow up rapid tweets with full-blown stories.
Negligible as they might be, any dings in the ace's armor—particularly one that delays his first on-field act as a five-year, $185 million asset—are going to be news. That's especially true with deGrom, who has missed time the last four seasons due to issues with his elbow, lat (the right lat, that is), forearm, shoulder, and scapula. 
If Martin Perez said his non-throwing side was tight this week, it certainly wouldn't trigger news stories. But we're talking about deGrom, who has made only 38 starts over the last three seasons. Still, in those 38 starts, he has held opponents to a .161 batting average while striking out 352 and walking only 37 in 224⅓ innings. He attracted the massive contract because, when healthy, there may not be a better pitcher in the game. When healthy.
This is the risk with Jacob deGrom. It's why Texas, or some other team, didn't guarantee him even more for the reward.
I've managed to draw two positives from the situation. One, the decision not to take any chances makes all the sense in the world (and might have bordered on malpractice to disregard). And two, while this circles, underlines, and highlights the risk that investing so much in deGrom assumes—and get used to it anytime there's a hangnail or stubbed toe—I couldn't be happier that the Rangers are the team embracing that risk.
Risk is good. And with this team, needed.
It's the same reason that, despite the obvious and legitimate off-court questions that are tied to Kyrie Irving, the sense that he's a ticking time bomb at best and a team killer at worst, I'm glad the Mavericks are taking their shot. It's also why I expect to be disappointed whenever the Cowboys have an opportunity to hire a progressive, aggressive, young alpha to coach the team, or to walk away from a cap-space-eating running back who was really, really good four years ago.
It's commonly said that the last place you want to be in pro sports is in the middle. Win big, or make some difficult, possibly unpopular decisions that just might hurt for a few years, but maximize that chance to win big thereafter.
The last version of the Rangers named a 28-year-old general manager, hired someone else's 54-year-old third-base coach to manage for the first time after spending 37 years in pro ball, and traded for a supernatural center field talent who had spent more of the previous four years in drug-related suspensions than on the baseball field. Taking those risks helped land the Rangers in their first and last pair of World Series, not to mention playoff (or play-in) appearances in four of the five seasons after that.
Then things got stale for a handful of years. But to their credit, the Rangers decided it was worth swinging big to try and chart a new course. They spent $556 million on Corey Seager, Marcus Semien, and Jon Gray last winter. And this offseason, they committed more than $260 million to deGrom, Perez, Nathan Eovaldi, and Andrew Heaney to overhaul their rotation, not to mention their outlook for the next few seasons. Not all of those bets will pay off. The Rangers have been bitten by risks before; ask Jon Daniels if he'd like Ian Kinsler-for-Prince Fielder back.
Still, as a sports fan, I want my teams to be as worn out by losing as I am. Deciding there's a better way doesn't necessarily mean it will lead to a better outcome, but, man, take your shot.
Holding deGrom and his tight left side out of action in near-freezing temperatures was risk aversion. The prerequisite—making the injury-prone superstar a Ranger—was not.
Give me deGrom and the associated injury risks. Give me Kyrie rather than the status quo. Give me a personnel move from The Star that feels more gutsy than uninspired. (Just don't request that I hold my breath on that last one.)
We can all worry about the downside if things don't work out. I'm very much looking forward to the payoff if they do.
Get the ItList Newsletter
Be the first to know about Dallas' best events, contests, giveaways, and happenings each month.
Author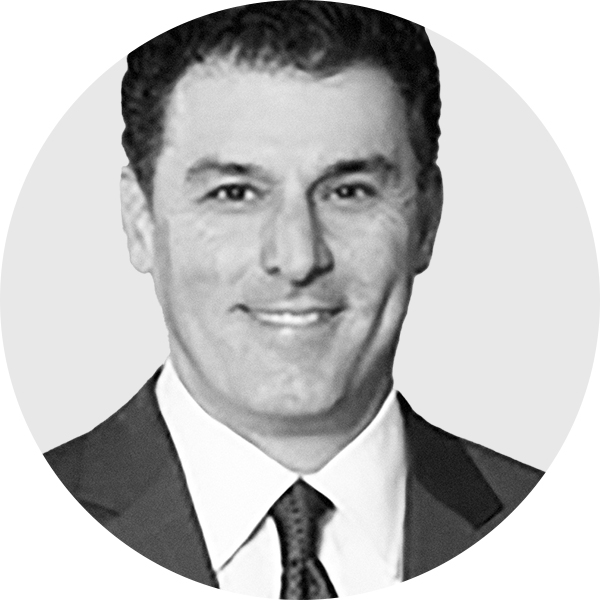 Jamey Newberg covers the Rangers for StrongSide. He has lived in Dallas his entire life, with the exception of a…