The playoffs are complicated. Each series is its own story, and each game is its own chapter encompassing a dozen moments and plot points. But the playoffs can also be simple. Each of those moments, those plot points, falls into one of two buckets: the things we observe and the emotions they inspire within us. That's what we're here to talk about.
What We Saw
This game was probably more a show of pride than a momentum changer. As my colleague Mike will rightfully tell you, you shouldn't take too much out of this game. But since the Utah series ended, I've been the overly optimistic part of our postgame tag team, so I'll try it again. 
For starters, the Mavericks' key role players stepped up big time. After making only two shots on 17 tries from beyond the arc in Game 3, Dorian Finney-Smith, Reggie Bullock, and Maxi Kleber made 12 last night. Shooting 50 percent from three-point range is an obvious, difficult-to-replicate adjustment, but there are more sustainable trends developing to help the Mavericks keep believing.
As Jason Kidd half-jokingly said after the game, the Warriors' only answer for what Dallas does on the other end is to play zone defense. There is some truth to that, as the number of possessions Golden State played zone increased in each game of the series, from nine in Game 1, all the way up to 23 in Game 4. The Mavericks struggled to solve the zone in Games 1 and 3, but they're making progress. The biggest adjustment last night was Jalen Brunson on the ball, with Luka Doncic either one pass away or cutting to the rim off the ball. Last night Doncic got three easy looks out of this setup, a big thing in a series where he hardly got any. 
There are other signs that the Mavericks are figuring some things out, too. Their Shot Quality keeps climbing as the series progresses (50.3, 51.8, 53.4, 55.2), a byproduct of them finding their way to the rim (shots at the rim by game: 13, 12, 15, 17) and finding an open guy in the corner (corner threes by game: 12, 12, 13, 18) if the drive is contested.
However, the biggest change happened on the other end. After three bad performances, the Mavericks finally flashed the defense that got them to the Western Conference Finals. Kidd and his coordinator Sean Sweeney adjusted the scheme on Curry: instead of showing two defenders on him right away, the Mavericks were switching on initial actions and doubled only after the backline defense was in place. Getting stops and not getting killed on the offensive glass allowed Dallas to play faster and get some easy buckets in transition.
A night like this was bound to happen, when the Warriors looked mortal and the Mavericks shot well. In a way, it did in Game 2, until the Mavericks lost a 19-point lead and with it probably the series. This time, the cushion was big enough, and Doncic made some timely plays in the fourth quarter to prevent another collapse. But more than relief, it only made that earlier defeat sting more. —Iztok Franko
What It Felt Like
C'mon, you really didn't think they'd get swept, did you?
The same bunch that scratched out two wins over Utah without Luka Doncic on the floor? That plunged their hands into the chest of the best regular-season team in the league and tore out their beating hearts? Whose defensive core withstands more and more minutes heaped on their flagging legs without complaint, whose bench racks up fines like an inveterate double parker? The team that employs Boban?
Nah. The Mavericks looked like themselves Tuesday after only doing so in fits and starts through the first trio of games. They drilled threes on offense and were headaches on defense. They even shook off their third-quarter doldrums for a change, beefing up their halftime advantage instead of squandering it. Perhaps it's because the pressure's off, although given all we've seen in the past month, I'm more inclined to take this as simple indignance. The Mavericks are not the kind of team that gets swept on their home court. And when they spend much of the game shooting well above 50 percent from deep, they do just about whatever they want, including lighting 29-point fourth-quarter leads on fire and waiting until smoke billowed out of the leaky American Airlines Center roof to finally use the fire extinguisher.
Do not make too much of this. Dallas is still down 3-1, still playing the league's preeminent dynasty, and still going back to San Francisco for the next one. You can expect the Warriors to come up with answers of their own, some of which may be as rudimentary as sleeping in their own beds and waking up in earnest once they're playing in front of their own fans. Allow yourself a kernel of hope if the Mavericks pull this off again in Game 5, then several more if they manage to do it once more in Game 6 back at the American Airlines Center.
Until then, Game 4 was a strange yet satisfying respite from the series to date, a reality check of what these Mavericks can do when they're running hot. It's almost certainly too late to make history. But the Mavs reminded this city and the league who they are. —Mike Piellucci
Get our weekly recap
Brings new meaning to the phrase Sunday Funday. No spam, ever.
Authors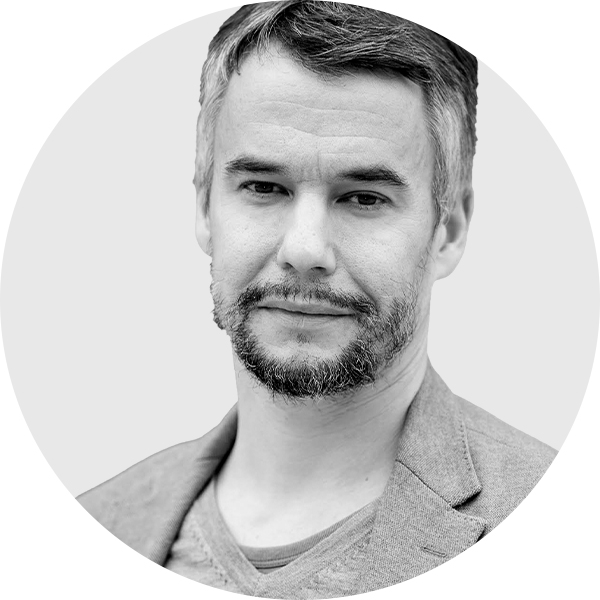 Iztok Franko covers the Mavericks for StrongSide. He is an analyst that uncovers stories hidden in NBA data and basketball…
Mike Piellucci is D Magazine's sports editor. He is a former staffer at The Athletic and VICE, and his freelance…