The NFL Scouting Combine is underway in Indianapolis, which means there's no time like the present to begin considering how the Cowboys should address their top priority this offseason: the offensive line. Simply put, Dallas stopped being able to block last year. Now they have to figure out the why behind it and the how of fixing it.
The Cowboys excelled at protecting the quarterback and opening holes for the running game for a long time, and the NFL draft was the reason why. Using first-round picks on Tyron Smith, Zack Martin, and Travis Frederick led to a nice run of having one of the better offensive lines in football.
No more. Smith and Martin are still here, but they're now in their 30s. Frederick has been retired for two years, and his replacement, Tyler Biadasz, has yet to play to the level of a good NFL starter. Meanwhile, Connor Williams was never able to become what Ron Leary once was at left guard. Williams is a free agent, likely destined to sign a deal to start for someone else the way Leary did before him.
Replacing Frederick and Leary with Biadasz and Williams was part of the why. But there's also a level of mystery to it because, for the first six weeks of the season, this team could block.
RBSDM.com measures something called success rate, and don't worry about diving too deep under the hood. Just know that my nerd friends use historical data to determine in each situation what would constitute a "successful" or "unsuccessful" play, with successful plays obviously being the goal.
From Weeks 1 through 6—or, prior to Dak Prescott's calf strain—the Cowboys were successful on 57.6 their dropbacks (second best in the NFL) and 46.8 percent of their running plays (third best). That's an offense that's humming.
Prescott returned to the lineup in Week 9, and from then through the end of the regular season, the Cowboys were successful on 46.3 percent of their dropbacks (13th best) and 37.7 percent of running plays (25th best).
The difference there is astounding. The easiest thing is to treat Prescott's injury as a true line of demarcation, and I think there's a level of credence to that. He wasn't the same player after the injury and looked indecisive plenty of times through the second half of the year.
But there are also important non-injury reasons to consider. From Week 9 on, opposing defenses picked up on the so-called Dak Prescott blueprint and dared the Cowboys to run the football. They blitzed Prescott less often than they did early in the year, and they stuck fewer defenders in the box than they did early in the year, yet the Cowboys couldn't make them pay. It should have been free money. Teams playing light boxes against an offensive line with multiple future Hall of Famers? That's cake.
Only, it wasn't. Somehow the Cowboys still only the 25th-most efficient running team in the league in the second half of the year. And despite teams sending fewer pass rushers than they did earlier in the year, the pressure rate and sacks on Prescott actually increased.
When an offensive line can't pass protect against a four-man rush there's no time for your three or four receiving options to get open against seven players in coverage. When six guys can't block five guys in the run game, there's no way to get that going either.
So what should the Cowboys do about it? As of now, it seems like they'll be running it back with the same offensive line coach and a majority of the same players. In theory, that limits the options of how to fix this thing to free agency and the draft. In practice, they're not going to be big spenders in free agency because they don't have the cap space for it and it's not their way of operating.
That leaves the draft. Fortunately for them, there should be plenty of quality offensive line help available, and Dallas shouldn't hesitate to pick a lineman as early as their first overall selection at No. 24. The list begins with Tyler Linderbaum out of Iowa, who could be a worthy heir to Frederick at center. He's an outstanding athlete for the position and technically proficient, with strong mitts to latch on the defensive linemen and the smarts to get the calls to his teammates. Center isn't a position that typically goes super high in the draft, and his relatively small size (6-foot-2, 292 pounds) won't be for every team. That means there's a legitimate chance that he's available when the Cowboys get on the clock. If he is, Linderbaum should be the pick with zero hesitation.
If he isn't, then it's time to take a look at Kenyon Green, my top guard in this draft class. While he played four different offensive line spots for Texas A&M this year, he's an NFL guard and a darn good one. He's 6-foot-4, 325 pounds, but has superior flexibility and mobility for a guy that size. He's also an easy knee bender, which allows him to get underneath defensive linemen and move them. He's got plenty of power to displace defenders in the running game and the agility to mirror them in the passing game. Green will be a step-in starter in the NFL, one who needs to be strongly considered by Dallas if he's available.
Option C is Boston College guard Zion Johnson, who is one of the best sustainers of blocks that I've studied in the last eight years. He has enough mobility to get where he needs to, and once he latches on, he's going to stay attached to his defender for the duration of the play. Guys just don't shed him very often. While he's probably not as athletic as Green, he plays with great pad level. Everything he does is in perfect sync and allows him to excel in both the run and pass game.
All three are worthy of the Cowboys' first-round selection, and all three can shore up a key deficiency on the interior line. If the pick is Green or Johnson, either one immediately slides in to Williams' old left guard slot, and the Cowboys get reliable play for a half-decade at an affordable rate. If Linderbaum is available, you plug him in at center, have La'el Collins move over to left guard, and play Terence Steele at right tackle.
A number of different factors worked together to kill the consistency of the Cowboys' offense last season. But no matter what Dallas does this offseason, it's hard to imagine things getting back on track if they can't protect the quarterback and open holes for their running backs (especially when teams are daring them to run). Beginning with drafting Smith ninth overall in 2011, the Cowboys have been on a great run of success selecting offensive linemen in the first round. This should be the year they keep it going and add one more to the list.
Get the ItList Newsletter
Be the first to know about Dallas' best events, contests, giveaways, and happenings each month.
Author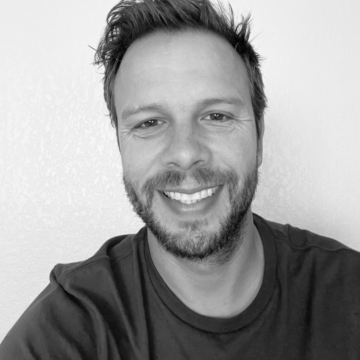 Jeff covers the Cowboys for StrongSide. Since 2010, he has also covered the team for 105.3 The Fan (the Cowboys'…