Standalone Sophisticate Shines in SOHIP Dallas Neighborhood
Because sharing walls can sometimes just be a little much, ya know?
Can we all agree that living in Uptown isn't for everyone? With that said, more and more people are gravitating towards centrally located, low maintenance properties that you can love and leave without all of the stress associated with home upkeep. That's where properties like this three-bedroom, 3.1-bathroom unit in North Oak Lawn comes into play. And while it may seem like properties like this are a dime a dozen, we are here to point out all the reasons that this particular pad reigns supreme.
For starters, if you've taken a drive in this SOHIP (south of Highland Park) neighborhood, you will notice how rare it is to score a standalone unit. This means no sharing walls with weirdos. Okay, okay. We are being harsh, but buying an attached unit is like a box of chocolates, you truly never know what you are going to get (on the other side of the wall that is).
Built in 2006, this three-bedroom, 3.1-bathroom home features 2,506 square feet of open concept living space that is entered via the two-car garage with private alley entry. There is one bedroom on level one, kitchen and living space on the second floor, and two bedrooms on floor three. The custom stained hardwood floors give this home a handsome and cozy feel that cannot be obtained by many of the super modern units being built in the area today.
Another bonus that this beauty bestows is not one but two fenced-in yards. Basically, your dogs will be in heaven. A fourth-floor rooftop deck is also the ultimate escape and ideal party pad for hosting game day watch parties, holiday cookouts, and evening happy hours. And with skyline views of downtown Dallas, you will still manage to feel connected to the electricity of the city without having to literally be smack dab in the middle of it.
Want the best of both worlds and refuse to settle for anything less? Don't delay on checking out this listing at 4212 Bowser Avenue D.
__________________________________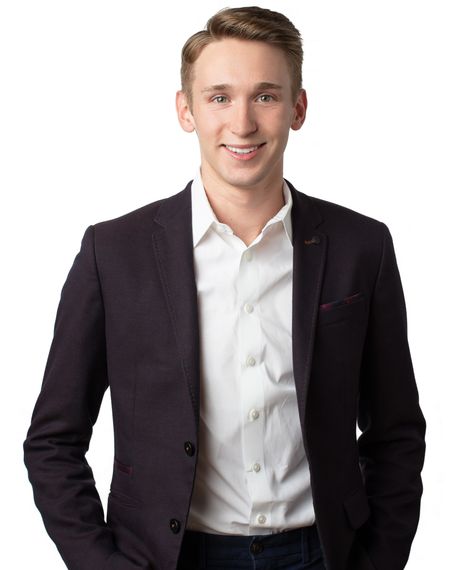 Cameron McFadden
(917)975-5375
[email protected]
Cameron first started his real estate career working at a Title Company while attending college in Tyler, Texas. With this, Cameron offers his clients unprecedented knowledge of the entire real estate transaction. Cameron's experience in acquiring, renovating, and marketing of properties in Dallas,  Austin, and New York provides his clients with the expertise needed when it comes to buying and selling real estate in any market.
As a connoisseur of quality and design, Cameron's skill set provides his clients with the utmost attention to detail, as well as, ensuring the entire transaction is handled with care. When you work with Cameron you can guarantee you will receive compassion and diligence. Real estate is not just buying and selling, it's life. It's where you invest, call your home, and take pride in ownership.
Cameron travels extensively around the world and enjoys finding hole-in-the-wall types of places to try new cuisine. He currently resides in Oaklawn, which is centrally located for him to travel, wherever he may need, in the DFW Metroplex.
Cameron has over 4 years of active real estate experience.
Member of TREC
Member of TAR
Realtor®