This Baby Got Back(yard for Days)
We are seriously smitten with this outdoor oasis.
By D Partner Studio
Published in Sponsored
November 8, 2018
7:00 am
Chances are if you know anything about East Dallas's prestigious Forest Hills neighborhood you know that it is known for its large lots, gorgeous trees, and solid, classic homes. And if you are looking for a home in the area, chances are you enjoy the outdoors and all the ways that this location would allow you to enjoy it—White Rock Lake, Santa Fe Trail, and The Dallas Arboretum to name a few.
With that said, you would have to be a magician to have guessed the absolute stunning backyard that comes with this otherwise solid, but fairly understated home that is for sale on San Leandro. It's seriously stunning. For starters, the terraced pool and infinity edged spa is something that is straight out of a movie. You know, the scenes where the uber-rich, popular kids in high school throw an epic rager when their parents are out of town? Yep, that kind of setup.
The good news? You are now an adult and don't need those silly kids to access such a backyard. The awe factor continues with the fire pit and your pick of a couple different seating and dining areas. This area is special, but don't take our word for it, go check it out on a stellar Dallas day when you can truly take in its epic potential.
And just because we don't like to bury the lede and lead with the backyard, don't think for a second that the house isn't worthy of your attention too. Because it totally is. The space features four bedrooms, three full bathrooms, and two living areas for your family to enjoy. There is also a renovated kitchen that opens to a casual family room.
Some of our favorite additional features of the home are the four covered parking spaces and the fact that it still has a formal living and dining room. The renovated master bedroom has been expanded to include a walk-in, custom closet system with a center island. All bathrooms are also updated so you don't have to waste any time with any fixer upper projects. Because, you know, you'll be busy blissing out in your backyard. Duh.
---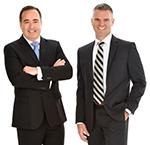 John C. Weber
Hickman + Weber Group
214-679-2427
[email protected]
Led by Chris Hickman and John C. Weber, the Hickman + Weber Real Estate Group is comprised of five associates with diverse professional backgrounds who are committed to client satisfaction. This commitment, combined with over 45 years of experience in residential real estate and an extensive knowledge of Dallas' best neighborhoods, has led the group to be consistently ranked among the top real estate agents in Dallas-Fort Worth.
Hickman + Weber takes a business approach to real estate and offers a comprehensive marketing plan for the properties they represent. Their services include extensive preparation to present listed homes in the best possible way, professional marketing materials, regular activity reporting to clients, and more.
The group assists buyers and sellers all over the Dallas-Fort Worth Metroplex and specializes in the Uptown, Downtown, Oak Lawn, Lakewood and Park Cities neighborhoods of Dallas.
Named D Magazine's Best 2005 – 2015
Ranked among the top 1 percent of associates companywide
Members of Pacesetters Real Estate Networking Group
Other Realtor designations include ABR, ASP, SFR, TAHS, HHS, CDPE