It's Official: Traffic at the Joule is Open (Well, the Men's Side)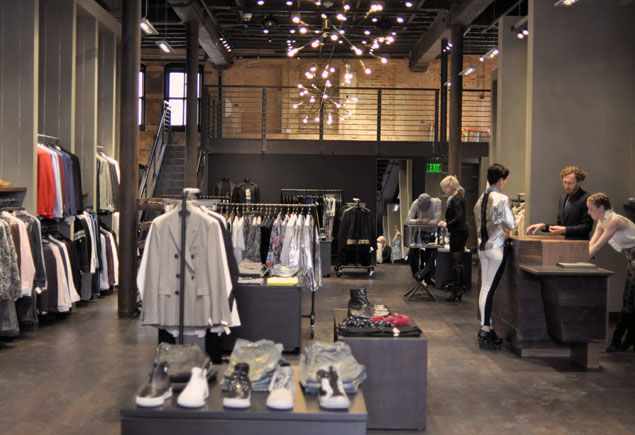 Head over to Traffic immediately. It opened today and there are cocktails being served tonight.
The new LA-based shop has it's men's store open for business, and quite frankly, it's killer. The store is gorgeous, with a dark, industrial palette and warm wood, and a curated batch of merchandise that will have men who love to dress drooling. I was drooling as co-owner Michael Moldovan (his counterpart is wife, Sara) walked me around showing off his exclusive lines ands their flawless craftsmanship thinking, Okay, if I bring this to my tailor, how I get this to fit?
Opening later this spring are the women's store and Comme des Garçons PLAY store.