From December 2022
Looking over the Dallas restaurant scene in 2022, it's hard to avoid mixed feelings. We had a lot of glamorous, transportive new restaurants open, but many of them were more sizzle than steak. We saw a return to old-school hospitality and classic comfort food but a backlash against creative, boundary-pushing fare. Restaurants with wealthy clienteles saw record profits, while smaller spots struggled to keep up. Several diners told me they were bored with Dallas' food, but restaurateurs told me that their regulars just want to relax, feel pampered, and order "the usual."
Although the coronavirus pandemic may finally be receding, its effects are still being felt when we go out to eat. If you hoped Dallas would continue down its prepandemic path as a city learning to support bold new flavors, this year was a crashing disappointment. But if you wanted to see the same loving care applied to classic fried chicken, smashburgers, tacos, and gumbo, good news kept rolling in.
No matter how you feel about the big-name openings—one of them was memorable enough to be named our Restaurant of the Year—there's no dispute that neighborhood restaurants stepped up their game. Almost all the best new culinary developments were at the level of the cozy round-the-way joint, the kind of welcoming place where locals gather for a good, casual meal. The kind of place where you want to be a regular.
So we're calling 2022 the Year of the Neighborhood Restaurant. We may be in a golden age of casual dining around town. Here, along with our Restaurant of the Year, are some of the leaders of the neighborhood spot renaissance.
---
Tatsu – Restaurant of the Year 2022
Everyone expects big things from a high-end omakase dinner, one where you book seats weeks in advance, pay hundreds for the privilege, and sit in front of an expert—here, acclaimed fourth-generation chef Tatsuya Sekiguchi—who hands you pieces of sushi as soon as they're made. And, yes, Tatsu does the big things well. But the smallest details can make the biggest impressions.
Take the bonito flake (katsuobushi), a dried sliver of cured bonito fish. At almost every Japanese restaurant you will ever visit in this country, bonito flakes are paper-thin bits of briny sea flavor, suitable for a garnish. They might be tumbled over a fried food such as takoyaki, so that the radiating heat causes the ultra thin flakes to appear to dance. Although bonito contributes flavor to the food it decorates, it is nothing intrinsically special. I keep whole bags of the flakes in my pantry, like salty confetti ready to be tossed at a seafood party.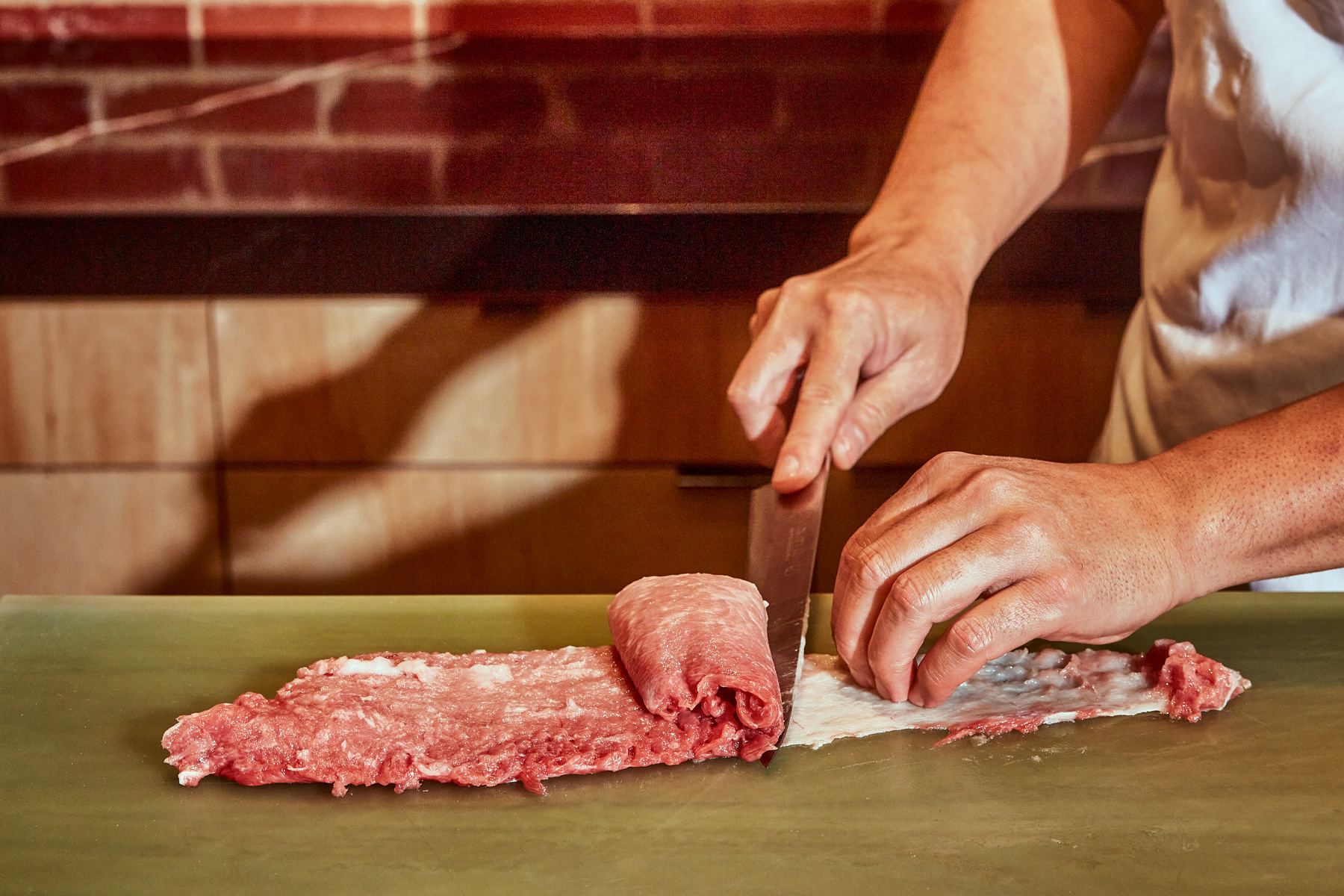 Yes, Chef:Whether it is a house-cured and hand-carved bonito flake or humble green onion shoots on perfect sushi rice, Sekiguchi's smallest gestures result in edible artistry.
So when assistant chef Jon Griffiths placed one single, solitary bonito flake on my plate at Tatsu, my first thought was that it was a prank. One bonito flake? What's next, an Italian restaurant serving one leaf of parsley?
But Tatsu cures its own bonito. The flakes had been shaved off a moment earlier, right before our eyes, as if the aged fish were a truffle or a wedge of parmesan. And this little flake, unlike any other I'd seen, had color. Variegated colors, in fact, deep red running down its center with tiny cross-striped layers, like a desert rock.
Having seen a difference, it was no surprise to taste a difference, too. It was not just that the bonito flake was fishier and stronger but that its salt cure had given it a savory, baconlike intensity.
There is much more to dinner at Tatsu, of course. Subtly cooked appetizers, indulgent tuna belly and uni, gently cured or marinated fish touched with fresh-grated wasabi, outstanding small-producer sake. But the little things make this Deep Ellum gem stand out. You're as likely to remember your first taste of a rare mackerel as you are to recall the exceptional roasted green tea or Dallas' best tamago (folded omelet).
The biggest difference between Tatsu and an ordinary sushi restaurant is not in style or flash. It's in attention to every detail. 3309 Elm St., Ste. 120. Deep Ellum. $$$
---
The hottest neighborhood in Dallas? Downtown, of course. Only a few years ago, the knock was that it closed at 5 pm, turning into a deserted concrete canyon where the few remaining souls hid in shadowy dive bars. Now, though, city blocks hum at night and on weekends, as tourists and locals flock to new developments.
Chief among the newcomers is the glamorous Exchange food hall, full of a starry lineup of local restaurants such as Revolver Taco Lounge and ZaLat Pizza. Tucked in the back corner, behind sushi counter Ichi, is Birdie, which brings downtown Dallas' grilled and fried chicken standards to new heights.
Indulge in the crispy-fried chicken katsu, available on a sandwich or in a steamed bao. Consider grilled yakitori or a chicken-topped order of loaded mac and cheese. You can stack options on top of each other, too. Have the kitchen dredge that katsu in Nashville hot spices, for example.
The reason Birdie sticks in the memory is that its culinary integrity exceeds its unassuming price tag. Josh Harmon uses a koji brine on his birds to produce consistent, perfect tenderness without drying out the meat. And he loves a good pickle, too, which means that all that rich, spicy, juicy chicken is balanced out by killer slaw and sides such as a rotating selection of house-made kimchi.
This might look like another casual fried-chicken spot from the outside, but don't be fooled by appearances. If 2022 was a year where Dallas' food scene returned to traditions, Birdie proves that a comfort-food landscape still has room for innovation. 211 S. Akard St. Downtown Dallas. $
---
I use restaurants like tools, different places for different reasons, and when you dine out as often as I do, the categories start to get very specific. There's the Take Your Visiting Friends to Show Them Dallas Is Actually Cool restaurant. There's the We Have to Go to IKEA So We Might as Well Get Lunch in Frisco restaurant. And, of course, there's the time-honored Oh, Shoot, I Forgot to Buy Groceries restaurant.
Knox Bistro is Dallas' new reigning champion for Nice, Quiet Lunch With Someone You Care About. It is an exceedingly good place to get lunch, with attentive service and exacting French bistro fare. And yet it is also not overwhelmed with crowds. Guests are seated a few tables apart through the dining room, a pandemic-era precaution that helps keep noise levels down. A covered patio shelters against weather.
And, although some of partner-chef Bruno Davaillon's most beloved high-end dishes are available as dinnertime specials, the lunch fare here is an attraction of its own. Why not meet a friend for a grilled veggie sandwich on fluffy, herbaceous focaccia, or tuck into a salad with a gently tangy mustard seed dressing, or keep a sampler board of smoked and cured fish species all to yourself?
Knox Bistro was formerly known as Up on Knox, but Davaillon redesigned the menu so significantly that the team felt it warranted a whole new name. Now under the watchful eye of former French Room leader Michael Ehlert, the bistro is a tribute to the relaxed lunch spots in Paris. Not every detail is authentically French—the menu doesn't fit on a chalkboard, and the waiters don't abandon you for an hour after you've finished eating—but few restaurants in Dallas are so gosh-darned nice. 3230 Knox St. Ste. 140. Uptown. $$-$$$
---
Life's a party at Revolver Gastro Cantina, which revives a long-forgotten corner of Deep Ellum—Radiator Alley—and turns it into the latest chapter in the culinary story told by chef Regino Rojas. Here Rojas serves up his sophisticated vision of the flavors of his native Michoacán, using premium ingredients and his usual knack for perfectly balanced seasonings. But what you'll remember most might be just how much fun the Gastro Cantina is. Good palomas and margaritas, top-quality tequila and mezcal by the shot, an open kitchen that lets you watch cooks blowtorch the cheese on your fajitas norteñas, graffiti on the walls, succulents planted in old sneakers: Revolver Gastro Cantina is a darn good time.
The menu changes seasonally, but you can look forward to elotes with truffle butter in summertime, guisados in cold weather, and enchiladas filled with quail. Rojas is always experimenting with new items that explore Mexican food's relationships with the world's other cuisines. He's been known to serve sushi rolls, and he recently presented me with a new taco made with feta and peppers grilled on a skewer, like a Middle Eastern kebab.
Gastro Cantina fits squarely in the middle of Rojas' culinary empire. The two Taco Lounge locations—a takeout window in Deep Ellum and a downtown food hall stall—serve up casual tacos, which are available at the Gastro Cantina, too. La Resistencia, the reservations-only dinner tasting menu, presents some of the most exquisite food in Dallas.
If you've wanted a middle ground between takeaway tacos and appointment dining, though, Gastro Cantina is the spot. It proves that you can introduce all kinds of fun, new flavors to Dallasites—and do it all in a lively, rowdy, tequila-fueled bar. 2646 Elm St. Deep Ellum. $$
---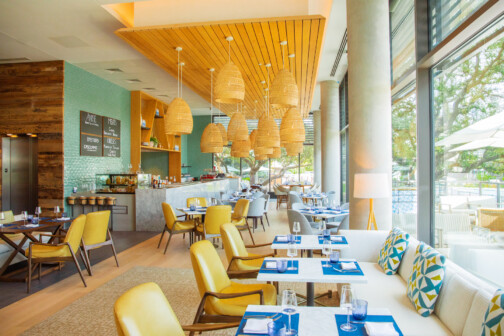 It's not quite right to call Anise a wine bar in disguise, but we do need to talk about the wine. When you arrive, a waiter brings the restaurant's wine list on a glorified clipboard, pages and pages of relative bargains, most of them Mediterranean in style, if not in origin. The list is designed around the restaurant, meant to pair with shady patios, pita bread, and light Middle Eastern snacks.
Anise had not just its opening but its first major retool this year—unusual for a new restaurant. Its opening chef moved out of state, his place taken by Rene De Leon, whom locals will remember as Bruno Davaillon's deputy and eventual successor at Bullion.
De Leon has gradually tweaked the menu from top to bottom, keeping its pan-Mediterranean focus and retaining pastry chef David Madrid's spectacular desserts. His team grills leg-of-lamb kebabs, fries parsley leaves to garnish cod fritters, and bakes pocket-size pitas in-house. Green olive mignonette makes a delightful topping for Anise's oysters. The lamb pressé, with a lamb shoulder slow-braised and pressed into a crispy brick of pull-apart meat, is a stunner of a main course, served with well-spiced red pepper dip and crisp okra chips.
If you're still hungry, Mediterranean-flavored desserts await, including a rich-but-not-excessive chocolate tahini tart and a thick wedge of well-made babka. One night, I didn't save room for dessert. So a week later, after eating dinner at home, I drove over to Anise just for sweets. The babka, topped with a scoop of hazelnut ice cream, was worth the trip. 5630 Village Glen Dr. Northeast Dallas. $$-$$$
---
If the pros and cons of 2022's food scene all could be condensed into one single restaurant, that restaurant would be Darkoo's Chicken Shack. This is the business that used to be known as Khao Noodle Shop, under which name it won such awards as a spot on Bon Appetit's list of the 10 best new restaurants in the country.
But Khao also struggled to pay the rent. Maybe East Dallas wasn't ready for gorgeous Laotian noodles in richly spiced broths. Maybe the menu's labor challenge was too high. Maybe the pandemic sent everyone to more takeout-friendly meal formats than Khao's small bowls and plates. Whatever the reason, chef-owner Donny Sirisavath had to pivot again and again, experimenting with new menus, service styles, and, ultimately, a whole new restaurant: Darkoo's. (Like Modest Rogers, Darkoo's borrows its owner's nickname.)
We won't blame you for mourning the loss of Khao, which was a milestone in Dallas' culinary history. But we would also invite you to bury your sorrows in an incredible basket of fried chicken. For just $15, tax included, you can munch through three pieces—all dark meat—with a crispy-crunchy batter and, if you so choose, a spicy seasoning dredge. Every so often, a bite of the ultra tender meat will bring with it the punch of lemongrass from a 24-hour marinade. The cost includes two sides: fries or rice (choose curry-seasoned fries) and a veggie of your choice.
Karaage nuggets of chicken thigh are another winner. And if you order the Lao cucumber salad, the cashier might ask, "Are you cool with fermented shrimp and fish sauce?" It's a little reminder of the Khao that once was.
But Darkoo's time in East Dallas is also running short. As we went to press, the restaurant was disputing charges from its property management company, and its lease ends in February. So Sirisavath is looking for a new location. If all goes well, he'll be cooking at a new address this spring. Keep an eye on Darkoo's social media accounts (and, of course, dmagazine.com) for updates. 4812 Bryan St. East Dallas. $
---
No new opening divided public opinion as strongly as Cry Wolf did this year. Every diner I have spoken to falls into one of two extreme camps: either they had a great time at Cry Wolf or a lousy one. Either they were instantly smitten with chef Ross Demers' food, or they found it odd and one-note. Either they had charming, companionable service, or they were rushed out the door to make room for new customers. Either a seat at the chef's counter left them dazzled by the experience or sweating through their shirts because the seats are near an open hearth. As for me, I like it just fine. And I see potential for even more.
Demers has transformed a former Subway from an impersonal franchise into a truly eclectic space full of throw rugs and cat memorabilia. Where sandwich artists once slapped together Italian BMTs, his cooks operate an open-hearth grill. Finally, Dallas has a sit-at-the-counter-and-watch-people-cook experience like those you can easily find in Chicago, Portland, or New York.
I was alternately delighted and confused by Cry Wolf's food, sometimes on the same plate. Take a well-seared brick of pork belly served with mustard—it sounds straightforward. Now serve it alongside chargrilled okra and clams. I don't know if all of these flavors belong together. I didn't swipe my shellfish through the mustard. But, as it turns out, clams and grilled okra are somehow a miracle combination, both slightly sweet but with opposite textures.
For every head-scratcher (fillet of skate overpowered by a boozy pork broth), there was a winner (fabulously buttery, rich linguini with shrimp and spicy 'nduja sausage). It's culinary nerd stuff, especially when you can sit at the counter and watch the chefs at work.
This is the kind of idiosyncratic, risk-taking restaurant that Dallas needs to support more of, and it opened at a time when this city's tastes are trending back toward comfort food. It is understandable that many diners aren't willing to take the gamble, especially since the restaurant never advertises its current menu. But if I'm not always sold on a specific dish, I am absolutely here for Cry Wolf's mentality and its courage. Here's hoping this kitchen keeps presenting wild new ideas. 4422 Gaston Ave. East Dallas. $$$
---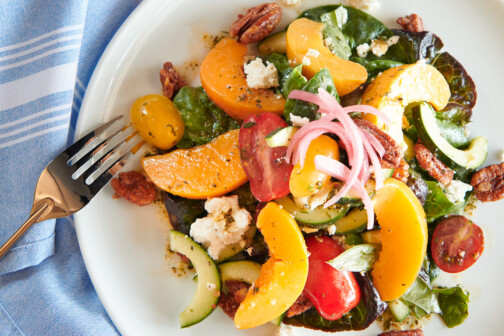 First, a pronunciation tip: the emphasis is on the "a," Be-AH-truss.
Second, an ordering tip: it's all good. Beatrice is a long-needed corrective to Dallas' curiously empty plate of top-notch Cajun food. The former Jonathon's Diner has been transformed into a comfortable, shiplap-chic space, and a spacious front patio allows for seafood boils.
This is a restaurant for all seasons and all occasions. Sit outside and get your hands dirty in crawfish weather. Clink cocktail glasses on date night. Tuck into a "lunch box" combo of a small po' boy, cup of gumbo, and side salad. Go vegan with a sterling bowl of jambalaya. Or bring your family for a raucous, boudin-fueled brunch.
Whenever you visit, you should order the Louisiana charcuterie board, for which Beatrice makes its own andouille, boudin balls, mustard, pickles, and crackers. The kitchen has just as deft a hand at vegetables, including a green gumbo (in tribute to legendary New Orleans chef Leah Chase), fried green tomatoes, and "pirogues," boat-shaped slices of eggplant battered, fried, and topped with seafood.
There is another dimension to Beatrice's commitment to southern Dallas. It boasts of being the first restaurant client for Restorative Farms, a community project bringing fresh produce to South Dallas. The restaurant is currently pursuing B-Corp certification. But you don't need to know all the backstory here—not even that Beatrice is the name of owner Michelle Carpenter's Cajun grandmother—to see the goodness on the plate. 1111 N. Beckley Ave. Oak Cliff. $$-$$$
---
One bite of fiery-hot cumin lamb here, or spicy but somehow cooling and refreshing pickled cabbage salad, is enough to make you a regular. But, of course, a restaurant like Highland Noodles advertises its specialty in its name. This Chinese spot, a spacious dining room in a brand-new shopping center, specializes in all sorts of noodles: hand-pulled noodles, noodles with a splash of spicy chile oil, beef noodle soups, stir-fried noodles, and cold noodle appetizers.
The specialty is Lanzhou beef noodle soup, featuring tender cubes of beef and loads of chopped scallions and cilantro. Flavorful broth coats the noodles, even if you pull them out and eat them separately.
The name "Oily Noodles" refers to the hot oil tossed over the bowl at the end, a technique that allows you to quickly mix everything up so that the seasonings evenly coat your portion of noodles and baby bok choy. (The result doesn't taste oily or greasy.) Minced garlic sits on top like a menacing warning, but give it a stir and it will soften into the sauce until it becomes a gentle background hum of flavor.
In a year where the Dallas suburbs popped with diverse new openings from a world of cultures, Highland Noodles offers a standout experience in a casual space. It might just be the best restaurant in Frisco. 9188 Prestmont Pl. Ste. 110. Frisco. $
---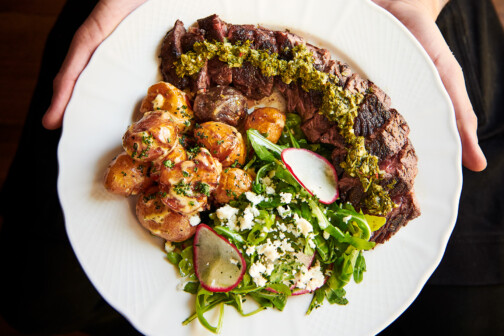 The best restaurants are very personal. The ones that stand out the most are the ones that wouldn't feel the same if they were anywhere else, run by anyone else. Modest Rogers—an Oak Lawn neighborhood restaurant that served a blend of Texan, Mexican, and Caribbean foods—was suffused with the life story and mission of its chef and creator. Nobody else could have created it. And, as it turned out at the last minute, nobody could save it.
Modesto Rodriguez (the restaurant's name was his nickname) came to the United States from Venezuela as a young child. He happily found a home in Texas but feels a sense of loss about his native country, which, due to political unrest, he is unable to visit. His goal with his first restaurant was to explore his own roots and create a style of food that, if it was not authentic to Venezuela, was at least authentic to himself.
The limited menu, much of which changed regularly, reflected the humble size of the kitchen. But it was a frequently dazzling collection of dishes in which cultures collided and spices lit sparks. Not surprisingly, seafood was at the center of the menu, from plancha-grilled octopus (served with a scrumptious salad of pickled beans and olives) to a pot of mussels and leeks in coconut broth. Carne asada was served with all the best accompaniments: chimichurri sauce, tiny potatoes, and a radish salad. The cactus salad was a love letter to Rodriguez's upbringing in West Texas, and his meatballs were better than the meatballs at even the most upscale Italian joint.
This tiny restaurant was always full of surprises. So perhaps it was fitting that we learned the sad news that Rodriguez had been forced to close the doors via Instagram on October 31, the day this issue was going to press. He says the reasons were many. Business started slowly, and neighborhood construction didn't help. The small space and limited seating meant that even on the busiest nights, it was hard for the restaurant to turn a profit. It's too soon to know where he's headed, but we will be sure to follow.
"I'm just thankful that I was able to do it," Rodriguez says. "I'm thankful that I was able to meet wonderful people that I probably wouldn't have gotten a chance to meet prior to this. Just gotta move forward and then try to figure out what I'm going to do next."
"We literally just ran out of money," he says. "We just never had good funding."
"I feel defeated," Rodriguez says. "It's tough to give something your all and then it just never really comes to fruition."
Rodriguez says business was incredibly slow for a few months, and even on their busiest nights, it was hard for the restaurant to make any money. The small space and limited seating contributed to the lack of revenue, Rodriguez says. From the time it was open until it closed, Rodriguez says he was financially underwater.
He also says he felt that the area surrounding Modest Rogers was "weird"—the neighborhood has been plagued by construction for several months. Rodriguez doesn't have any immediate plans to open up a new concept, but he does want to stay in a kitchen, he says.
"I'm just thankful that I was able to do it," he says. "I'm thankful that I was able to meet wonderful people that I probably wouldn't have gotten a chance to meet prior to this. Just gotta move forward and then try to figure out what I'm going to do next." Closed until further notice.
---
One of the low-key themes of this list is reinvention. Three of 2022's top restaurants were rebrandings of previously existing businesses: Knox Bistro, formerly Up on Knox; Darkoo's Chicken Shack, previously Khao Noodle Shop; and Koryo Korean BBQ, a new incarnation of Koryo Kalbi.
Koryo's task was the most delicate of the trio. The previous restaurant was a Dallas institution, open for decades and beloved across town for its enormous menu, BYOB policy, late hours, lunch specials, and continued use of real charcoal grills at the tables. After a glamorous remodeling job, the installation of a dry-aging cabinet, and the introduction of happy-hour specials, the new Koryo keeps all those features except the BYOB drinks and adds deluxe private dining rooms and stronger ventilation.
The result is a joyous revival. Dining at Koryo Kalbi was an event, an excuse to gather friends together and enjoy the ritual of Korean barbecue. Happily, the new spot is just as outstanding. The menu is still enormously long but surprisingly consistent from top to bottom. Whether you've ordered a traditional stew, a barbecue feast, or the irresistible kimchi fried rice, everything will be good. The banchan are some of the city's best and most generous culinary freebies. And the new Koryo cares more about furnishing top-quality meat for you to grill.
One tip: don't overlook doenjang jjigae, a comforting soup of soybeans and tofu that's like a darker, more wintry relative of miso soup. It arrives automatically when you order barbecue, and it may look a little bit humble (all brown), but it is one of the most delightful things you can dip a spoon into in this city. It is also a sign that, for all the glamor of the renovation, Koryo Korean BBQ still has the old-school soul of the decades-old Dallas institution it revives. 2560 Royal Ln., Ste. 105. Northwest Dallas. $$-$$$
---
This story originally appeared in the December issue of D Magazine. Write to [email protected].
Get the SideDish Newsletter
Dallas' hottest dining news, recipes, and reviews served up fresh to your inbox each week.
Author
Brian Reinhart became D Magazine's dining critic in 2022 after six years of writing about restaurants for the Dallas Observer and the Dallas Morning News.