State Fair of Texas
Through Oct. 17 | Fair Park
Big Tex's signature phrase—"Howdy, folks!"—​serves as the theme for this year's State Fair. Which makes sense. After a COVID hiatus in 2020, the extra-tall cowboy and the rest of the gang are back and ready to welcome visitors again. Live music returns to the Chevrolet Main Stage, with everything from '90s R&B (Dru Hill), pop (Sugar Ray), and country (Clay Walker) to contemporary psychedelic soul (Black Pumas). And what's a visit to the Fair without checking out new and innovative ways to fry various foods and sampling wild flavor combinations? Get ready for The Armadillo (a cookie butter ice cream sandwich with two deep-fried cookies shaped like the titular armored mammal), deep-fried seafood gumbo balls (pretty much what they sound like), and the other savory and sweet finalists from the Big Tex Choice Awards. Most important: don't forget to mask up, y'all!
---
This exaggerated theatrical performance reimagines Kim Jong-un's adolescence through the words of award-winning playwright Don X. Nguyen. In Nguyen's dramatized interpretation, young Kim experiences the childhood struggles of crushes, boarding school, and making his father (and country) proud as its next leader.
---
Set in 1970s New York, Edwin Sanchez's play explores race and assimilation through Ray Rivers, a young Puerto Rican man. While working his way up the factory ranks, he strikes up an unexpected friendship with a recent divorcée who teaches him to embrace his heritage.
---
Homegrown performers Major Attaway (known for his performance as Genie in the Broadway production of Aladdin) and Patty Breckenridge headline the Turtle Creek Chorale's first Broadway-themed show in more than 10 years. Avoid the subway and head to SMU.
---
Van Gogh and the Olive Groves
Oct. 17–Feb. 6, 2022 | Dallas Museum of Art
The Dallas Museum of Art is the only venue in North America to
display Van Gogh's olive grove series, painted in the artist's last year of life. The twisted trees growing around Saint-Rémy, France, were the perfect subject for his swirling brushstrokes.
---
In response to trophy hunting and poaching, French American artist Arno Elias collaborated with supermodel Cara Delevingne for a series of pieces that combine photographs of the model and painted images of endangered animals. The exhibition raises awareness and funds for The Lion's Share, a wildlife conservation nonprofit.
---
Landscape Replica (Times Are Hard for Dreamers)
Through Oct. 2 | Galleri Urbane
Inspired by the mundane moments of human life, such as spray paint tags on buildings and scraped skateboards, this exhibition of urban and natural landscapes reflects Jeffrey Cortland Jones' relationship to his environment.
---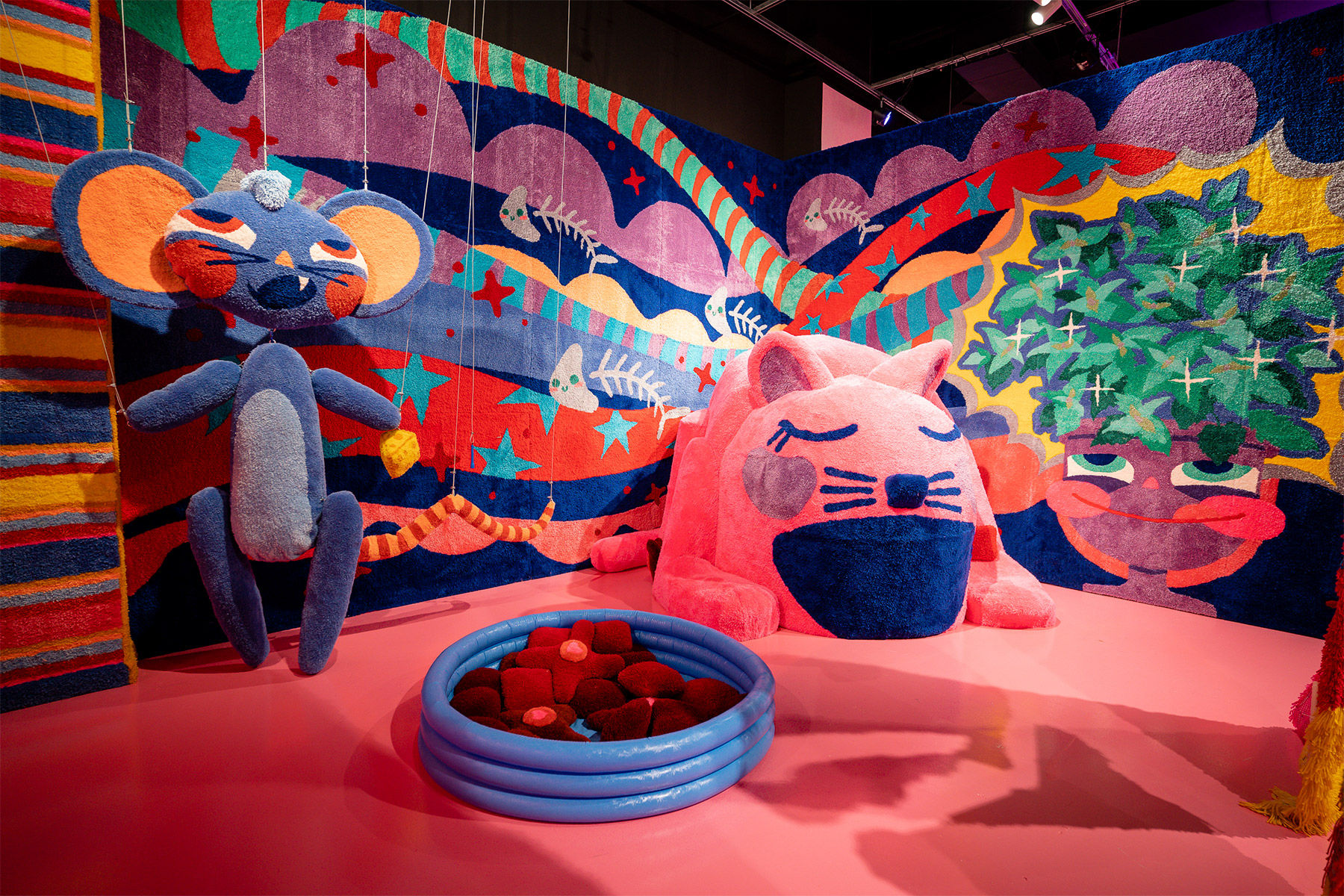 Dallas artists Niki Dionne, Hatziel Flores, Sam Lao, Madison Mask, and MOM (among others) team up for Sweet Tooth Hotel's new interactive art gallery in Allen. The 5,000-square-foot space will feature 10 art installations designed around "a full-blown vintage video store full of VHS tapes." There will be secrets to uncover.
---
Pianist Isata Kanneh-Mason brings her considerable skill to Mendelssohn's interpolation of the energetic prelude to Wagner's comic opera, The Mastersingers of Nuremberg. Kanneh-Mason, an Elton John scholar and BBC Radio favorite, is one of the most celebrated pianists of her generation.
---
[img-credit align="alignnone" id=" 863142″ width="677″]
[/img-credit]
#IfThenSheCan—The Exhibit
Through Oct. 24 | NorthPark Center
More than 120 statues of female pioneers in the fields of science, technology, engineering, and mathematics are on display to encourage young girls to pursue careers in STEM. Each figure is outfitted with a QR code for visitors to learn more about female change-makers.
---
Carol Bove: Collage Sculptures
Oct. 16–Jan. 9, 2022 | Nasher Sculpture Center
The nine steel sculptures in this exhibition include two works by Bove made specifically for the Nasher. Together, as director Jeremy Strick says, "the work deftly expands traditional sculptural precedents into physically and conceptually fresh, revelatory new forms that confound and delight."
Get the FrontRow Newsletter
Get a front row seat to the best shows, arts, and things to do across North Texas. Never miss a beat.